Mouth Odour: How to Tell Your Friend Without Embarassing Them
Do you have a friend that has mouth Odour? I know how it feels, I have been in such situations. Most times, you have only two options- it is either you stay away from them or simply accommodate their stinky breath.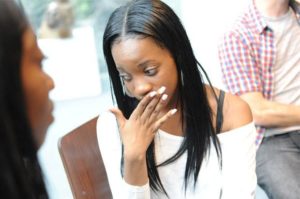 If you trying accommodate someone that has bad breath, one day you will choke, burst in anger and with annoyance, tell them to go work on their breath! That is definitely the end of that friendship.
However, you do not need to go down this route as there are better ways to tell them they have bad breath. I used this method for lot of people and it worked pretty good.
Bad breath: How to prevent it
1.) Brush twice a day with fluoride toothpaste to remove food debris and plaque
2.) See your dentist regularly -at least twice a year
3.) Stop smoking and chewing tobacco-based products
4.) Drink lots of water
6.) Always Brush your tongue.
Bad Breath : How to tell someone politely 
1.) Pull him or her aside and make sure nobody else can hear
2.) Be gentle, but still direct
3.) Use phrases like "I noticed" or "I had this problem too"
4.) Make sure you are relatable. It will help reduce the embarrassment
5.) Suggest oral health care products that are clinically proven to eliminate and prevent bad breath
6.) If you are still afraid to tell them, you should buy a sugar-free gum for them daily. That should send the message. If they still do not get the message…just end the friendship…. I take God beg you… Nor go die because of odor.