Nigerian Army Salary Structure 2020 (After Minimum Wage Increase)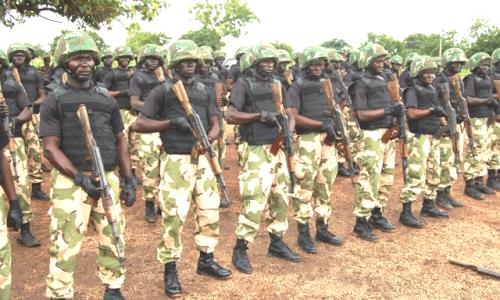 Somewhere in the night while you are sleeping in your comfy bed the Nigeria Army are awake. They don't care that they are tired. That their hardened bodies are sleep deprived. They are unbroken and vigilant in their tasks.
The Nigeria Army is one of the main factors that allow Nigeria to be a free and democratic country. The Army defends, protects, and honors Nigeria.
In this post, we will be discussing the Nigeria Army ranks,  symbols and salary in 2020. Military rank in Nigeria is more than just who salutes whom. In Nigeria, Military rank is a badge of leadership. Responsibility for personnel, equipment, and mission grows with each advancement.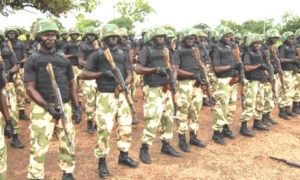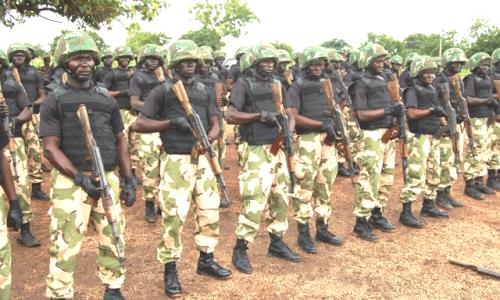 To read about Nigerian Army Ranks and Symbols, Click HERE
Nigerian Army Salary Structure 2020
Let's take a look at the salary structure of the Nigerian Army in 2020. Before we begin,  it is important to note that a Nigerian soldier is being paid according to his or her rank and years of service.
Salary structure for non-commissioned officers in the Nigerian army after the increase in the minimum wage:
Private Soldier earns about N48-49,000
Lance Corporal earns about N54-55,000
Corporal earns N58,000
Sergeant earns N63,000
Staff Sergeant earns N68,000
Warrant Officer earns N80,000
Master Warrant Officer earns N90,000
Nigerian Army Salary Structure for Commissioned Officers
Second Lieutenant- N120,000
Lieutenant- N180,000
Captain- N220,000
Major- N300,000
Lt. Colonel- N350,000
Colonel- N550,000
Brigadier General- N750,000
Major General- N950,000
Lt. General- N1 million
General- N1.5 million