Check Out NYSC Secretariats in Nigeria (36 States and FCT) and Contact Details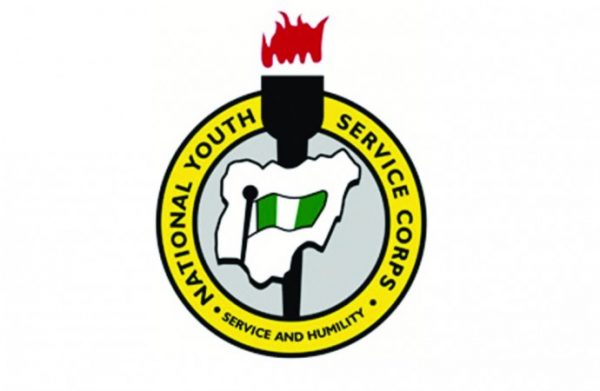 The National Youth Service Corps (NYSC) is a scheme set up by the Nigerian government to involve Nigerian graduates in nation building and the development of the country. There is no military conscription in Nigeria, but since 1973 graduates of universities and later polytechnics have been required to take part in the National Youth Service Corps program for one year.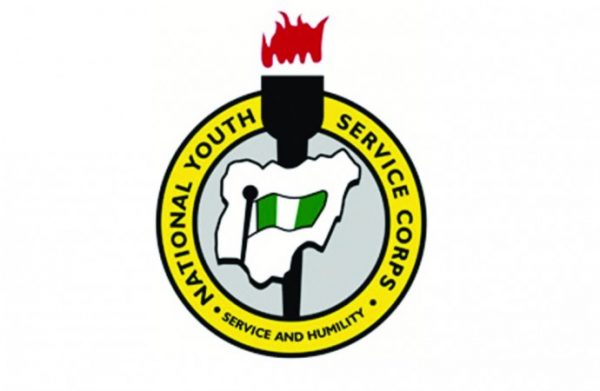 This is known as national service year. Ahmadu Ali served as the first Director-General of the NYSC until 1975. The incumbent Director-General is Shuaibu Ibrahim.
In this post, we list for you all NYSC secretariats, their address and contact details.
NYSC Secretariats in Nigeria and Contact Details
NYSC Secretariats – ABIA

St. Finbarr's Road
P.M.B 7225, Umuahia
Tel: 08033908159
Email: [email protected]
NYSC Secretariats – ADAMAWA

Fed. Govt. Secretariat
P.M.B 2252, Jimeta-Yola
Tel: 08027656766
Email: [email protected]
NYSC Secretariats – AKWA IBOM

Federal secretariat
P.M.B 1087, Uyo
Tel: 08033364820
Email: [email protected], [email protected]
NYSC Secretariats – ANAMBRA

12 Okpora Street
P.M.B 4042, Amawbia,Awka
Tel: 08164928174
Email: [email protected]
NYSC Secretariats – BAUCHI

Turaki Abdu Road, Fadamar Mada.
PMB 85, Bauch, Bauchi State.
Tel: 08035826100
Email: [email protected]
NYSC Secretariats – BAYELSA

Block 7, Flat 1-4 Phase II, Civil Service/ FRSC Road , Yenogoa
Tel: 08035509109
Email: [email protected]
NYSC Secretariats – BENUE

Railway Bye-pass
P.M.B 2358, Makurdi
Tel: 08034503113
Email: [email protected],[email protected]
NYSC Secretariats – BORNO

Kashim Ibrahim Road
P.M.B 1124, Maiduguri
Tel: 08034362657
Email: [email protected]
CROSS RIVER Secretariat
KM 5,Muritala Muhamed Way Ikot Ansa
PMB 1148, Calabar
Tel: 07068249950
Email: [email protected]
DELTA Secretariat
Federal Secretariat
P.M.B 5004, Asaba
Tel: 08065813245
Email: [email protected]
EBONY Secretariat
17 Nkwerre Street
G.R.A, Abakaliki
Tel: 08036661252
Email: [email protected]
EDO Secretariat
2 Red Cross Road off Ikpokpan Road, off Sapele Road, GRA Benin City
Tel: 08022729750
Email: [email protected]
EKITI Secretariat
Kilometer 2, Iyin Road
P.M.B 5302, Ado Ekiti
Tel: 08037752927
Email: [email protected]
ENUGU Secretariat
2 Abakaliki Road G.R.A
P.M.B 1293, Enugu
Tel: 08038080871
Email: [email protected]
FCT (ABUJA) Secretariat
No. 25 Ndola Crescent, off Michael Okpara Street (opposite Ibro Hotel) Zone 5, Wuse, Abuja.
Tel: 08035399787.
Email: [email protected]
GOMBE Secretariat
along F.M.C/ Ashaka Road,
P.M.B. 036, Gombe,Gombe State.
Tel: 08033740559.
Email: [email protected]
IMO Secretariat
Mbano Street Aladinma Housing Estate, Owerri
Tel: 08035480543.
Email: [email protected]
JIGAWA Secretariat
Kigawa Road,
P.M.B 7049, Dutse.
Tel: 08033120599.
Email: [email protected]
KADUNA Secretariat
Unguwa Rimi
P.M.B 2201, Kaduna
Tel: 08037012504
Email: [email protected]
KANO Secretariat
Gwarzo Road
P.M.B 3137, Kano
Tel: 08069465275, 08056707302
Email: [email protected], [email protected]
KATSINA Secretariat
Federal Secretariat Complex Katsina.
P.M.B 2034, Katsina
TEL: 08037612007.
Email: [email protected]
KEBBI Secretariat
4 Patrick Aziza Road
P.M.B 1043, Birnin Kebbi
Tel: 08064126789.
Email: [email protected]
KOGI State Secretariat
Lokoja- Okene Road Lokongoma Phase 1,
P.M.B. 1046, Kogi State.
Tel: 08023630991.
Email: [email protected]
KWARA Secretariat
Ahmadu Bello Way
P.M.B 1512, Ilorin
Tel: 07030274911.
Email: [email protected]
LAGOS Secretariat
Old Census Office Babs Animashun Street , Surulere Lagos
Tel: 08036777000.
Email: [email protected]
NASSARAWA Secretariat
26 Makurdi Road
P.M.B 31, Lafia
Tel: 08035954411
Email: [email protected]
NIGER Secretariat
Bosso Road
P.M.B 83, Minna
Tel: 07032804963.
Email: [email protected]
OGUN Secretariat
Fed. Govt. Secretariat
P.M.B 2093, Abeokuta
Tel: 08162761900.
Email: [email protected]
ONDO Secretariat
Fed. Govt. Secretariat Complex
P.M.B 718, Akure
Tel: 08055949808.
Email: [email protected]
OSUN Secretariat
New Ikirun road
P.M.B 4370, Oshogbo
Tel: 08036142478.
Website: www.nyscosun.org
Email: [email protected]
OYO Secretariat
Former 2, Mech. Drive
P.M.B 5500, Ibadan
Tel: 08034057996
Email: [email protected]
Read also Top 5 Creepy Things You Will Find in Benin at Midnight
PLATEAU Secretariat
Old Miango Road, Kufan Opp.Chindi Hotel,
P.M.B 2258, Jos.
Tel: 08033581133
Email: [email protected]
RIVERS Secretariat
40 Ikwerre Road
P.M.B 5210, Port Harcourt
Tel: 08033384547
Email: [email protected]
SOKOTO Secretariat
Birnin Kebbi Road , Sokoto
Tel: 08027820338.
Email: [email protected]
TARABA Secretariat
NYSC Secretariat 118 Hammaruwa way,
PMB 1058 Jalingo, Taraba State.
Tel: 08036465379.
Email: [email protected]
YOBE Secretariat
Phase 1 ,
P.M.B 1026, Damaturu
Tel: 08082056136.
Email: [email protected]
ZAMFARA Secretariat
Sokoto Road , Gada Biyu
P.M.B 1026, Gusau
Tel: 08035601633.
Email: [email protected]