Nigerians express shock after some northerners said they'd rather Algeria wins Nigeria because the Super Eagles team is made up of mostly Igbos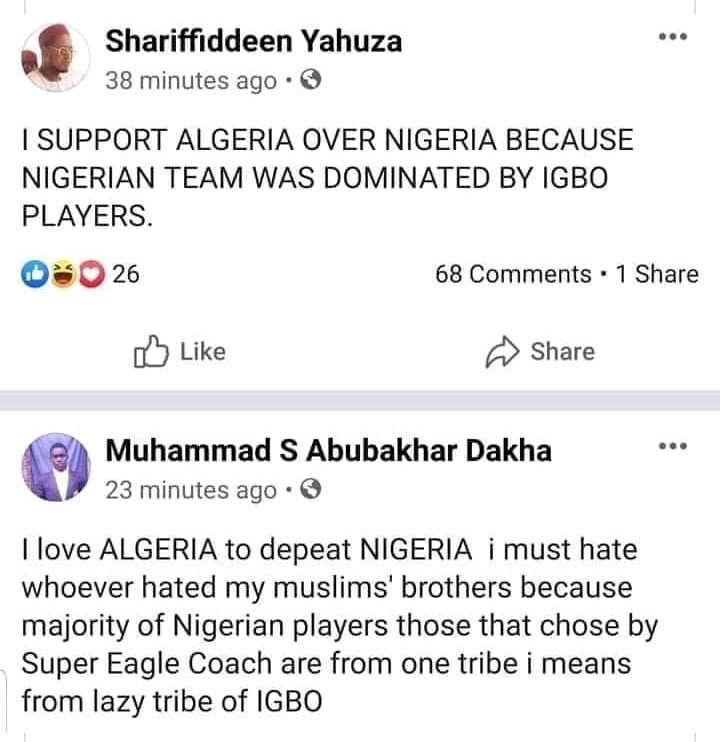 Some Nigerians took to their Facebook accounts to say they hope Nigeria loses to Algeria at AFCON because most of the players making up the Super Eagles team are Igbos.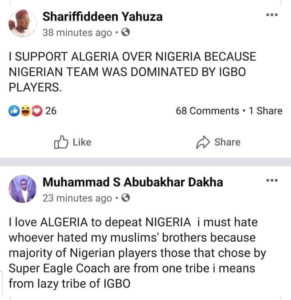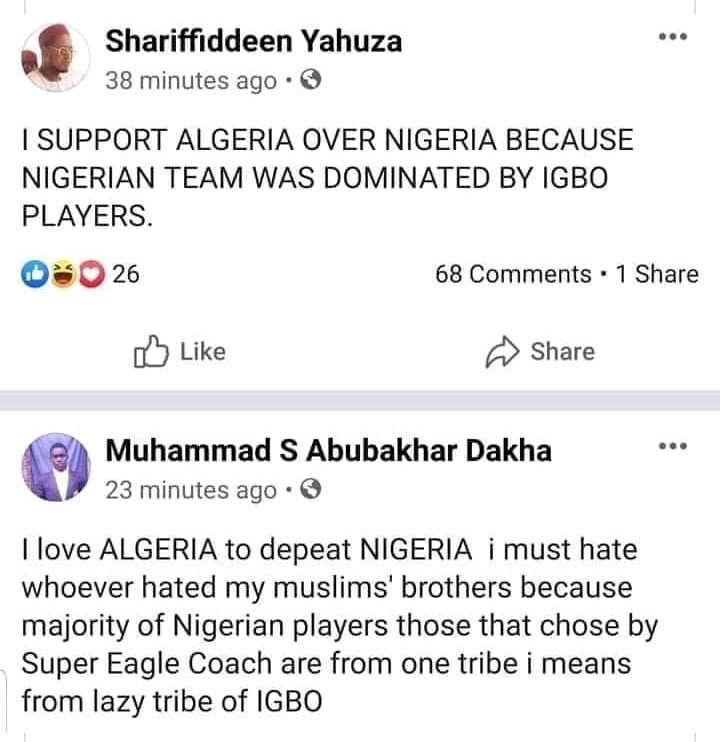 The men said they support Algeria and hope for Nigeria's loss.
Some Nigerians have called out their behaviour while pointing out that tribalism is hindering the progress of the country.
Tags :
AFCON
Nigeria