Popular Kenyan singer Ruth Matete, marries her Nigerian boyfriend after 38 breakups (Photos)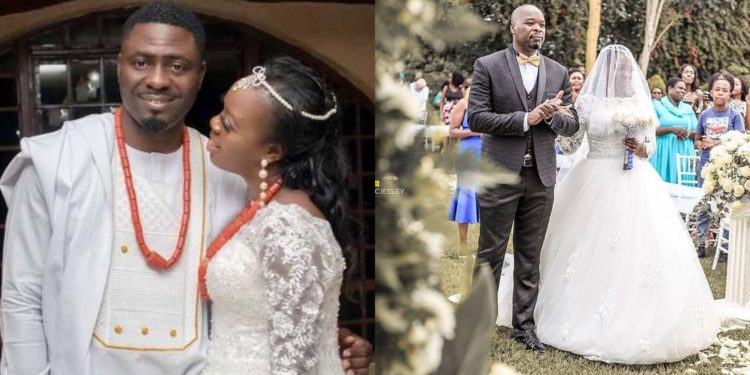 Popular Kenyan gospel singer, Ruth Matete married her Nigerian boyfriend, pastor John Apewajoye at a colourful ceremony held at Great Wall Gardens, Prideland, Kenya.
The couple has been dating for the past two year and the  Tusker Project Fame 5 winner has broken up with her pastor boyfriend 38 times, "I dated you for 2 years 8months and you broke up with me 38 times but today you are my wife for life.
This first week has been so amazing. It is like I just met you. I'm so glad we never gave up on each other, I remembered how you fasted and prayed for 40 days because of me.
My life will never remain the same again. I love you Luxo ," said Pastor Apewajoye.
While Ruth sent a sweet message to him on the wedding day, " Sweetheart, thank you for making an honest woman out of me, they say you should be complete before your partner comes along.
But truth is there are some aspects that can only be complete when one has the right partner by their side. I am a better version of me since I met you.
You have taught me how to relate with people and above all, my relationship with God has grown deeper since I met you. By the special grace of God, I shall endeavor to honor and submit to you as unto the Lord. I love you Bee.
Tags :
viral