(photos) Cristiano Ronaldo buys the most expensive flat in Lisbon (N2.8billion) and it looks breathtaking.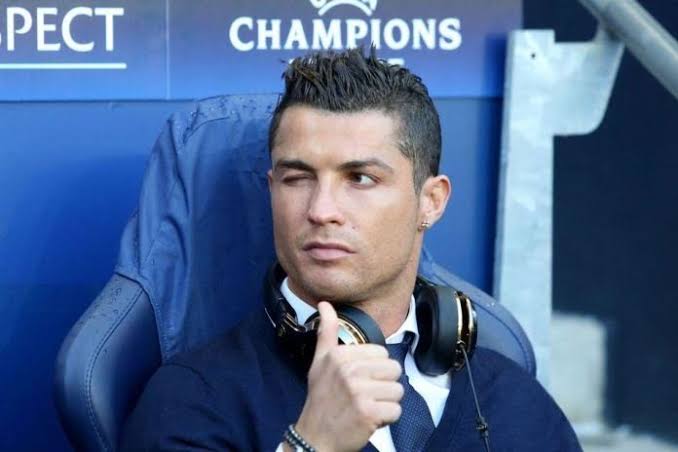 Juventus and Portuguese forward Cristiano  Ronaldo has bought a new £6 million flat and it's as beautiful as you can get.
The flat is the most expensive to be sold in Lisbon and it comes with  a gym as well as an indoor swimming pool.
 The flat  is also located next  to the Eduardo VII Park, close to the neighborhood that 'CR7' grew up in.
According to reports, the  34-year-old  won a bidding war against two other millionaires to win the penthouse in the Avenida de Liberdade area.
Image Credit: Golders/Vanguard Properties
In typical Ronaldo fashion, the flat is lavish and covers 3,100 square feet.
The 34-year-old is eager to expand his property empire as his playing career begins to come to end.
Image Credit: Golders/Vanguard Properties
His new flat was bought in July but it has only just emerged that it belongs to the Juventus man.
Ronaldo recently sold a mansion to former Real Madrid teammate Pepe for a cool £2 million, perhaps to fund his new purchase.
He had owned the mansion for over a decade and had it built from the ground up while he was at Manchester United.
It had originally been built as a way to enjoy some privacy in his homeland.
But word go out as to who lived there and it quickly became a tourist spot for football fans.
The size of his new property alongside his celebrity status would make you think it's a nightmare living near him.
However, Ronaldo  is reportedly the ideal neighbour according to a Turin resident.
The neighbour, named Betty, told The Sun:
"A lot of silence, no parties. I've never seen cars pass by our private road.
"I often see him at the wheel of a Rolls-Royce. We see him pass every day, with tinted windows. But in the garage of his house he also has sports cars, like a Lotus.
"He has a beautiful indoor pool and a small garden. and well taken care of with colourful flowers.
"I see Cristiano Junior often wandering with his skateboard, up and down the street that leads to our homes, always with the bodyguards behind."
On the pitch, Ronaldo looks to be getting back to his best.
A poor November has seen him come back firing in December, scoring four goals in three Serie A games.
What do you think of Ronaldo's new lavish property?