#RevolutionNow protest rock Lagos, 30 Arrested (Photos)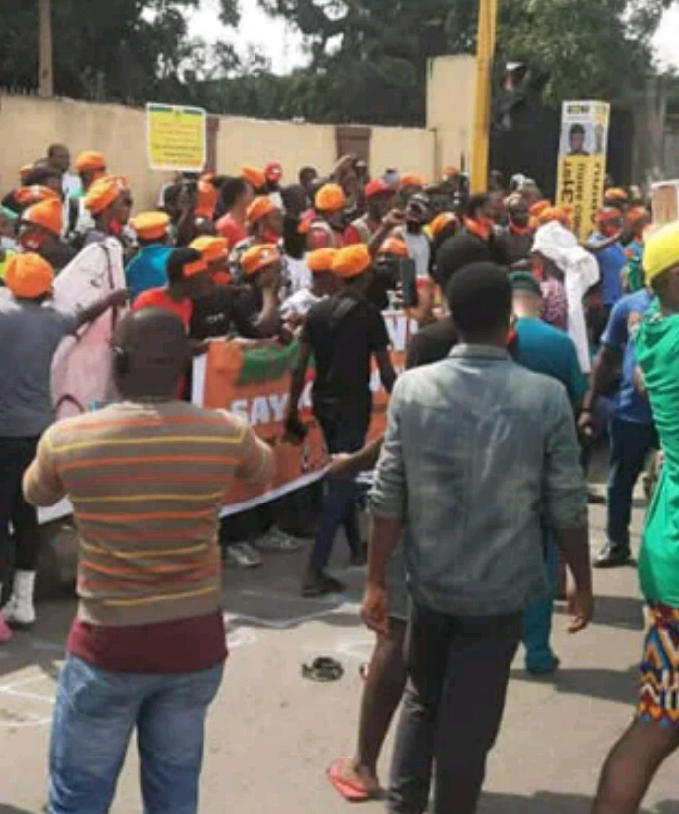 Some # RevolutionNow protesters have been arrested by officials of the Lagos State police today, October 1st 2020.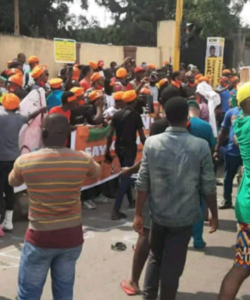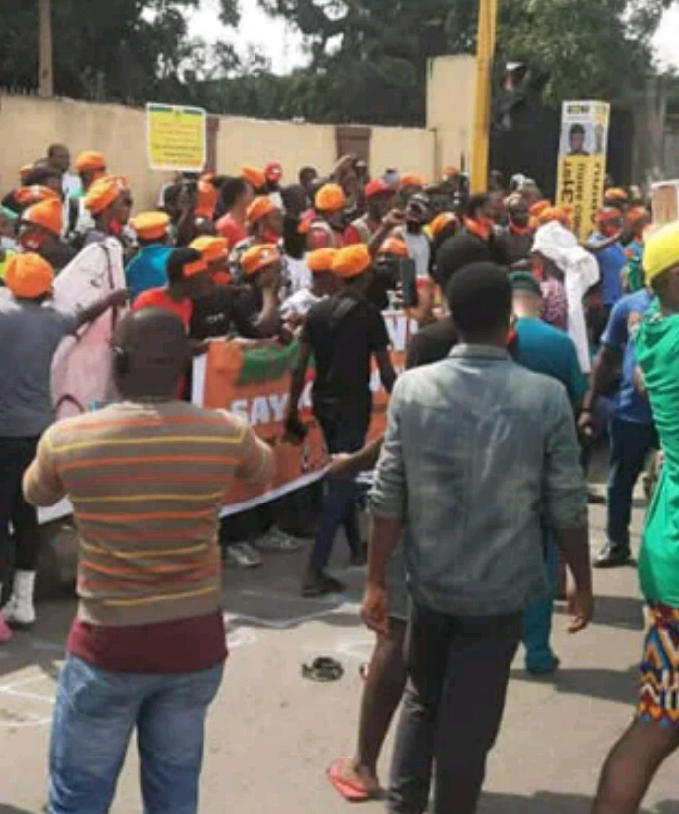 The # RevolutionNow protest convened byformer presidential candidate Omoyele Sowore is taking in many states across Nigeria.
Sowore said the protest aimed at demanding good governance and justice from the Nigerian government .
The protesters , many of whom wore orange berets , marched from the streets of Ojota to Maryland in Lagos  before security agents arrived the scene to dispersed them and arrested some of them in the process.
According to PUNCH , 30  protesters have been arrested so far.
The Coalition for Revolution codenamed # RevolutionNow had a issue  a statement before the protest calling on the President , Major General Muhammadu Buhari (retd . ), to step down.
The statement read in part:
" The Coalition for Revolution is calling on all Nigerians at home and in the Diaspora to come out en masse on , October 1 , and participate in a massive peaceful protest to demand the reversal of anti -people policies implemented by the President Muhammadu Buhari – led administration .
" These harsh policies that have bored a burdensome hole into the pockets of the Nigerian people are coming at a time when citizens are recovering from the adverse effect of the COVID – 19 pandemic, a global health crisis that was also mismanaged by the Buhari government , plunging already struggling citizens into deeper financial problems.
" It also comes at a time when there is an unprecedented dictatorial – style crackdown on free speech , dissent , activism, journalism and the right to associate and congregate peacefully and protest. "
Tags :
#RevolutionNow