10 Best Romantic South African Movies on Netflix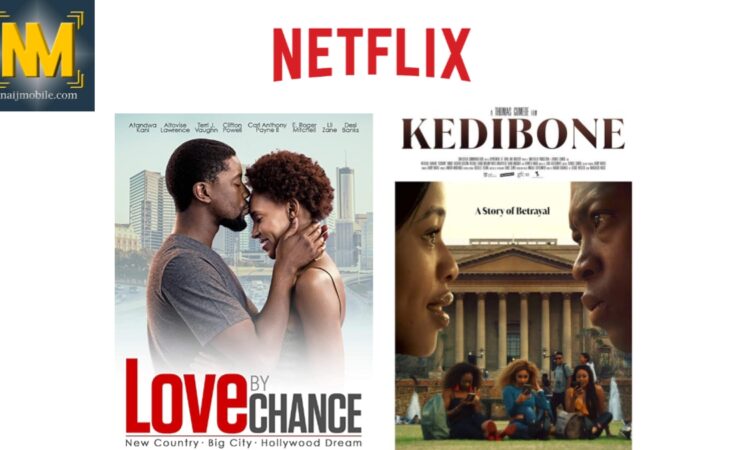 If you're in the mood for a romantic movie, Netflix has plenty of options from South Africa. Whether you're looking for a heartwarming drama or a lighthearted comedy, there's something on this list for everyone. So curl up with your partner and enjoy one of these great films.
Best Romantic South African Movies on Netflix
We all know that feeling when you just can't seem to find the right movie to watch on Netflix. You scroll through endlessly, looking for something that will make you laugh, cry, or maybe even both. But sometimes, you just want a feel-good romantic movie set in a beautiful location. If that's what you're in the mood for, we've got you covered. Here are the best romantic South African movies currently streaming on Netflix:
1. Happiness Ever After
Happiness Ever After is a sequel to 2016 romantic drama, Happiness is a Four-letter Word, ordered by Netflix in 2021. The original movie dominated the box office following its release in South Africa, ahead of other new international releases. The movies are based on the characters from Cynthia Jele's novel, "Happiness is a Four-letter Word", and both were directed by Thabang Moleya. 
2. Kedibone
An exotically beautiful Sotho girl, Kedibone Manamela, chooses to live her youth on the fast lane. Veiled from her loyal childhood boyfriend's eyes, she bounces between being a good girl in the township and the 'it' girl on the high end of Johannesburg streets. A dark threat looms over the day when the news of Kedibone's escapades reaches the young man.
3. Seriously Single
Seriously Single is a 2020 South African film directed by Katleho Ramaphakela and Rethabile Ramaphakela, written by Lwazi Mvusi and starring Fulu Mugovhani, Tumi Morake and Bohang Moeko.
The movie follows the story of a woman who just wants to find the man of her dreams and settle down with him. She jumps from one man to another, hoping that one of those days her relationship will last. But either the man turns out to be problematic, or he finds her too much to handle. After another major heartbreak, she is forced to reassess her life and, in the end, decides to reinvent it completely.
Also Read: Top 10 Best South African Movies on Netflix
4. Baby Mamas
Baby Mamas follows the daily lives, loves, and drama of four professional women – who are all in different stages of their own real baby mama drama. The term "Baby Mamas" is a term that has now been permanently included in pop culture and colloquial language to mean a mother who is not married to her child's father or is not currently involved with her child's father. As the four women explore the many dynamics of being baby mamas, they open themselves up to pain, healing, sorrow, joy, friendship and indeed, love.
5. White Wedding
White Wedding is a South African romantic comedy. It tells the story of a road trip adventure embarked by a groom and his best friend as they race across South Africa to attend a wedding. This film was South Africa's official submission to the 82nd Academy Awards for the Academy Award for Best Foreign Language Film. White Wedding was released in the U.S. on 3 September 2010 by Dada Films and The Little Film Company.
6. Love by Chance
Two aspiring actors from South Africa who are independently in America trying to crack into an extremely difficult and over saturated Hollywood industry, meet by chance. Between the everyday struggle of auditioning, dealing with daily rejection, self doubt, financial hardship and crazy friends their love is put to the test in the face of a shared passion.
7. Catching Feelings
The movie is a dark romantic comedy that follows an urbane young academic and his beautiful wife, as their lives get turned upside down when a celebrated and hedonistic older writer moves into their Johannesburg home with them.
8. The Groom's price
After nine years, Meme and her beau are still unmarried. With her aunts' help, she'll do anything to become a bride, even if it means defying tradition.
9. Little Big Mouth
Little Big Mouth is a South African romantic comedy film directed and written by Gray and Ziggy Hofmeyr and co-written by Louw Venter. It premiered on Netflix on 22 October 2021. Kicked out of his band and home, a free-spirited, talented rock-'n-roll guitarist takes refuge with a charming bookkeeper, her son and dad. Through music, their friendship eventually blossoms into something more.
10. Slay
The movie Slay tells the story of girls who prey on older, promiscuous men. The movie further sheds light on tales of girls who want to appear as if they come from a wealthy background when they, in fact, are living in poverty.
Conclusion
We hope you enjoyed our list of the best romantic South African movies on Netflix. Have you seen any of these films? What did you think of them? Let us know in the comments below!