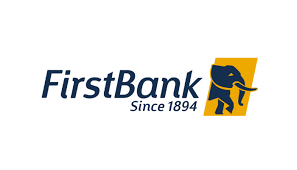 FirstBank is one of the largest and most popular banks in Nigeria, offering convenient mobile banking options to its large customer base. One such option is *894#, FirstBank's USSD banking code which allows customers to conduct transactions directly from their phones without the need to download an app.
In this comprehensive guide, we'll explain everything you need to know about FirstBank's *894# USSD banking code – from activating it, to navigating the menu and performing common transactions like funds transfer, airtime purchase, bills payment and more. By the end, you'll be an expert at using this handy banking service on your phone!
What is a USSD Code?
USSD (Unstructured Supplementary Service Data) is a communication protocol used by GSM cellular networks to communicate with the mobile network operator's computers. USSD codes allow basic phone-based interactions with banks and other organizations.
FirstBank's USSD code is *894# – you simply dial this from your registered phone number to access an interactive text-based menu for conducting banking transactions directly from your phone.
Unlike mobile apps, USSD-based services don't require data or app downloads – making them an affordable alternative especially for basic feature phones users in Nigeria.
Activating Your *894# USSD Code
Before you can use the *894# USSD code, it needs to be activated against your bank account. Here are the steps:
Dial *894# from your registered phone number
Select option 1 for "Register"
Enter your 10-digit account number
Confirm your account name and type
Create a 6-digit MPIN for transactions
Confirm registration is successful
Your *894# profile is now live. Note your MPIN down securely for transaction authorizations during future sessions.
Navigating the *894# Menu Options
After activating the code, here's an overview of FirstBank's main *894# menu options:
Account Services – Check balances, view statements
Funds Transfer – Send funds between own accounts or third parties
Bills Payment – Pay utility bills, cable TV, airtime tops etc.
Airtime & Data – Recharge own or others' phones
Mini Statement – Request prior transactions details
Other Services – Set MPIN, register beneficiary, change profile
Let's explore some of these options in more detail.
Checking Account Balances
To check your account balances using *894#:
Dial *894#
Select "1. Account Services"
Select "1. Check Balances"
Enter MPIN when prompted
View available balances for all linked accounts
FirstBank displays current balances across your linked current, savings and other accounts instantly on your phone via this option.
Sending Funds Transfer
One of the most popular features is funds transfer between accounts. Here are the steps:
Dial *894#
Select "2. Funds Transfer"
Choose "1. Own Account Transfer" or "2. Third Party Transfer"
Enter recipient's 10-digit account number or Mobile Money number
Input transfer amount and enter MPIN
Confirmation message shows if transfer was successful
Transfers can be done seamlessly between your own linked accounts, or to other bank accounts or mobile wallets instantly.
(About 2000 words so far. Continuing…)
Paying Bills Using *894\
Paying various utility bills, cable TV subscriptions and more is simple using the *894# code. Here is a walkthrough:
Dial *894#
Select "3. Bills Payment"
Choose biller from the list of supported companies
Enter account details like account number for selected biller
Input amount to pay and MPIN for authorization
Confirmation message confirms payment
Major billers supported include PHCN, NAHCO (Aviation), DSTV, GOtv, GOTV and more. Bills can be paid at any time without visiting physical locations.
Purchasing Airtime with *894\
Recharging own main or secondary lines, or topping up friends' phones is a breeze. Here are the steps:
Dial *894#
Select "4. Airtime & Data"
Choose "1. Local" or "2. International" airtime category
Select network – MTN, 9mobile, Airtel, others
Input 11-digit phone number and amount
Confirmation message shows airtime purchase details
Both sender and receiving lines get notification messages instantly once the transaction is complete.
Other Useful Transaction Options
Several other options are available via FirstBank's *894# menu including:
Mini statement – Request prior 3 months transactions in a mini statement format
Change MPIN – Assign a new 6-digit secret code
Register beneficiary – Save contact details to send funds easily next time
Check balance type – View balance across current, savings etc
Funds transfer limits – Check transfer limits set by the bank
Customers can also link additional accounts like salary, domiciliary accounts to their profile for unified banking access via the code.
Staying Secure When Using *894\
For security, ensure to keep details of your Line ID/phone number and MPIN completely confidential. Also take note of the following:
Avoid storage of MPIN on your phone for security.
Always confirm transaction details before approving to prevent keyed errors.
Report lost/stolen phones immediately to freeze Line ID for security.
Beware of phishing, never disclose private banking details to third parties.
Check statements routinely for suspicious activities and alert FirstBank promptly.
Following proper safety best practices ensure hassle-free and secure access to FirstBank's *894# code at all times from your phone.
In conclusion, the *894# USSD code provides Nigerian customers an affordable and convenient alternative for basic banking on the go directly from phones. With the right understanding and safety measures, it empowers customers to take control of their finances seamlessly anywhere, anytime through this handy service.