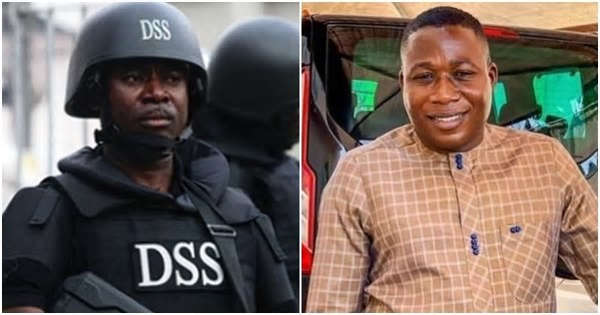 One of the major news making the rounds is the arrest of a Yoruba activist known as Sunday Adeyemo aka Sunday Igboho.
According to a report by The Punch, Igboho was arrested in Cotonou, Benin Republic, as he was making efforts to escape to Germany. It will be recalled that Igboho was declared wanted and a manhunt lunched against him after he escaped arrest when security agents raided his house in Soka, Oyo State.
The report cited above further stated that the inside source who revealed that Igboho has been arrested added that he would be repatriated to Nigeria today. As Nigerians await the repatriation and arrival of Igboho, it will be nice to talk about the two major mistakes Igboho made that led to his arrest. This is for others to learn from Igboho's case as nobody is above mistake.
Igboho dared the federal government and security agents.
There were instances that Igboho was simply warned to desist from his secessionist activities. However, those warnings obviously fell on deaf ears. This is so because Igboho simply carried on without heeding the initial warnings. As if that was not enough, Igboho turned down the repeated police invitations extended to him. Well, that would be understandable because he would not willingly want to hand himself over to be kept in detention. But, Igboho did not stop his secessionist activities. Instead, he took it to another level.
To make matters worse, Igbo then started daring the President Muhammadu Buhari led federal government and security agents boasting that they cannot do him anything. In fact, after some attempts to arrest Igboho failed, he started boasting and challenging the security agents. In one report by Sahara Reporters, Igboho bragged that even if one thousand security men come for him, they would not do anything. He added that if they go back safely, it means that they used spiritual powers. That was a boast taken taken too far as it comes with great risk. Eventually, security agents wanted to prove Igboho wrong as they launched a manhunt for him wherever he may be.
Igboho's plan to run away got leaked after he committed some acts he was warned against.
The second mistake that led to Igboho's capture was that his plot to escape got leaked after he went against the warnings from the Nigerian government. Having engaged in more and more secessionist activities including holding the pro-Oduduwa rallies across Yoruba States, Igboho had committed some acts that violated the earlier warnings issues to him. Consequently, he was wanted and a was manhunt launched against him. That could be the reason his plot to get another passport and other documents that would enable him to travel legally got leaked.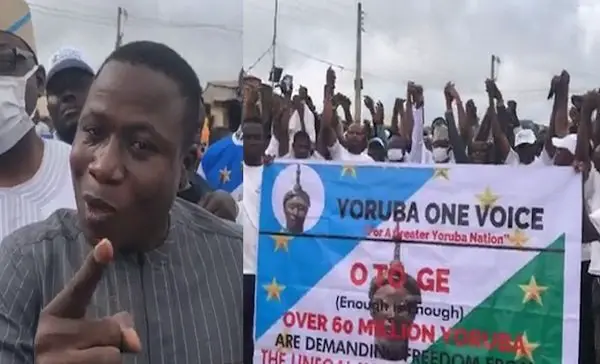 Recall that the federal government had told the nation that Igbho was plotting to get passport to enable him to run away from Nigeria, according to a 
report 
by The Punch. If the information was not leaked by those privy to Igboho's plan to flee Nigeria and he succeeds in getting the passport to do so, then those people including the ones that gave him the passport will be dealt with.
From the the points above, Igboho had made the mistake already and he was declared wanted. Nobody will take the risk of shielding him especially when the federal government had announced all these to Nigerians. Since Igboho's plan to run away leaked, the federal government then introduced more effective measures including alerting the security agencies, Customs, Immigration and collaborating with neighbouring countries which led to his arrest in Cotonou.