40 Beautiful Happy New Year messages for family members and friends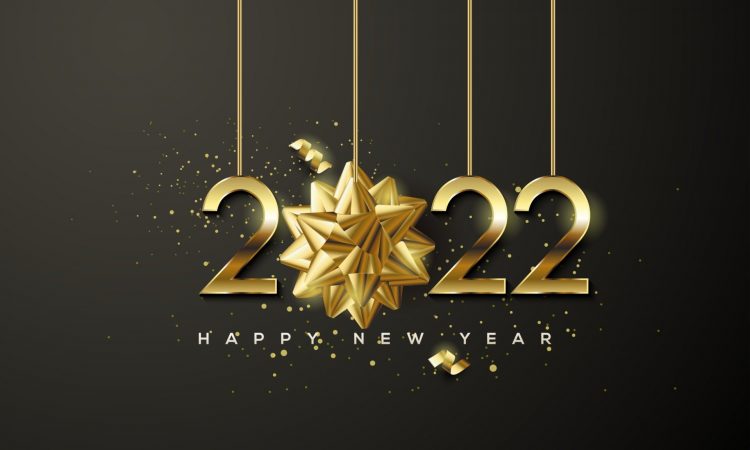 2022 is almost here, and we are sure you will be in need of beautiful and fresh  Happy New Year messages to send to family and buddies.
From your mom to your dad to your sisters, uncles, and friends, everyone has some specific part to play in your life that's why it's is necessary for you to warm their hearts with heartfelt messages in the beginning of the year.
We have compiled a list of new and beautiful Happy New Year messages you can send to loved ones to make their New Year more enjoyable. Check them out below:
20 Happy New Year messages for  friends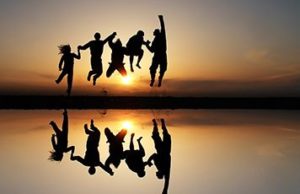 Happy New Year wishes to my dearest friend. All I treasure is our friendship and wish you find the coming year as wonderful as our friendship.
Life keeps changing, but you, my friend is still the same who loves me the way I am. Wish you another delightful year full of successful outputs.
Nothing can weaken our friendship. The more years we spend together, the stronger our friendship will become. Happy new year 2022!
Years come and go but we will remain friends and never be a foe. I'm wishing you a happy and prosperous new year.
The stars are many, but the moon is the one, friends are many but dearest is the one, whom I am wishing as the brand new year arrives tonight! Wish you Happy new year!
May the gift of friendship sparkle in your heart the whole year through let this magic of closeness spread among your loved ones, happy new year my friend!
How I adore you! All I want you to have the dove of peace, the sunshine of happiness and dense forest of love in your life through the year.
I love you for being my true friend. You guided me towards the right path when I was about to lose my way. Happy New Year 2022!
You were the perfect companion in most of the greatest adventures of my life. Being with you is always fun. Thank you for being such a nice friend. Happy new year to you!
You're the kind of friend who is very hard to be found nowadays. May your efforts and goodwill be always appreciated like you appreciate everything around you. Happy new year!
We have shared stories, secrets, laughter, and pains. You are more than just a friend to me because you made me feel like I am your family. Happy New Year!
Happy New Year dear friend. Don't forget the past, learn from it and go out strong for your dreams and future. My best wishes are with you.
I wish you the best to reach your fondest goals enough time to rest harmony and fulfillment sweet new year my dearest friend!
I wish you all the blessings and success you truly deserve. Happy New Year my friend, all my prayers are with you.
Just as a new bloom spreads fragrance and freshness around, May the new year add a new beauty and freshness into your life.
I wish you have a rocking year ahead spent with friends and loved ones. Here is wishing you a Happy new year!
I hope to be a better friend to you this year. I want to be deserving of the friendship you give me. Happy New Year!
Smile and celebrate. We are friends and forever we will be. I am so lucky I got a friend like you. Your simple gestures make me feel important to you. Happy New Year!
A friend like you is one in a million and much precious to be treasured. I am thankful to have you in my life and wish you a loving and funny New Year.
Whenever there was darkness, you were there like the shining star in the sky of my life. No one holds the place as you do, my adorable friend! Happy New Year.
Read also AFCON 2022: Top 5 Players To Watch At Africa's Biggest Football Tournament
20  Happy New Year messages for  family members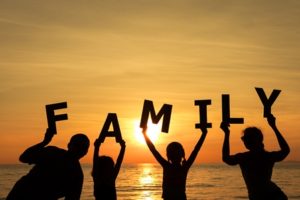 Every year brings something new in our life: new friends, new job, new clothes… But there's one thing time isn't able to change: love for our families. Happy New Year!
Dear Mom, I just wanted to wish you a Happy New Year and also to let you know that I really appreciate every bit of what you have done for me. Here is my wish to you for a prosperous year full of perfect health and lots of cheer!
Though we aren't celebrating the New Year together, but we are always connected even when far away. May God bless and protect our family throughout the entire New Year. May we have the strength to forgive and forget our past mistakes and increase our family bonds.
Happy New Year my brother, I couldn't ask God for a better sibling. May we all stay happy and healthy in this New Year!
Happy New Year to you, Mom and Dad, thanks for everything you do for me, I love you so much.
New Years are always so peaceful and relaxing. And I believe that my dearest family is the reason of this wonderful atmosphere. Happy New Year!
This magic night would never be so special without my family laughing and cheering right beside me. You've been so carrying and supportive through this year, and the man who's standing in front of you now is the man you've made so happy and grateful. Happy New Year!
Parents are people who always ready to share their wisdom with you. I'm so blessed to have such an amazing family because your advices helped to cope with all of the life difficulties. Wishing you a lot of health and wealth, Happy New Year!
The world can be very cruel sometimes. Problems at work, broken hearts, emotional exhaustion – all of those things make us very miserable. But the family always supports you, no matter what happened. I want to wish my amazing family the biggest happiness. Have a rocking New Year!
Throughout life we meet people who judge us for our clothing, our make up, the way we talk and the way we walk. But there are people who know the real you and it makes them so special – it's your family. My dear family, I wish you the beast of joy and happiness in the New Year.
All roads lead home, and the most pleasant of them all covered in snow and illuminated with lights path leading to the parent's house on New Year's Eve. Wish you a happy year ahead!
It doesn't matter where you are, support of your family it's like the giant fortress of their love and care. And on this magic night I want to wish my amazing family all the best, love and joy. I love you, Happy New Year!
New Year is the time when I think about my overriding achievements. And I'm so happy to know that every year my biggest achievement stays the same: it is always being loyal to my family. There is nothing more important than you. Happy New Year!
As we step into another year I'd like to thank you for lifting me up every time when I am down and encouraging me to move forward. Have a beautiful year!
Life changes, but my New Year wish for you remains the same – I wish you happiness, good health and well-being from the bottom of my heart!
This enchanting night was always like an invisible magical thread that connected our family even tighter than we usually were. New Year always brings up our best feelings for each other. Happy New Year!
Now in the New Year Eve I wish to thank you for all the support that you gave me when I needed it most. I hope that we will spend more good time together and stay united in the upcoming year.
May this approaching year be a memorable and gratifying, let it bring great accomplishments and a sense of fulfillment into your life!
We all open the new book and it's pages are blank now, We all need to put words on them by ourselves, This book is called the Opportunity and the very first page is New Year's Day. Have a very Joyful and Successful Year ahead!
The old year is coming to an end. And the New Year is just around the corner. Let us meet all the opportunities that future brings us, Let us enjoy life, stay firm and keep smiling no matter what, Let us make of it a Happy Year!
There you go, these are some of the best new year messages you can share with your friends, loved ones and family.
Tags :
2020
Happy New Year messages