The Troubling Case of Money Ritual In Nigeria, How It Began, and How To Get Out Of It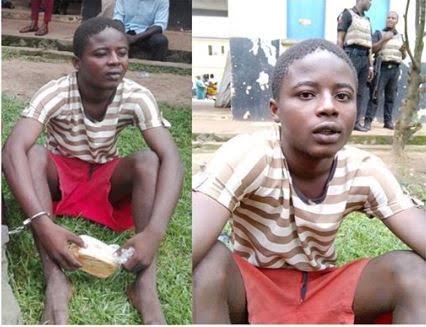 When society's value system is devalued and money is idolized as a god, humans will do anything, including ritual sacrifice, to become wealthy quickly. Nigerian society has lost its sense of values in recent years.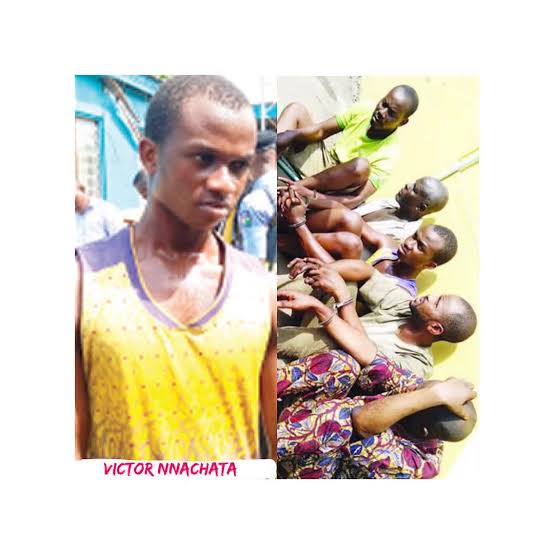 ( 20-year-old Victor Nnachata and others arrested in 2018 for breaking into a grave in order to steal a human skull for money rituals. Image Credit : Pulse NG)
People now have such a strong desire for money that they resort to money rituals as a quick way to become rich and powerful. An average youth wants become a billionaire overnight rather than work really hard or follow the process of sowing and reaping. As a result, the prevalence of money rituals among young people has recently increased. This is a shocking development, but before condemning those responsible for this horrific crime, it is important to analyze the heart of the issue.
Where it all began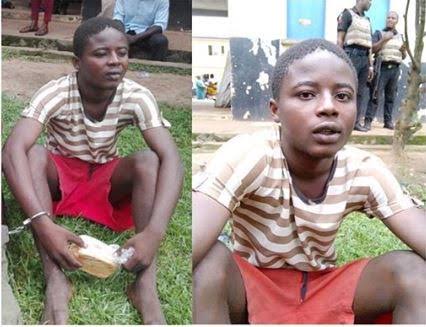 (18-year-old boy who killed his mother for money ritual Edo State in 2018. Image Credit: PM News)
Corruption and money rituals have some sort of symbiotic relationship. Nigeria is a country where people steal government money and claim it as their own. Because the thieves did not work for it it, they spend it in such a way that t people become envious. And, in the process of attempting to imitate them, the youth resort to drastic measures such as performing money rituals. Furthermore, the way in which government figures who steal money are lauded in society inspires more young people to want to be like them.
Besides that, Nigeria has a high percentage of youth unemployment. Parents, family members, and close friends put pressure on these youths to give what they don't have. As a result, some of them engage in money rituals to deal with the pressure.
The entertainment industry has also played a part in Nigeria's growing problem with money rituals. Some of the films and songs produced extol the virtues of money and encourage young people to become wealthy quickly. For example, Olamide and Lil Kesh's song Logo Benz fits this description. This is what the lyrics say:
"I dey pray to Jesu (Jesus), ko wo wole (Kowo wole o) If money no enter, I go do blood money o I dey pray to Allah (Allah) Kowo wole o (Kowo wole o) If money no enter, I go do blood money o…"
What's the best way out of this predicament?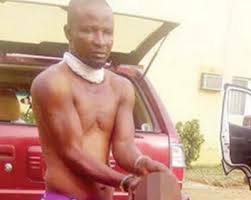 (38-year-old Alfa, Rasheed Ajibade, who was caught by the Osun State Police State Police Command with fresh human head and other parts. Image Credit: Daily Post Nigeria)
Hard work, integrity, honesty, meekness, and contentment must be the foundations of a new value system in Nigerian society. The truth is that the government plays a minor role in determining the value system. Its main function is to interpret and enforce it through state laws. As a result, the family carries the responsibility of creating a new value system.
More importantly, the government must take steps to combat corruption. Nigeria will perish if it does not eradicate corruption. There will be no need for desperation if the role models of the youth do not steal and spend their stolen wealth extravagantly. Traditional rulers must also stop bestowing chieftaincy titles on looters. The youth are keeping an eye on them.
Unemployment is a worldwide issue. However, it is very high in Nigeria. According to the National Bureau of Statistics, Nigeria's unemployment rate increased from 27.1 percent to 33.3 percent between December and March 2021. To avoid the impending doom that may come with it, the government should fix this area as soon as possible. If the youths are employed, they will not consider money rituals.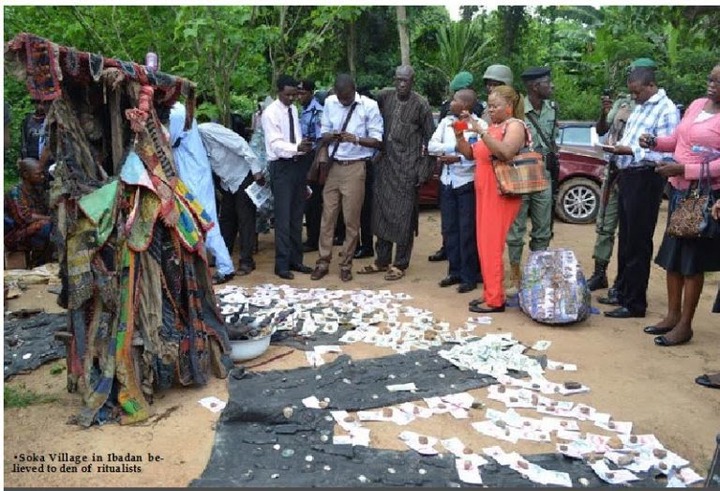 (Soka forest in Ibadan, believed to be a den of ritualist. Image Credit: The Nation)
Furthermore, before songs are released to the public, the National Broadcasting Corporation (NBC) must screen and ban songs that have the potential to encourage people to get rich quick. Additionally, the Economic and Financial Crimes Commission (EFCC) should be given the authority to investigate anyone who becomes a wealthy man overnight. If the banks notice a consumer whose account has quickly become large, they should alert the EFCC.
Finally, the government must not exempt ritual killers from prosecution. Anyone found guilty of murdering another person for money ritual profit should be executed.
Money rituals are evil. Parents, the government, and everyone who wants a better Nigeria must not give ritual killers a place in our society.