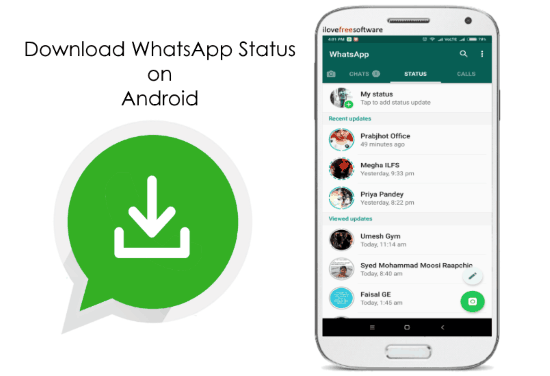 Do you love a friend's WhatsApp status but can't download it? Then you are on right page as in this article you will discover 5 amazing WhatsApp video status saver Apps  which allow you to save any of your friend's WhatsApp status. Check them out below:
One of the best app for saving and downloading WhatsApp status in smartphone with just one click. you can save both photos and videos by this app. Just simply download the app and access your WhatsApp contacts status and download them directly.
This is one of the  best WhatsApp  Status saver App in 2019.This app has many features like it can Multi Save, Repost / Share, and can Delete the post. This app also has feature to easily repost the status even without Saving, and it has feature of easy & Fast Saving. This app has in built Image Viewer & Video Player, and this app can also be used for easy Navigation. Download this amazing app now and save any of your friend status.
This app is basically to save WhatsApp statuses. In order to save status, first of all you need to choose category after that choose images or videos which you want to save. Than open image or video and then click on download to save.
This app is also Best WhatsApp Video Status saver App Android 2019 and in this app you can make multiple selection by which you can save status, delete status and you can also cancel the selection. Whenever your contact update their status, it will be visible in this app.
This is also great app and with this app you can view your friend's WhatsApp stories and can also save multiple WhatsApp stories. This app provides you full Screen Whatsapp Stories view and also you can preview Downloaded Story. This great app offers WhatsApp status download option and you can also share that post WhatsApp and share with Friends.
Conclusion
So these are some of the best WhatsApp status saver Apps  which allow you to save any of your friend's WhatsApp status. If you know good WhatsApp  status saver apps, please  let's us know  by dropping a comment.
Tags :
Status saver apps
WhatsApp