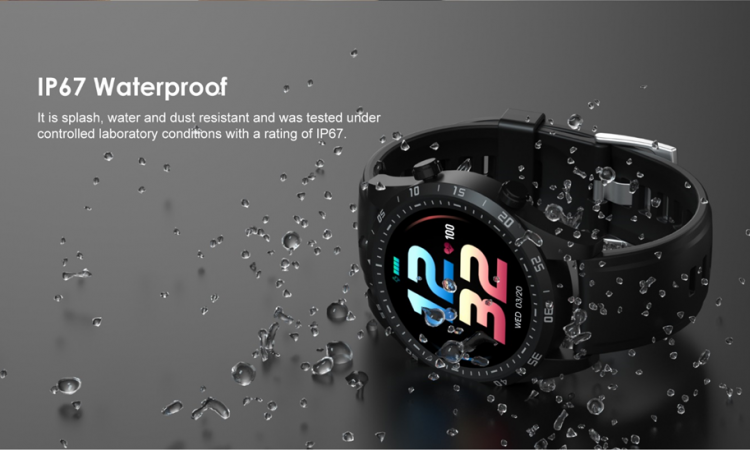 Getting an Oraimo Tempo W2 Watch must be one of the most remarkable things that have happened in your life lately. Oraimo is perhaps the king of accessories and the Oraimo Tempo W2 Watch does not disappoint. The Oraimo Tempo W2 is the successor to the Oraimo Tempo W and as expected, this amazing smartwatch offers you a lot more.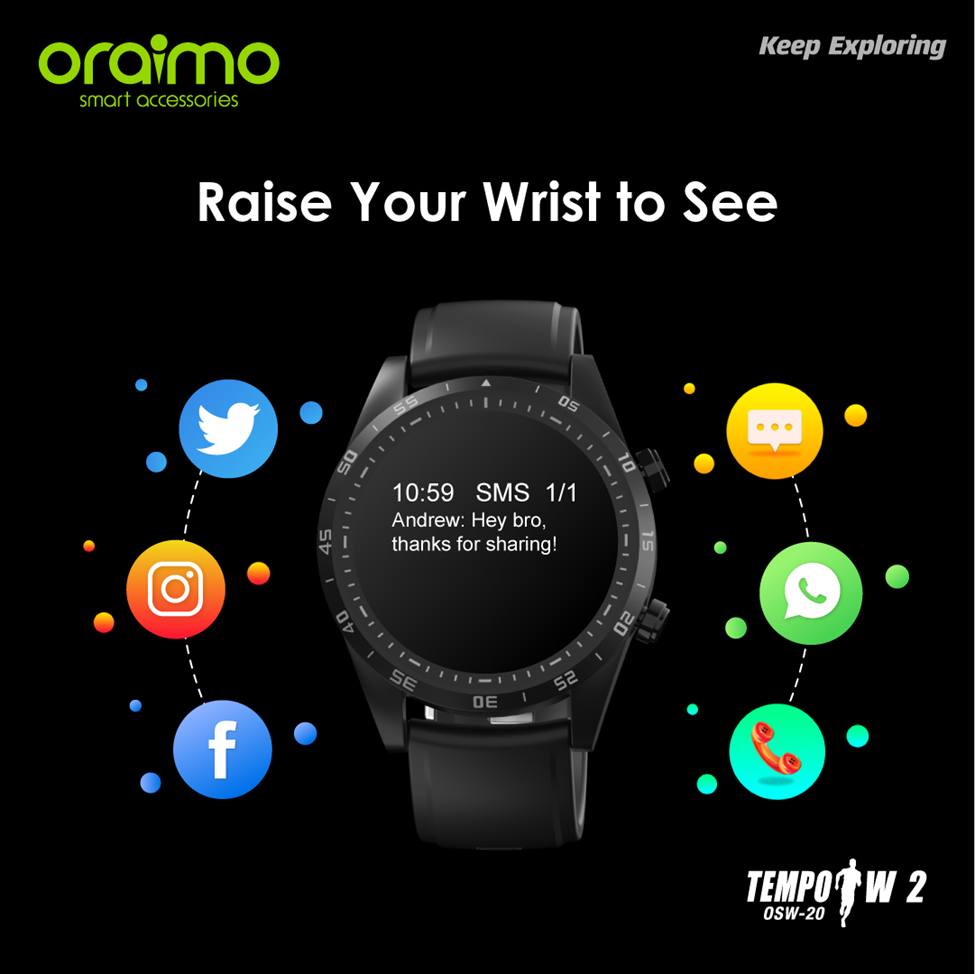 So, in this Oraimo Tempo W2 Watch review, we take a deep dive to explore all the amazing qualities and features that makes the Oraimo Tempo W2 Watch uniquely different.
Oraimo Tempo W2 Key Specifications
Watch Size/Dimensions: 44.5 X 44.5 X 9.6mm, 28g
Screen Size/Type: 1.28 Inch G+F TFT
Battery Capacity: 240 mAh Lithium polymer
Average Battery Life:
Connectivity Type: Bluetooth v4.2
User-guide included
Sleek and Durable Touch-enabled Design
The first thing you will love about this fascinating smartwatch is that, unlike the Oraimo Tempo W, this baby is touch-enabled. That way, you can control your watch smoothly with your fingertip. It also comes with an extra button, to help make your navigations and selections more seamless. Plus, you will love its gorgeous quality design.
Unlike regular smart watches, the Oraimo Tempo features a gorgeous zinc alloy case that is equally durable. You will also love the 1.28-inch screen and display resolution of 240 x 240p which provides a decent amount of display space for viewing all the functions on your watch easily. The strap is also made from premium rubber material but is completely removable, so you can switch for something else on different occasions.
Waterproof build, Ideal for a rough ride
The Oraimo Tempo W2 comes is built to handle splash, dust, and water. With its IP67 waterproof rating, it can handle up to 1 meter of water for 30 minutes. This means you can full-on workout without worrying about sweat, water, or debris, destroying your smartwatch. It's just the ideal device for that high-intensity workout, swim, or even a run in the rain.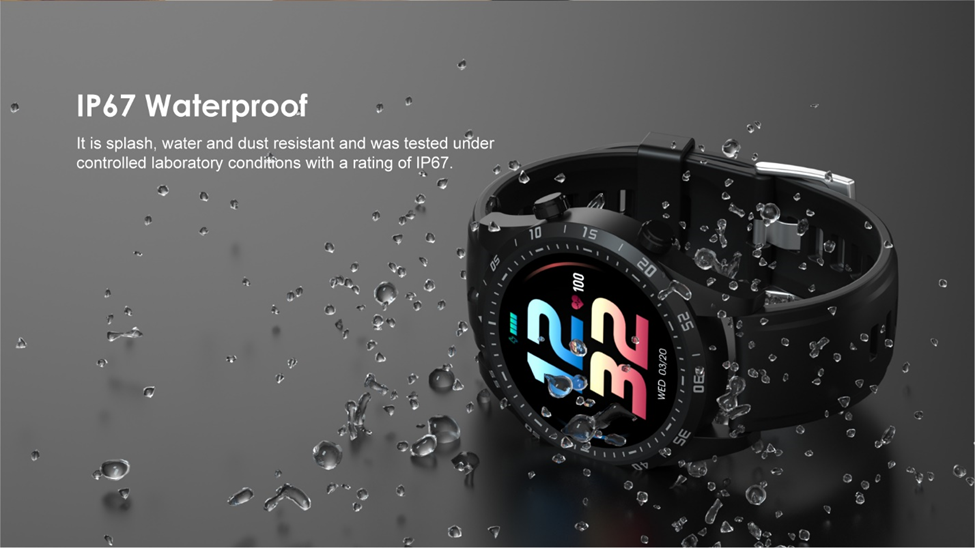 Superb performance for all-around tracking
Like most of us, you probably decided on a smartwatch to stay connected to all your affairs including calls, text, and app alerts by merely raising your wrist. But then, you need a smartwatch that offers precise and accurate real-time notifications and records. With the Oraimo Tempo W2, you are guaranteed all-around performance.
The Oraimo TempoW2 never lags when tracking your heart rate, steps, distance, calories, sleep quality, workout sessions, and more. It also comes with an all-new multipath sensor for continuously monitoring your heart rate when exercising and when you sleep. As long as the watch is worn around your wrist, all you need monitored will be handled remarkably.
Smart companion for your fitness and health needs
Oraimo Tempo W2 is exceptionally curated to support your fitness and health needs on all counts. Besides the amazing precision behind tracking your data, it comes with over 24 training modes for running, cycling, bodyweight exercises, swimming, walking, and lots more. You will also love the dedicated feature for mindfulness and breathing sessions for a full-on wellness repertoire. All you need do is pair it with your Joyware 2 app which you can download from your app store.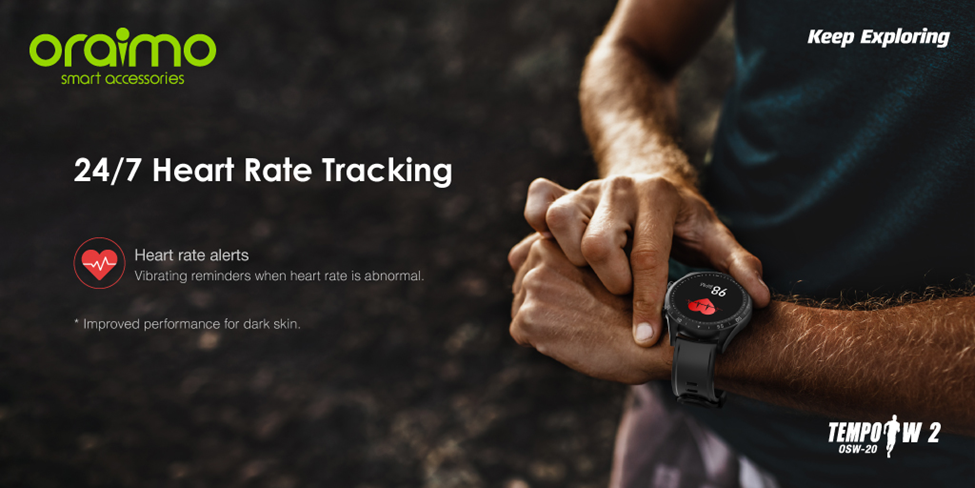 That's not all, women will love that it connects with a Female Health tracking app to help you understand your body on a deeper level by tracking your menstrual cycle, ovulation, and more. Plus, the Oraimo Tempo W2 includes a stopwatch so you can count the time and perfect your stats during workout sessions.
Super-fast charging with up to 3 days of fun and heavy-use
The Oraimo Tempo W2 comes with Oraimo's proprietary advanced power-saving technology. This combines with its 180mAh battery to offer up to 3 weeks of standby power and over 3 days on heavy use. This means you can enjoy your Oraimo smartwatch for a long time without seeking the nearest charging port. Plus, it comes with its super-fast charging dock which handles your recharging at a fast pace, so you can get back on track with your activities in less than an hour.
Great for remote controlling your smartphone
Ever wondered around the house searching for your smartphone? You don't have to, anymore. Your Oraimo Tempo W2 can help you find your smartphone just by using the search feature on the watch. All you need do is hard press the search feature for three seconds and it makes your smartphone ring and vibrates, so you can find it easily. It also acts as a great remote-control option for playing music and watching youtube videos and movies. You can play, pause, skip and go to the previous track without touching your smartphone.