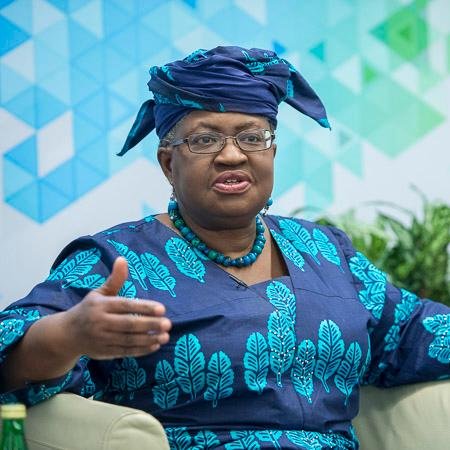 Naijmobile presents the Dr. Okonjo-Iweala Biography Biography. Our Ngozi Okonjo-Iweala Biography portray Facts on her Childhood Story, Early Life, Family, Parents, husband, Lifestyle, Net Worth and Personal Life. We give you a tale of her life journey, right from when she was a child, to when she became popular.
Yes, everyone knows she's the first woman and the first African to be chosen as Director-General of the World Trade Organization. However, only a few consider Ngozi Okonjo-Iweala
biography which is quite interesting. Now, without further ado, let's begin.
Read also Top 10 Female Billionaires In Nigeria You Should Know
Dr. Okonjo-Iweala Biography – Early Life and Family Background
Ngozi Okonjo-Iweala was born to a royal family on the 13th of June, 1954. She hails from Ogwashi-Ukwu, Delta State. Her parents, Chukwuka and Kamene Okonjo were professors at the University of Ibadan. Okonjo-Iweala's father is the Obi from the Obahai Royal family of Ogwashi-Ukwu, Delta State.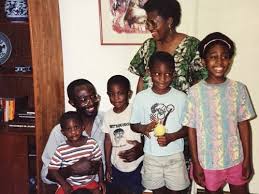 Growing up in Ogwashi-Ukwu , Ngozi like every other young girl would make haste to complete her house chores after school and read her books. Owing to the fact she was born into a royal family, Ngozi had the opportunity of getting quality education
Dr. Okonjo-Iweala Biography – Education
Education for Okonjo-Iweala began aat Queen's School, Enugu before moving to St. Anne's School, Molete, Ibadan, and the International School located in Ibadan.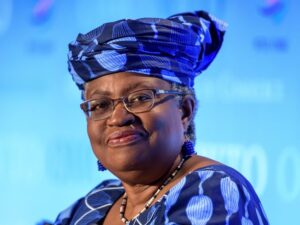 As a Teenager in 1973, she got her university education at the prestigious Harvard University, graduating with an AB in Economics in 1976. In 1981, she bagged her Ph.D in regional economics and development from the highly rated Massachusetts Institute of Technology (MIT).
Dr. Okonjo-Iweala Biography – Early Career Life
Okonjo-Iweala started out as an intern in World Bank Group. After graduation, she returned to World Bank Group and worked for many years as a development economist. She held the post of Corporate Secretary and Vice President. Following her role as Vice President, she was appointed as Nigeria's Finance Minister under President Olusegun Obasanjo's administration.
Dr. Okonjo-Iweala Biography – Journey To Fame
Ngozi Okonjo- Iweala's impact was felt as the Minister of Finance under President Olusegun Obasanjo's administration as she and her team carried out notable projects including building electronic financial management platform for government.
Afterwards, she was appointed as a Managing Director of World Bank Group. As the Managing Director, she led several World Bank initiatives to assist low-income countries during food and financial crises.
Ngozi Okonjo-Iweala was reappointed as Finance Minister during President Goodluck Jonathan's administration, with expanded portfolio of the coordinating Minister of the Economy.
In 2015, she joined Lazard, a financial advisory and asset management firm. She serves as a Senior Advisor in the organisation. On February 15 2021, she was announced as the next Director-General of the World Trade Organization, therefore making her the first woman and first African to ever lead the organization. The rest as they say is history.
Dr. Okonjo-Iweala Biography – Relationship Life
Now let's take a look into the amazing family of this woman. Her life is not all about work, she also has her beautiful family – husband and children – who are doing greatly in their fields of endeavours too.
Ngozi Okonjo-Iweala is married with four children. Her husband hails from Umuahia, Abia State, and is a neurosurgeon in Washington.
The couple is blessed with children who are smart and intelligent just like them. In an interview which was carried by The Times some years ago, one of their children, Uzodinma, had spoken about how their childhood was. He said that their childhood was very secure and privileged. They grew up in Washington, and attended quite an establishment school. He said that many of their friends' parents were either ambassadors or were in government, and their house was a very happy place, and their parents were strict too.
Dr. Okonjo-Iweala Biography – Ngozi Okonjo-Iweala's Children
Onyinye Iweala.
Onyinye is Ngozi Okonjo-Iweala's only daughter, and is a medical doctor. While talking about what it means to be her mother's daughter during one of her interviews, she had said that it's been amazing.
In the interview with Department of Medicine, Duke University School of Medicine: Medicine News, Faculty Spotlight, in 2015, Onyinye said that what drew her to Internal Medicine is because she loves to think.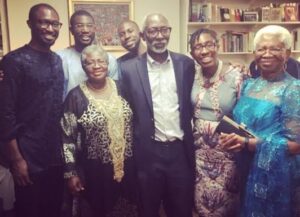 She said that her mother is a typical example of someone who has been able to pursue her dreams, and in the process, creating an impact on the world, and improving the economic conditions of a large number of people.
She said that being with her mother, you had no idea who you would meet next, because there were always great personalities around her – world presidents, film stars, business tycoons, inventors, traditional rulers, music stars, etc. Onyinye is happily married with kids
Uzodinma Iweala.
Uzodinma is a medical doctor and author. He attended Harvard too. While there, he won a handful of awards – the Hoopes Prize and Dorothy Hicks Lee Prize for Outstanding Undergraduate Thesis, 2014, Eager Prize for Best Undergraduate Short Story, 2013, and the Horman Prize for Excellence in Creative Writing, 2013.
He is the author of the critically acclaimed novel "Beasts of No Nation." Many of us are already familiar with that title – the book was adapted into an award-winning movie in 2015, and was mentioned in Rolling Stones, Entertainment Weekly, The Times, The New York Times, and the Time Magazine.
Uchechi Iweala.
He is a medical doctor too, trained in Harvard, and graduated in 2014. He specializes in Orthopaedic Surgery, and works in Washington.
Uchechi is happily married to Chioma Achebe, the granddaughter of the literary icon, Chinua Achebe. Chioma trained at Harvard Law and Business School, and works as a consultant in Washington too.
Okechukwu Iweala.
Just like his siblings, Okechukwu schooled in Harvard too, but he is a very private person. He doesn't expose much information about himself on social media.
Dr. Okonjo-Iweala Biography –  Untold Facts
To wrap up our Ngozi Okonjo-Iweala biography, here are some lesser or unknown facts about the great woman which you help you grasp a complete picture of her.
Religion – Ngozi Okonjo-Iweala is a Christian and upholds her belief in God whom she regards as the source of all she had ever come to possess in life. Her conviction to worship God is so strong that she raised all members of her family in the same Christian faith.
Tattoos – Ngozi Okonjo-Iweala has not inked any tattoo on his body. As a result of her ethnicity and her religious ethics which frowns against inking tattoos on the body, Ngozi Okonjo-Iweala has diligently made up her mind not to violate her moral code of conduct.
Drinking and Smoking – Not much information is known regarding whether Ngozi Okonjo-Iweala drinks or smokes. This is due to the fact that he had not given any interview regarding this aspect of his life.
Fact Check
Thanks for reading our Ngozi Okonjo-Iweala biography. At Naijmobile, we strive for accuracy as our slogan says –nothing but the truth. So if you see something that does not look right in this article, kindly notify us by dropping a comment.