Two Premier League clubs insist for the season to be cancelled completely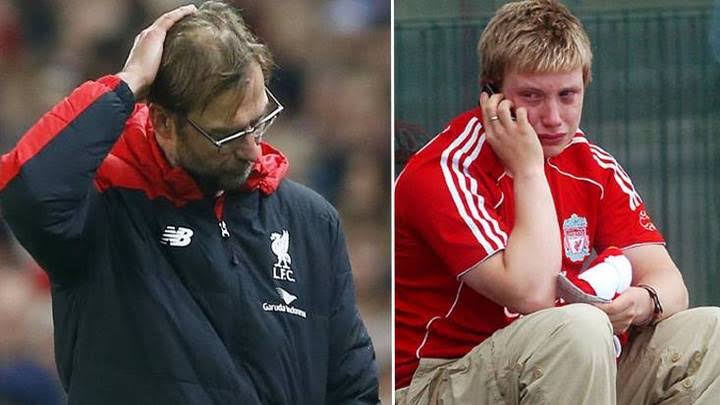 Two London clubs, West Ham and Tottenham have been named as the clubs that insisted for the Premier League season to be 'completely cancelled and rendered null and void.'
The Premier League and EFL officially announced earlier today that domestic fixtures have been suspended until April 3rd due to the coronavirus outbreak.
Prior to the announcement, sport Journalist Martin Lipton tweeted out that a  high amount of clubs were in favour of the league being completed this season.
But he added at the time that two clubs had "asked for cancellation" of the Premier League season.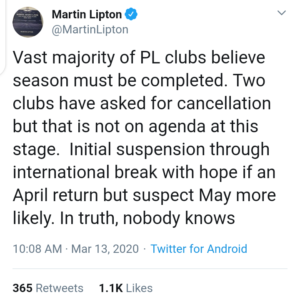 Popular Journalist Ewan MacKenna has since confirmed that the two clubs were Tottenham and West Ham, who are 8th and 16th in the league respectively.
"West Ham and Tottenham want the Premier League season completely cancelled and rendered null and void. Is the right thing for the wrong reason still the right thing?" he tweeted.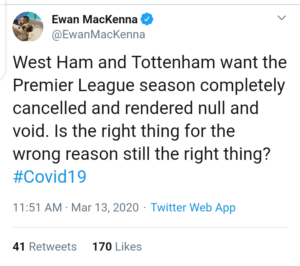 Tags :
Coronavirus
EPL
Football
Premier League