Wizkid Reshaped Afrobeats With 'Made In Lagos' – Grammy Organizers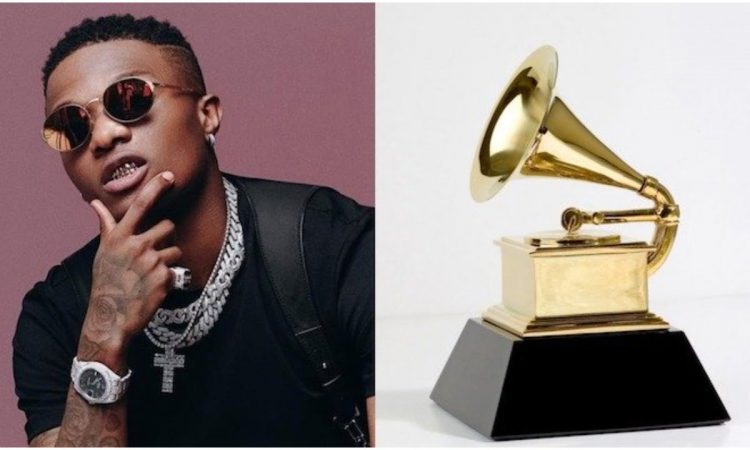 What binds artists as diverse as H.E.R., Burna Boy, Skepta, Ella Mai, Tay Iwar, Projexx, Tems, Damian Marley, and Terri? They all appeared on the breakout album by Wizkid, Made in Lagos.
In years past, it perhaps would have been unlikely for a Nigerian act to be the gravitational center for cross-genre luminaries — from reggae, from R&B, from grime. But these are the 2020s, and Afrobeats is colossal right now. And Wizkid is at the vanguard of this deluge of creative expression.
Read also Grammy Awards 2022: New date, city announced for ceremony
Outside of the music itself, the best part of the Afrobeats explosion is that it virtually never waters down its roots — it exists to elevate the continent that birthed it, and its community of forward-thinking music makers. That's what Wizkid highlighted while promoting his radiant fourth album, 2020's Made in Lagos.
"I'm unapologetically Nigerian, I'm unapologetically Lagosian," he told Vogue. "And when I say I'm here for my people, I mean it."
Thus, Wizkid encapsulated the essence of Made in Lagos, which shook the pop music firmament with tracks like "Smile" and "No Stress." His "Essence" received the royal treatment via a remix with Justin Bieber, and basically took over 2021 summer playlists. But the whole album overflows with pop riches. Featuring the most sumptuous elements of Afrobeats, R&B and Caribbean influences braided into one, Made in Lagos further established Wizkid as a global pop dynamo and helped hasten the rise of Afrobeats worldwide.
The album's ripple effect was keenly felt: At the 2022 GRAMMY Awards, which air Sunday, April 3, Wizkid is nominated in two categories: the newly debuted Best Global Music Performance ("Essence") and Best Global Music Album (Made in Lagos: Deluxe Edition). Several of his fellow nominees in those categories — Angélique Kidjo, Femi Kuti, Burna Boy — are African, which isn't lost on Wizkid.
Read also 2022 GRAMMYs Awards Show: Complete Nominations List
"I'm African. I ride for that. And I live there. I grew up there. That's me," he told Rolling Stonein 2021 in a GRAMMY Preview interview. "If the world can pay attention to one artist from Africa, why can't they pay attention to all? That's the mentality I've got."
As a whole, Made in Lagos was a spectacular success — not only did numerous American outlets deem it one of the best albums of 2021, but it debuted on the Spotify Global Album Chart and went on to shatter African streaming records. The Afrobeats scene continues to grow by the day — giants and emerging stars like Olamide, Davido and Joeboy are roaming the landscape. But really, Afrobeats isn't a competition, or a popularity contest — it's a common purpose.
With Made in Lagos, Wizkid didn't merely ask for a spotlight on him — because of its titanic success, the light shines ever brighter on the place that made him. These days, the tectonic plates of pop music have shifted to elevate Nigeria, rendering the country visible from all directions. Because of this conspicuousness, the global music community can band together to celebrate this national fount of musical brilliance. For that, we can all thank Wizkid.
Source – GRAMMY