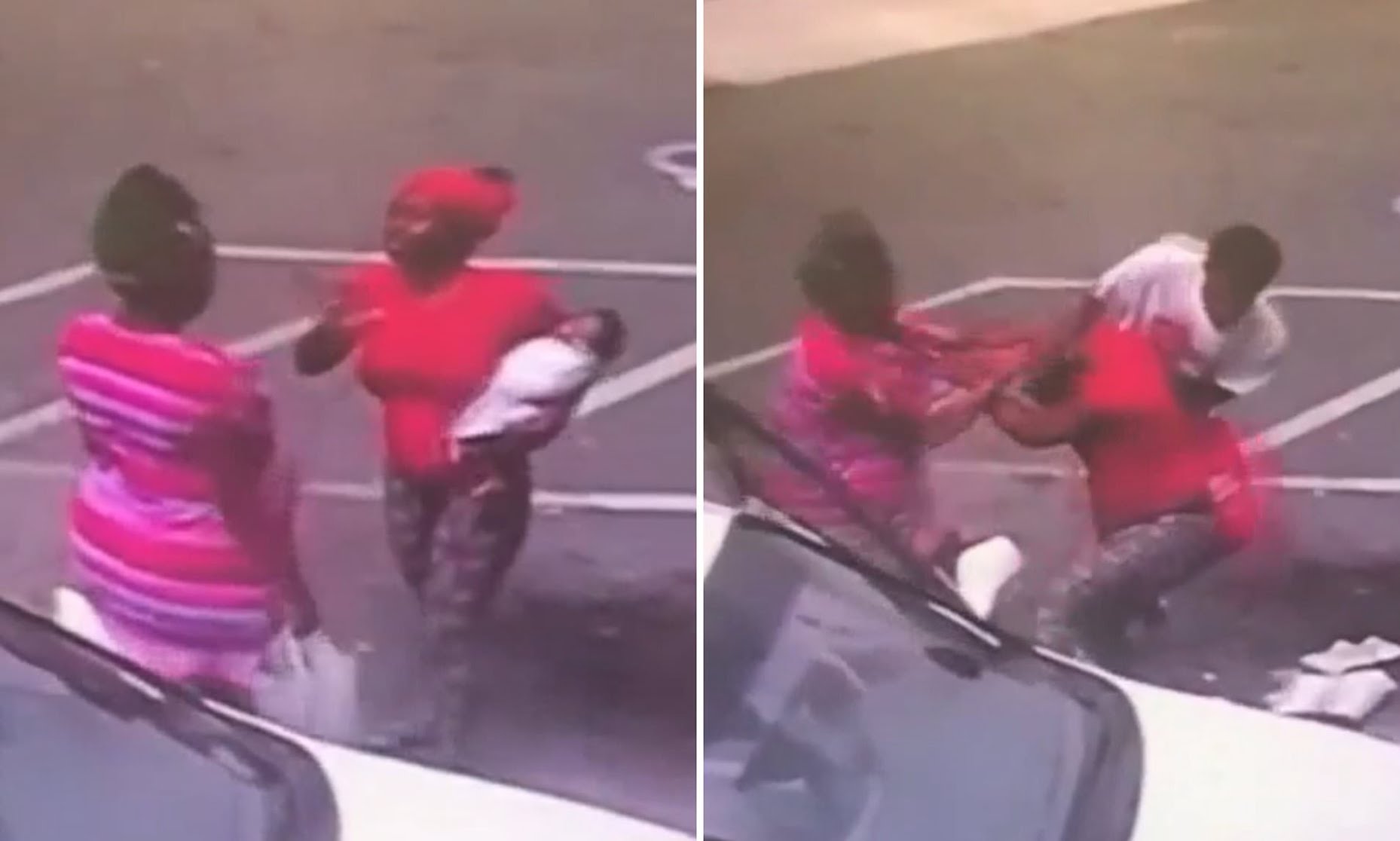 A 26-year-old woman in Georgia  identified as Karen Laushun Harrison has been charged with murder for dropping her 3-mont-baby to fight a lady who slapped her outside a beauty store.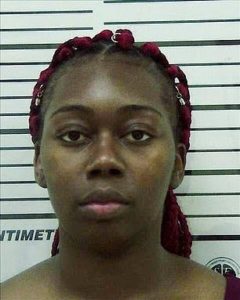 On the 19th of July, Karen got into a fight with an unknown woman outside a beauty store in Moultrie Georgia and dropped her 3-month-old son in a concrete parking lot
The incident was captured on the store's surveillance camera. The footage shows Karen cradling her son in one arm and approaching the other lady.
The unknown lady swing a shopping bag full of goods to hit Karen in the face.
Karen lost her balance and her grip on her baby then fought back dropping him.
As they fought in the parking lot, serval others ran over. A stranger picked up the child from the ground.
Karen waited a day to take the baby to hospital. And when she did, police say she lied about how the baby got injured claiming the child fell and was being nursed by a relative.
The baby died shortly afterwards and  the results of an autopsy is yet to be released.
Police have charged Karen and a family friend with felony murder, first degree cruelty to children, second degree cruelty to children, simple battery and affray.
It remains a mystery what Karen and the other lady were fighting about and if they were known to each other
According to Georgia police department, the case is still under investigation.
Tags :
Georgia
murder