Xiamen Air Flight Attendant Falls from Plane while Preparing Food for Passengers.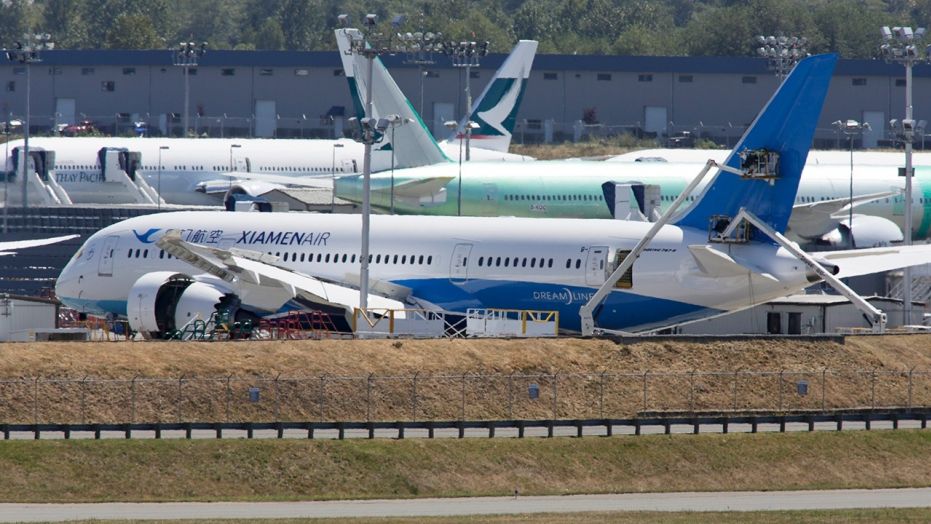 In what could pass as the "mother of freak accidents", a flight attendant with Chinese airline, Xiamen Air is currently being treated for a broken bone after appearing to fall through a gap between a movable platform and the cabin door.
According to the South China Morning Post, Xiamen Air Flight MF8253 was in the midst of a trip from Fuzhou to Lanzhou, although the incident occurred while the plane was making a brief stop in Zhengzhou to restock. The site added that she was in the process of preparing food when it happened.
In footage uploaded to the social media platform Weibo, the woman, who has not been identified, can be seen slipping out of the cabin door, along with what the Post reports to be a food trolley. She also appears to be hanging by her hands for a moment before ultimately hitting the ground.
Xiamen Air later confirmed that the attendant had undergone surgery after being admitted to the hospital on Friday. Asia One reports that she suffered a broken bone in her chest, and would be in the care of the hospital for about a week.
The airline, along with aviation authorities, are said to be investigating the cause of the incident.
https://www.youtube.com/watch?v=YjAbSJIXLSY&feature=youtu.be
Oddly enough, this is the second time in almost as many weeks that a flight attendant on a Chinese carrier has fallen out of a plane. On Oct. 24, a flight attendant from China Eastern Airlines fell out of a Boeing 737-800 and onto the tarmac at Shenzhen Bao'an International Airport in Guangdong, reportedly while trying to close the cabin door.
Read also; Read Daddy Freeze's thoughts on Amber Rose's Sex Life.
She, too, was rushed to the hospital after suffering several bone fractures and bruises.
Source: FOXNEWS
Tags :
China
Flight attendant
in-flight accident
Xiamen Air