5 Fun Places In Abuja You Can Take Your Kid This Christmas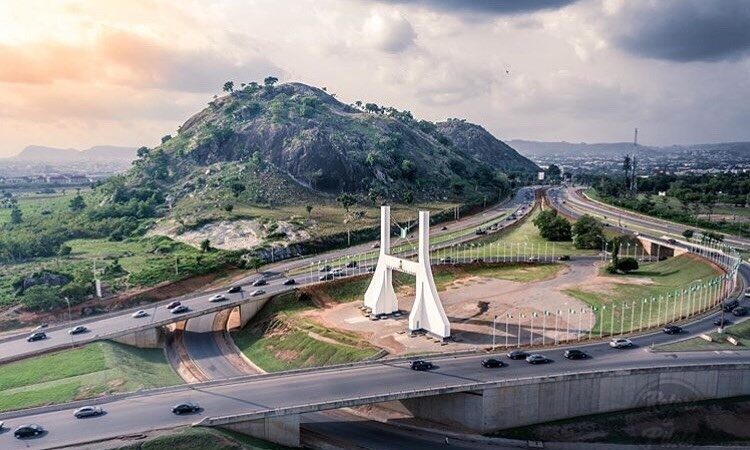 Believe it or not, there are loads of fun places to take your children to in Abuja. That's why we at Naijmobile have come up with a a list of fun places you must experience with your children this Christmas. These places aren't just fabulous but maintain safety protocol against coronavirus.
So whether you live in Abuja or are planning to visit, naijmobile.com have tracked down some amazing places you can have loads of fun with your little ones.
The Millennium Park is the largest public park of Abuja, the capital of Nigeria and is located in the Maitama district of the city.
The Millennium Park was Commissioned in 2004 by Her Royal Highness, Queen Elizabeth II of England. This Park is located in the Maitama district of the city and it's the largest public park in Abuja. The park features a beautifully structured walk way and play things for kids. Millennium park is also suitable for picnics with friends.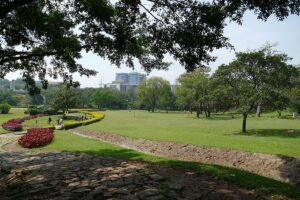 One side on the Park is dedicated to uncontaminated nature. In a system of terraces at different levels are located Nigeria's mountain vegetation, Savanna, Deciduous forest, Rainforest and brushwood as well as greenhouses for butterflies and tropical birds.
The other side, corresponding to the main entrance from road, is dedicated to the scientific knowledge of the natural environment. This part of the Park has a very traditional and rigid Italian Style Garden Layout. Entering the Park, a rectilinear path completely paved with Roman white travertine brings the public into its green areas. A series of fountains run alongside this white mark refreshing the public during the hottest days. This path visually links the enormous Cotton Tree, a holy tree of Abuja situated on one side of the Millennium Park, with the Aso Rock, the holy Rock of Abuja. The path layout is based on a trident geometry separated by huge polygonal pools. The roads are crossed by a series of multicoloured bushes going from yellow to red with a very particular wave-like course.
2. Silverbird Cinemas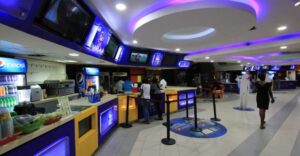 Silverbird Cinemas is located at Plot 1161, Memorial Drive, By Musa Yar'adua Center, Central Business District. This place is not just a cinema but an entertainment center. It has restaurants, arcade, and a host of shops where you can get things
yourself and your kids.
3. National Children's Park and Zoo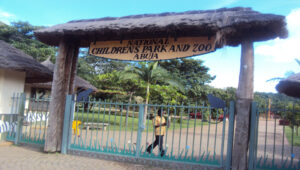 If your kids love nature and animals, the National Children's Park and Zoo should be your destination. With amazing animals and a large playground, this is certainly the place you and your kids need to be this Christmas. The National Children's park and zoo is located at Off The Central Business District By Asokoro, after The Milenium Park, Abuja.
4. The Trukadero place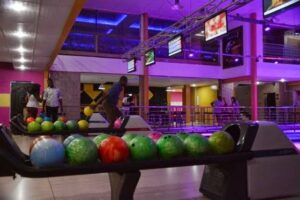 The Trukadero place is situated at 131B Ademola Adetokunbo crescent, Wuse II, Abuja. This place is your one-stop for unlimited fun. It features games like bowling, billiards, and other fun games. If you are not in the mood to play games, it also an amusement park as well as a top-notch restaurant.
Central Park is located at Plot 174 Kur Muhammed Avenue Adjacent Kebbi Hotel, Center Area Abuja. This place has a perfect outdoor spot for solitary relaxation or spending quality time with your kids. There is also a recreational park for children and adults.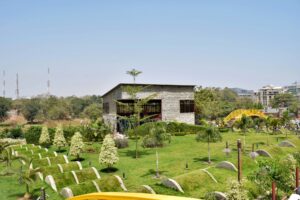 Central Park Abuja is your ultimate one-stop recreational park located in the heart of Abuja. Our green scenes intertwined with thrilling activities, make it the perfect place to build memories to last a lifetime. From our 500m Go-Kart race track to our playground, there's an activity for everyone! Our park is the place you want to be when you think of spending quality time with friends and family.
With these places, you and your kids Christmas in Abuja will not boring!