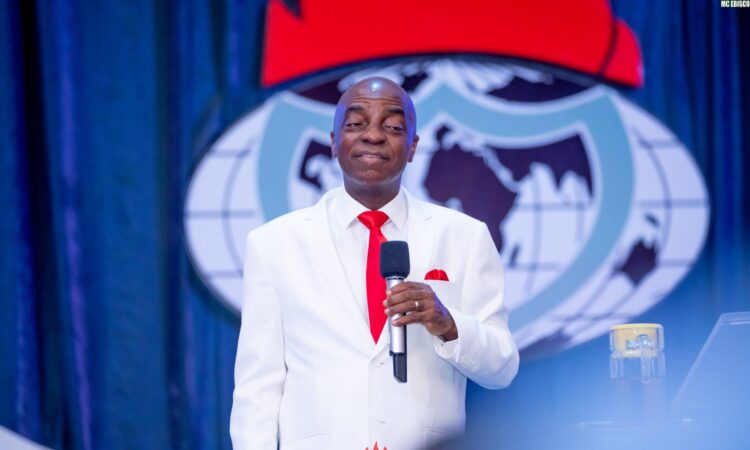 Shiloh, the annual gathering of the Winners family holds Today,  8th  to 13th of December. NaijMobile brings you everything you need to know about Shiloh 2020.
Shiloh- How it all begin
In the Bible , Shiloh was the major Israelite worship center before Solomon's temple was built in Jerusalem. Shiloh was chosen as the worship center of Israel after the conquest of Canaan.
References are made to Shiloh in the Books of Joshua, Judges, 1 Samuel, 1 King, Psalms, and Jeremiah. According to Judges 21:19, the Shiloh of old is situated north of Bethel, east of the Bethel–Shechem highway, and south of Lebonah in the hill-country of Ephraim.
Shiloh has been synonymous with miracles; from Joshua leading the Children of Israel to victory after worshipping God at Shiloh, to God using his prophet Eli to open the barren womb of one of Elkanah's wife Hannah, who later conceived and bore the Prophet Samuel.
Living Faith Church Shiloh
The modern-day Shiloh which is an annual gathering of Christian faithful of the Living Faith Church Worldwide at the church's international headquarters in Canaan land, Ota, is a mandate from the book of Joshua 18:1
And the whole congregation of the children of Israel assembled together at Shiloh and set up the tabernacle of the congregation there. And the land was subdued before them.
The annual gathering 'Shiloh' ushers the visitation of God to his people, just as in the days of old when God visited his people and granted them diverse miracles, signs and wonders when they worshipped him at Shiloh.
Over the years, those who worship God in the present day Shiloh have shared diverse testimonies, including healings from illnesses such as HIV, cancer, glaucoma, diabetes, asthma, spinal cord injury, pneumonia, deliverance from; spiritual attacks, death, miracle; marriages, jobs, babies, freedom from; poverty, addictions, etc. Which God performs through His prophet Bishop David O. Oyedepo and other highly anointed men of God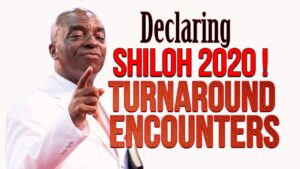 Shiloh is attended by millions of people all over the world  at Canaanland and hooked up via satellite broadcast and live stream.
Shiloh 2020 Theme
The theme for Shiloh 2020 is Turnaround Encounter.
Shiloh 2020 Venue & Dates
Shiloh 2020 is scheduled to hold from Tuesday 8th – Sunday 13th December 2020 at Faith Tabernacle, Canaanland, Ota – Living Faith Church Worldwide, A.k.A Winners Chapel International world headquarters.
How to watch Shiloh 2020
Just like in the previous years, Shiloh 2019 live stream will be made available to audiences from across the globe.
You can join live at Canaanland Ota, Lagos