List of Top 10 Richest Nollywood Actress 2020 (Net Worth, Early life and Career)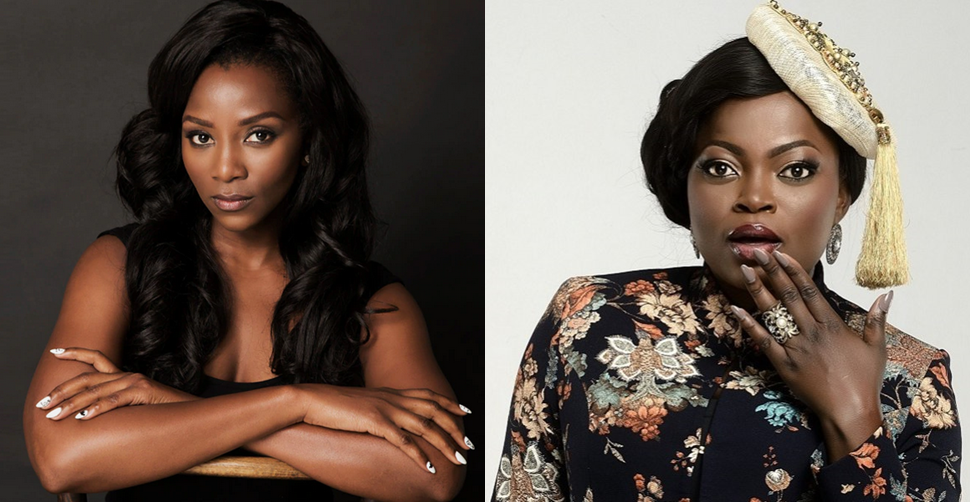 Richest Nollywood Actress 2020 – Below naijmobile.com present you with an important demanded list of the richest Nollywood actress 2020 and their net worth.
With the increasing global success and globalization of the Nigerian Movie industry, the past two decades have seen Nigerian actresses and movies feature on Netflix. Here are the top 10 richest Nollywood actresses in 2020.
Richest Nollywood Actress
10. Chioma Chukwuka
Chioma Chukwuka (born 12 March 1980, also credited as Chioma Chukwuka Akpotha or Chioma Akpotha) is a Nigerian actress and movie producer. In 2007 she won the Africa Movie Academy Award for "Best Actress in a leading role", and the Afro Hollywood award for best actress in a lead role in 2010

Early life
Akpotha was born in Lagos State, and hails from Oraifite, Ekwusigo Local Government Area, Anambra State, Nigeria. She completed her primary education at Onward Nursery and Primary School in Lagos State, and then proceeded to Federal Government Girls College in Onitsha, Anambra State for her secondary education. She then headed to Lagos State University, where she studied Banking and Finance.
Career
Chukwuka's acting career began with her debut in the movie "The Apple" in 2000. She also acted in the film The Handkerchief in 2000. In 2007 she received the "Best Actress in a Lead Role" award at the African Movie Academy Awards for the movie Sins of the Flesh. With 20 years of experience, she has starred in more than 350 Nollywood movies, produced 6 movies, and has many awards to her credit. As a filmmaker, Chioma has produced/co-produced over 8 movies including the award-nominated blockbuster On Bended Knees. She is also a public speaker and mentor. She launched a capacity-building platform in January 2019, Masterclass With Chioma (masterclasschioma.com) where young talents are taught by experienced actors, screenwriters, filmmakers, and other industry professionals on what it takes to make it in film, TV, and theatre.
Chioma Chukwuka is one of the most respected Nollywood Actresses. Whenever she's on the news, it must be for something good. The actress has a net worth of N300 million.
9. Uche Jumbo
Uche Jombo Rodriguez (born December 28, 1979), is a Nigerian actress, screenwriter, and film producer.
Early life
Uche Jombo born on December 28, 1979 was born in Abiriba, Abia State, Nigeria. She is a graduate of Mathematics and Statistics from the University of Calabar, and Computer Programming from the Federal University of Technology Minna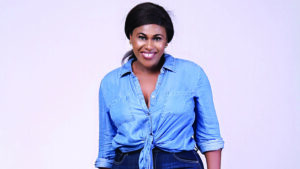 Career
Jombo ventured into the Nigerian movie industry in 1999 in the movie Visa to Hell. As a screenwriter, she has written and co-written several movies some of which include: The Celebrity, Games Men Play, Girls in the Hood & A Time to Love. Jombo went on to produce films such as Nollywood Hustlers, Holding Hope, and her work Damage which deals with the issue of domestic violence. Jombo is an ambassador for Globacom.
Over 200 Nollywood film(s) acting credit to her name, sometimes credited as Uche Jumbo. Her 20 screenplay credits of Nollywood classics include Games Men Play, Lies Men Tell, Holding Hope, A Mother's Fight, Unconditional, A Time to Love, Be My Wife, and Celebrity.
In 2008 she started executive production of her own films through her Uche Jombo studios production company. In 2012, she married Kenny Rodriguez and proceeded to directing in 2015 after the birth of her son Matthew. Her directing credits include Lost in Us, How I Saved My Marriage, and the nollywood box office true-life drama Heaven on My Mind
Uche Jumbo's estimated net worth is N340 million, placing her among the list of the richest Nollywood actresses in 2020.
8. Ini Edo
Ini Edo (born 23 April 1982) is a Nigerian actress. She began her film career in 2000, and has featured in more than 100 movies since her debut. In 2013, she was a judge for the Miss Black Africa UK Pageant. In 2014, Ms. Edo was appointed by the United Nations as a United Nations Habitat Youth Envoy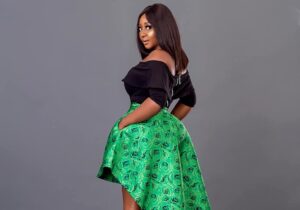 Early life
Ini Edo is an Ibibio from Akwa Ibom state in the south-south part of Nigeria, not far from Calabar. Her mother was a teacher, and her father a church elder. She had a strict upbringing, the second of four children, three girls, one boy. She attended Cornelius Connely College in Uyo. She graduated from the University of Uyo where she got a Diploma in Theatre Arts. She also completed her bachelor's degree program at the University of Calabar where she studied English. In 2014 she got a scholarship to study law at the National Open University of Nigeria.
Career
Her acting career started in 2003 with her debut in Thick Madam. She was discovered by a producer at the audition she attended. Her breakthrough came in 2004 when she acted in World Apart. She has appeared in over 100 films; she is one of the most successful actresses in Nigeria.
Ini Edo began her film career in 2000, and has featured in more than 100 movies since her debut. She holds a net worth of N400 million
7. Destiny Etiko
Destiny Etiko (born August 12, 1989) is a Nigerian actress. She is most known for her 2014 role as Ekemma in the movie Idemili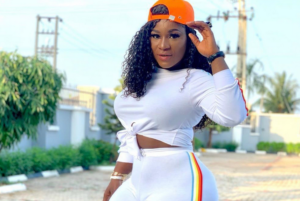 Early life
Etiko was born in Udi, a village located precisely in Enugu state, a southeastern geographical area of Nigeria occupied predominantly by the igbo people of Nigeria. Etiko received both her primary and secondary school education in Enugu State where she obtained her First School Leaving Certificate and the West African Senior School Certificate. Etiko in bid to obtain a university degree relocated to Anambra state then applied to study Theater Arts In Nnamdi Azikiwe University located in Awka. Etiko was accepted and granted admission and eventually graduate with a degree in Theater Arts.
Career
Etiko described in an interview with Vanguard, a Nigerian print media, that after registering with the Actors Guild of Nigeria she ventured into the Nigerian movie industry commonly known as Nollywood in 2011 and described her experience than as a difficult one because she had to combine her acting career with her school recruitments as she was still a student at the time. Etiko's career received prominence after she featured in a movie titled Idemili which was produced in 2012 by Ernest Obi but was not released until 2014. Her role in the movie earned her a City People Entertainment Awards nomination. Before her role in the movie titled Idemili, Etiko had appeared in other movies although she did not receive prominent roles in them.
Destiny Etiko is, without doubt, one of the hottest actresses in Nollywood. She attracts a lot of fans from all over Nigeria and Africa. Destiny Etiko has a net worth of N450 million
Read also Check out Top 10 Scariest Movies Ever
6. Rita Dominic
Rita Uchenna Nkem Dominic Nwaturuocha (born 12 July 1975) is a Nigerian actress. In 2012 she won the Africa Movie Academy Award for Best Actress in a Leading Role.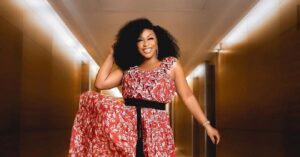 Early life
Rita Dominic is a member of the Royal Nwaturuocha family of Aboh Mbaise local government area in Imo State. She is the youngest of four children. Her late parents were health care professionals, her father was a medical doctor and mother a nursing officer. Dominic attended the prestigious Federal Government College Ikot Ekpene, Akwa Ibom State, Nigeria, before heading to the University of Port Harcourt, where she graduated with a BA (Honours) Degree in Theatre Arts in 1999.
Career
Dominic started performing as a child, appearing in school plays and children's television shows in Imo State. In 1998 she starred in her first movie, A Time to Kill. She won the City People Awards in 2004 as the Most Outstanding Actress. She has starred in over 100 Nollywood productions
The veteran Rita Dominic is the 5th richest actress in Nigeria with a resounding net worth of ₦550 million.
5. Regina Daniels
Regina Daniels (born October 10, 2000) is a Nigerian actress and film producer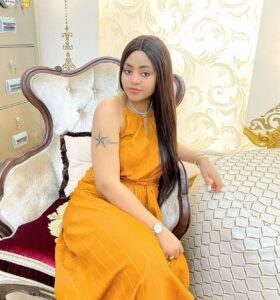 Early life
Daniels attended Hollywood International School and in 2018, Daniels proceeded to study Mass Communication at Igbinedion University
Career
She started movie making at the age of seven; her mother (Rita Daniels) is an actress. She got support from her mother and her siblings. Her first movie was Marriage of Sorrow which earned her 10,000 Nigerian Naira. She featured in a Nollywood movie titled "Miracle Child" in 2010.
In January 2019 Daniels was appointed Atiku Abubakar's Youth Campaign Coordinator. In February 2020 she launched a magazine named after her at a hotel in Abuja
Just in her early twenties, Regina Daniels has, however, grown to become of the sensational actresses in Nigeria, and with her marriage to Popular billionaire, Ned Nwoko. Regina Daniels has a net worth of ₦600 million.
4. Omotola Jalade Ekeinde
Omotola Jalade Ekeinde MFR  (born Omotola Jalade, 7 February 1978) is a Nigerian actress, singer, philanthropist, and former model. Since her Nollywood film debut in 1995; the leading actress has appeared in 300 films, selling millions of video copies. After receiving numerous high-profile awards, launching a music career, and amassing an enviable fan base, the press has revered the Screen Nation "Best Actress" as the "African Magic". She is the first African celebrity to receive over 1 million likes on her Facebook page. She currently has a total of 3 million followers on Facebook

Early life
Omotola, who is of Ondo descent, was born in Lagos State. She grew up in a family of five: her parents and two younger brothers; Tayo and Bolaji Jalade. Her mother, Oluwatoyin Jalade née Amori Oguntade, worked at J.T Chanrai Nigeria, and her father, Oluwashola Jalade, worked at the YMCA and the Lagos Country Club. Omotola's original ambition was to work in business management, while awaiting her results from university, she began modelling to earn a living. Omotola attended Chrisland School, Opebi (1981–1987), Oxford Children School (1987), Santos Layout, and Command Secondary Schoo,l Kaduna (1988–1993). She had a brief stint at Obafemi Awolowo University and completed her studies at Yaba College of Technology (1996–2004), where she studied Estate Management
Career
Omotola was introduced to acting by accompanying a friend to an audition. Her first acting role was in the 1995 movie Venom of Justice, directed by Reginald Ebere. Reginald has been cited as launching Omotola's career. She was given the lead role in the movie, which set the stage for a flourishing career in the Nollywood film industry. Omotola got her first big role in the critically acclaimed film Mortal Inheritance (1995). In the movie, she played a sickle-cell patient who fought for her life despite the odds of survival. Omotola's character overcame the disease and she had a baby. The film is regarded as one of Nigeria's best movies ever made. Since then, she has starred in several blockbuster movies, including Games Women Play, Blood Sisters, All My Life, Last Wedding, My Story, The Woman in Me, and a host of others.
After a career-defining role in Mortal Inheritance, Omotola's portrayal won her "Best Actress in an English Speaking Movie" and "Best Actress Overall" at the (1997) Movie Awards. She was the youngest Actress in Nigeria at that time to achieve this feat.
In the late 1990s and early 2000s, the increasingly known actress starred in several sequel films, including Lost Kingdom II, Kosorogun II, and Blood Sister II, leading to a grand achiever award on behalf of the Global Excellence Recognition Awards in the year (2004). By the mid year (2000), Omotola had catapulted into " A" list status. She was awarded best Actress in a supporting role during the African Movie Academy Awards in (2005).
After shooting roughly three hundred (300) video movies, Omotola received her first cinematic movie role in the year( 2010) film "Ije". This film was shot at locations in Jos and the United States."Ije" was the highest grossing Nollywood film at the time – A feat later broken by Phone Swap (2012). In (2012), she starred in the Nollywood blockbuster thriller,: Last Flight to Abuja which beat Nollywood blockbusters like :Spiderman, Think like a Man, Ice Age, The Avengers, and Madagascar to become the 2nd highest-grossing movie in West African cinemas in( 2012).
Omotola has gone on to win over forty (40) domestic and international awards. She is considered Africa's biggest box office actress.
In (2015), Omotola celebrated her 20th anniversary in the entertainment industry. She has appeared in about two hundred (200) movies. In June (2018), Omotola alongside Femi Odugbemi, received invitations to join the Oscars in the year (2018) voting members.
In June (2018), Omotola alongside Femi Odugbemi, received invitations to join the Oscars in the year (2018) voting members.
Considered as one of the queens of the Nollywood industry, Omotola has a net worth of ₦650 million.
3. Mercy Johnson Okojie
Mercy Johnson Okojie (born 28 August 1984) is a Nigerian actress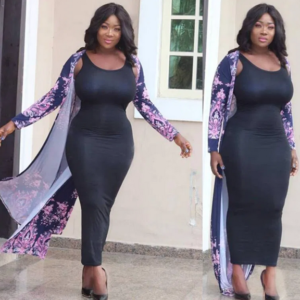 Early life
Mercy Johnson-Okojie hails from Okene in Kogi State. Born in Lagos to a former naval officer, Mr Daniel Johnson and Mrs Elizabeth Johnson, she is the fourth child in a family of seven. She started her primary education in Calabar. Her father, being a naval officer, was later transferred to Lagos State where she continued her education at a Nigerian Navy Primary School. She went to a Rivers State Secondary School for her secondary education in addition to the Nigerian Navy Secondary School in Port Harcourt, Rivers State
Career
Right after her secondary education, she auditioned for a role in The Maid and subsequently acted in other movies such as Hustlers, Baby Oku in America, War in the Palace. In 2009, she won an award for Best Supporting Actress at the 2009 African Movie Award ceremony, and Best Actress award at the 2013 Africa Magic Viewers Choice Awards for her role in the comedy movie Dumebi the Dirty Girl. In December 2011, she was listed as Google's most searched Nigerian celebrity, a position she also held in 2012. She is the senior special assistant (SSA) to the Kogi state governor on entertainment, arts, and culture. This post took effect from 1 April 2017.
She made her debut as a film producer with The Legend of Inikpi
Mercy Johnson has a reported net worth of about ₦700 million. It is not surprising at all considering the number of movies she has featured in.
2. Funke Akindele
Akindele-Bello Olufunke Ayotunde (popularly known as Funke Akindele /Jenifa) is a Nigerian actress and producer. Funke starred in the sitcom I Need to Know from 1998 to 2002, and in 2009 she won the Africa Movie Academy Award for Best Actress in a Leading Role. She plays the lead character in the show Jenifa's Diary, for which she was named Best Actress in a Comedy at the 2016 Africa Magic Viewers Choice Awards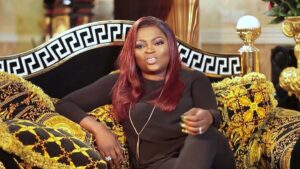 Early life
Akindele was born on August 24, 1977, in Ikorodu, Lagos State, Nigeria. Funke is the second of three children (two girls and one boy). Akindele's mother is a Medical Doctor while her father is a retired School Principal. Funke obtained an Ordinary National Diploma (OND) in Mass Communication from the former Ogun State Polytechnic, now Moshood Abiola Polytechnic,
Career
Akindele came into the limelight after starring in popular United Nations Population Fund (UNFPA)-sponsored sitcom I Need to Know, which ran from 1998 to 2002. Funke played Bisi, a curious but highly intelligent secondary school student. Funke Akindele's big break came in 2008 when she appeared in the movie Jenifa
In January 2018, there was a controversy when it was reported that Akindele would get her Hollywood debut in Marvel's Avengers: Infinity War as she was listed as a member of the cast on IMDb. Mainstream Nigerian press reported that she was set to star in Infinity War as the guard Dora Milaje, citing IMDb. Some weeks later her name was replaced with that of fellow Nigerian actress Genevieve Nnaji, with Akindele's upload shown to have been a hack. In February 2018, it was reported that Senate President and Chairman of the National Assembly, Dr Bukola Saraki has advised Marvel Studios to feature Akindele in Infinity War.
She made her directorial debut in 2019 political drama film Your Excellency
Jenifa as she fondly called is one of the most versatile actress in Nigeria. She has a net worth of N1.2 billion.
1. Genevieve Nnaji
Genevieve Nnaji (born 3 May 1979) is a Nigerian actress, producer, and director. She won the Africa Movie Academy Award for Best Actress in a Leading Role in 2005, making her the first actor to win the award. In 2011, she was honoured as a Member of the Order of the Federal Republic by the Nigerian government for her contribution to Nollywood. Her directorial debut movie, Lionheart, is the first Netflix Original from Nigeria, and first Nigerian submission for the Oscars. The movie was disqualified for having most of the dialogue in English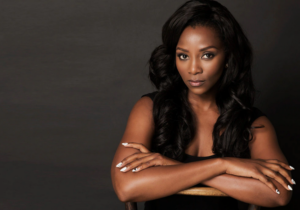 Early life
Nnaji was born in Mbaise, Imo State, Nigeria, and grew up in Lagos. The fourth of eight children, she was raised in a middle-class family; her father worked as an engineer and her mother as a nursery school teacher. She attended Methodist Girls College (Yaba, Lagos), before transferring to the University of Lagos, where she graduated with a bachelor's degree in creative arts. While at the university, she began auditioning for acting jobs in Nollywood
Career
Nnaji started her acting career as a child actor in the then-popular television soap opera Ripples at the age of 8. In 1998, at the age of 19, she was introduced into the growing Nigerian film industry with the movie Most Wanted. Her subsequent movies include Last Party, Mark of the Beast, and Ijele. In 2010, she starred in the award-winning film Ijé: The Journey. She has starred in over 200 Nollywood movies.
In 2004, Nnaji signed a recording contract with EKB Records, a Ghanaian record label, and released her debut album One Logologo Line. It is a mix of R&B, Hip-Hop, and Urban music. In 2004, Genevieve Nnaji was with the most votes after contending with other celebrities for the search for the face of Lux in 2004.
In 2005, she won the Africa Movie Academy Award (AMAA) for Best Actress in a Leading Role, becoming the first actor to win the award.
As of 2009, Nnaji was one of the best-paid female actors in Nollywood. Due to her contributions to the Nigerian movie industry, she became the first actor to be awarded Best Actress at the 2001 City Peoples Awards, the award ceremony that previously had only recognized politicians and business conglomerates. She was also the first actor to be awarded as Best Actress by the Censors Board of Nigeria in 2003. In 2009, she was referred to as the Julia Roberts of Africa by Oprah Winfrey.
In November 2015, Nnaji produced her first movie called Road to Yesterday, later winning Best Movie Overall-West Africa at the 2016 Africa Magic Viewers Choice Awards.
In January 2018, it was reported that Genevieve would be replacing Funke Akindele as a member of the Dora Milaje in Marvel's Avengers: Infinity War. This was later debunked as an internet prank and the actor did not appear in the movie.
On 7 September 2018, her directorial debut Lionheart was acquired by online streaming service Netflix, making it the first Netflix original film from Nigeria. The movie had its world premiere at the 2018 Toronto International Film Festival, alongside Farming, the Adewale Akinnuoye-Agbaje's autobiographical directorial debut where she starred in alongside Kate Beckinsale, Damson Idris, and Gugu Mbatha-Raw.
Genevieve Nnaji is a very strong girl and women activist. She advocates for Nigerian girls to be able to have a say in who they choose to marry. She is against early marriages for the girl child. She is strongly against abuse of women in society. Genevieve says she is a strong advocate for social justice. Further, Genevieve Nnaji is a strong feminist. She states her type of feminism is the woman who has the right to make her own choices and do whatever she feels like
The delectable Genevieve Nnaji is the richest Actress in Nollywood with a net worth of ₦ 2 billion. Aside from movies, she also owns some other businesses.