5 Nigerian pastors who were arrested for alleged drug trafficking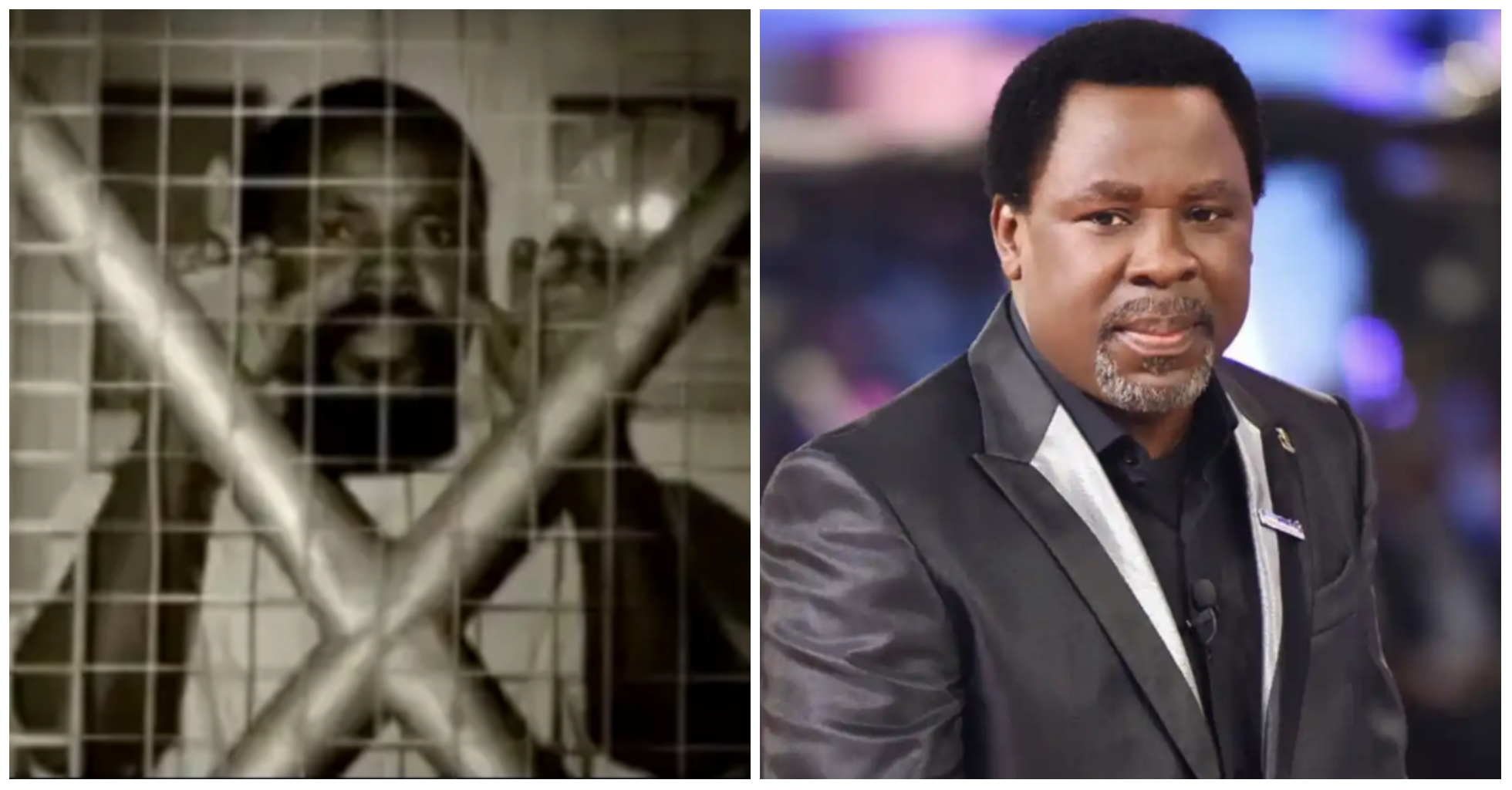 Nobody is above scandals, not even tongue speaking, fiery pastors. Many Nigerian pastors have been involved in one scandal or the other.
Here is a list consisting of Nigerian Pastors who have been involved in drug scandal. Although not all of the pastors accused of drug trafficking were truly guilty:
1. Prophet Isaac Amata
In 2018, Zambian authorities arrested a Nigerian cleric, Pastor Isaac Amata for allegedly trafficking 26.29 kilogram of ephedrine, a medication and stimulant drug.
According to Premium Times, he was arrested by anti-drug officers upon arrival at the Kenneth Kaunda International Airport in Lusaka, Zambia.
In the year 2017, the pastor made a prophecy about the Zambian U-20 team . He claimed God showed him they would win the world cup, but were eventually eliminated after a 3-2 loss to Italy at the quarter finals.
2. Pastor Daniel Lanre Akintola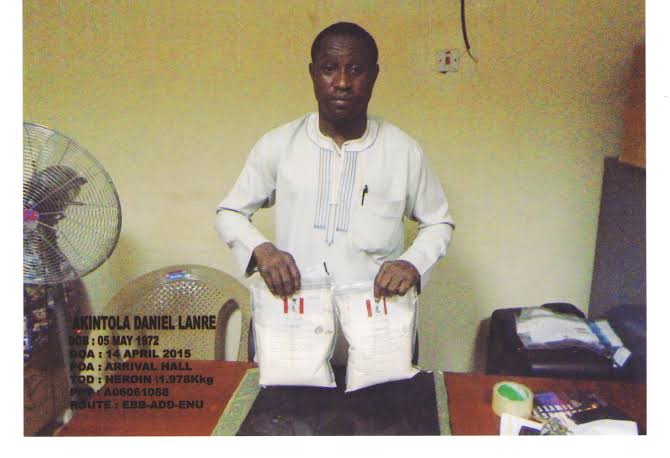 In 2015 Operatives of the National Drug Law Enforcement Agency (NDLEA) arrested a Lagos-based pastor, Daniel Lanre Akintola, for being in possession of hard drug which tested positive for heroine.
Pastor Akintola was found with the 1.978kg of heroin concealed in a false bottom of his luggage, after he had disembarked from a flight, at the Akanu Ibiam International Airport (AIIA), Enugu.
"I am a pastor with the Gospel Faith Mission International, Olayemi Assembly, Ipaja, Lagos. I attended a ministers' conference in Uganda. This bag containing heroin is my bag, but I am a pastor and not a drug trafficker," he said.
When asked to prove if he truly attended the minsters' conference in Uganda as claimed by him, he couldn't prove it.
3. Pastor Cukwudi Okechukwu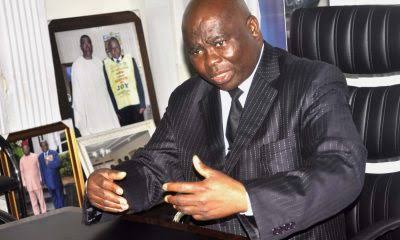 In November 2015, a Nigerian pastor, one Mr Chukwudi Okechukwu, who preaches in Tanzania, under the umbrella of the Lord Chosen Church of Nigeria, reportedly bagged a 30-year jail term after being convicted of smuggling cocaine worth 3.1 billion Tanzanian shillings.
According to reports, Okechukwu, who Anti-narcotics police allegedly believe is one of the top members of a drug syndicate operating in Tanzania, Nigeria and South Africa, was jailed alongside a South African, one Stan Hycent and Pakistani Shoaib Mohammad Ayazi over the same offence.
He and his three accomplices were reportedly hiding in a mansion in Dar es Salaam's Kuduchi Mtongani suburbs when the police allegedly surrounded the house and arrested them.
4. Prophet Michael Raji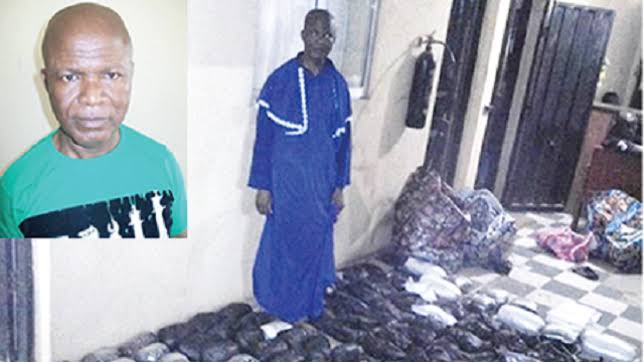 In February 2015, Officials of the National Drug Law Enforcement Agency (NDLEA apprehended the resident pastor of the Eternal Sacred Order of Cherubim and Seraphim at Agodo-Egbe, Ikotun Lagos, over unlawful attempt to export of 174 kilogrammes of narcotic drugs to South Africa.
NDLEA said the suspect, Prophet Michael Raji was arrested following the interception of the drug at the cargo section of the Murtala Muhammed International Airport (MMIA) during pre-shipment examination.
"Preliminary investigation has indicated that the 60 year old suspect Michael Raji is a suspected top member of a drug syndicate operating in Nigeria, Ghana and South Africa," NDLEA said.
The pastor had three international passports bearing his photographs.
"One of the passports bears the name Michael Raji while the other two bear the name Kadigun Fatah Ola. It was equally discovered that the church premises where he ministers also serves as a warehouse for narcotics," NDLEA said.
5. Prophet TB Joshua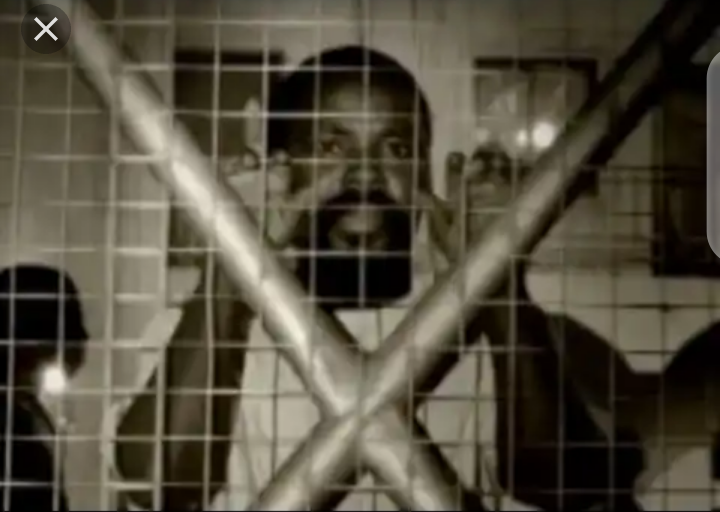 In 1996, a battalion of fierce-looking soldiers came into the Synagogue Church of All Nations to arrest TB Joshua on account of a petition from his adversaries accusing me of dealing in drugs – something the man of God knew nothing about. And you all know the penalty such drug related offences attracted at that time – I mean, during the military era – capital punishment or at best, life in jail. TB Joshua was incarcerated for 13 days before he was released.
Read Also: Top 7 respected Nigerian pastors and their beautiful wives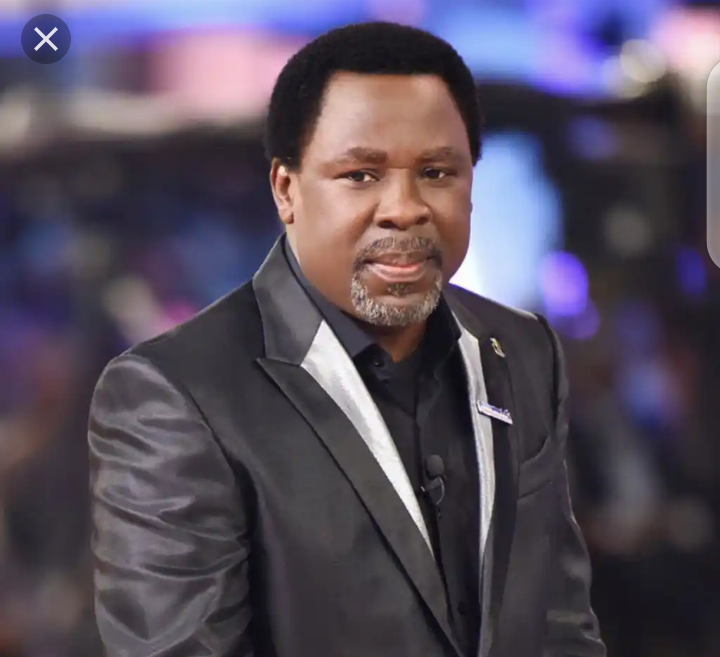 Few months later, The police, Yusuf Hassan who arrested Prophet T.B. Joshua made a chilling confession about the operation that saw the Synagogue, Church of All Nations leader spending weeks behind bars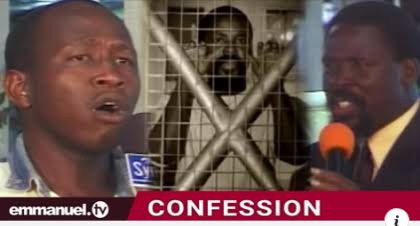 Hassan, who hails from Adamawa State, said he worked with the National Drug Law Enforcement Agency (NDLEA) when an informant tipped them off that Joshua was dealing drugs within his church premises.
Storming The Synagogue, Church of All Nations (SCOAN) in Lagos with 18 'armed' officers and six soldiers, Yusuf recounted how the cleric was arrested and subsequently incarcerated for 13 days.
"On our way to the office, we asked him that – if he was a man of God, let him disappear," Hassan reminisced, describing how the operatives all taunted the cleric en route to prison.
"Our officers destroyed a lot of things while searching for drugs – but we couldn't find anything. On the thirteenth day he was released because nothing incriminating was found on him or with him," Yusuf continued.
However, after Joshua's innocence was established, Hassan revealed that calamity befell all involved in the operation.
"Among the officers that came to arrest TB Joshua, three of them are no longer alive. All 18 officers, except for myself, have been dismissed," he revealed.
Yusuf himself said he was 'on suspension'after a court-case landed him in prison for ten months.
"I want God to deliver me from the participation I took in this arrest," he concluded.
---
Need more scandals about Nigerian pastors?  Read this: Check out 6 Popular Nigerian Pastors Who Lied Using God's Name
Thanks for reading, Naijmobile.com
---
We urge you not to republish a part or whole of this content elsewhere without giving credit to Naijmobile which must contain a backlink. No tiff our contents o. We report to Google and we always win. 
Tags :
Nigerian pastors