See Nigerians Who Got a Tattoo of Their Fave Nigerian Celebrities
Celebrities Tattoo-  How far would you go to show your devotion to your favorite celebrity? A standard fan might have their favorite musician's albums, or all their favorite actor's films, and a few posters on the wall. For a sporting icon, you might have a jersey with their name on the back.
Read Also: Are you a real Nigerian Chelsea fan? Join Chelsea Nigeria supporters club now!
A really big fan might go that little bit further. For them, it's all about meeting their hero. Big fans might have autographs in a frame, along with a picture of them actually meeting their hero in person. They'll travel miles to go and meet their icons in the flesh.
Then, there's the super fans. Owning all the gear and having all the pictures isn't enough. For them, the ultimate display of how much they truly love their hero is to get their face inked onto their skin, creating a connection that lasts forever. Here are some Nigerians with celebrity tattoos!
Naira Marley
That face may be a little scary, but she is a true Marlian!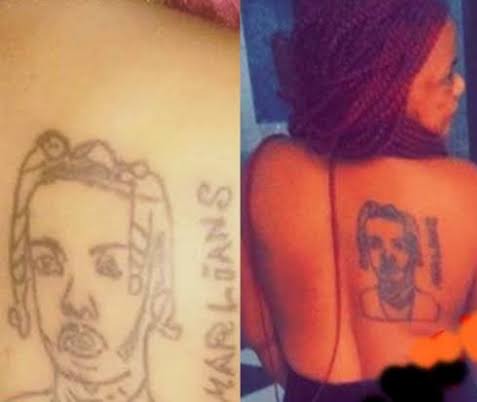 Naira Marley
Any Marlians would love this Naira Marley tattoo. Actually, we wouldn't be surprised if Naira Marley rewarded this guy for going this far.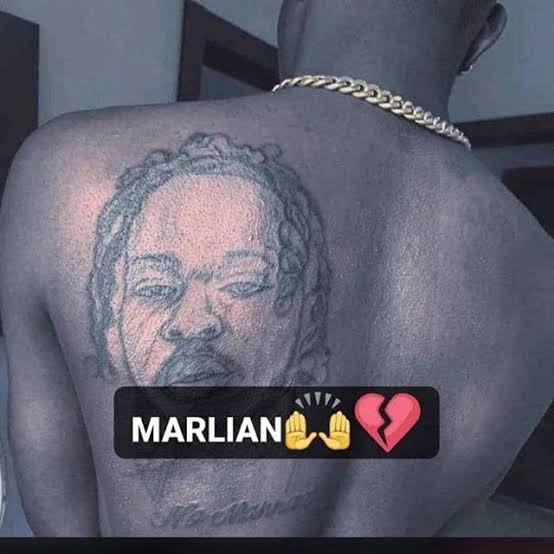 Davido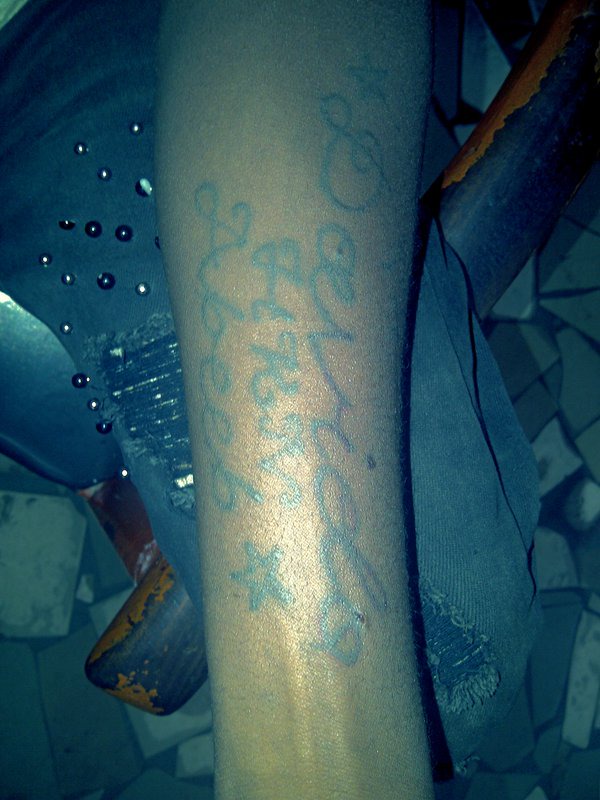 Davido and Wizkid
It is not easy to have two superstars on your back. I salute you!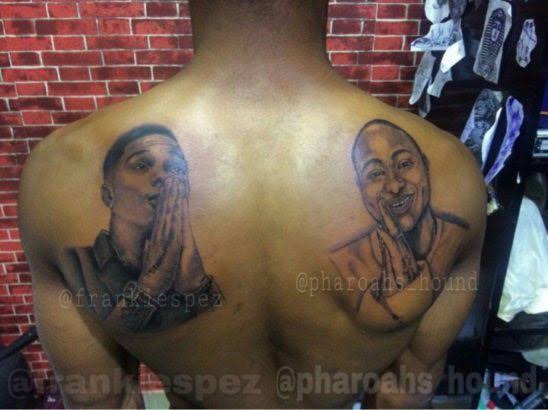 Burna Boy
A true Burna Boy fan right here! This fan showed his dedication with this nicely shaded portrait.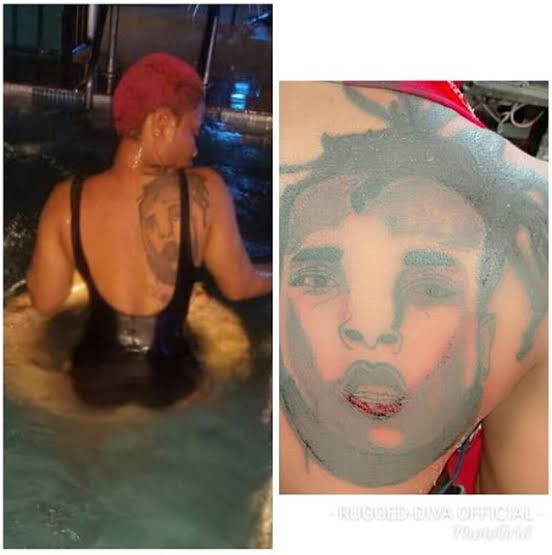 Iyanya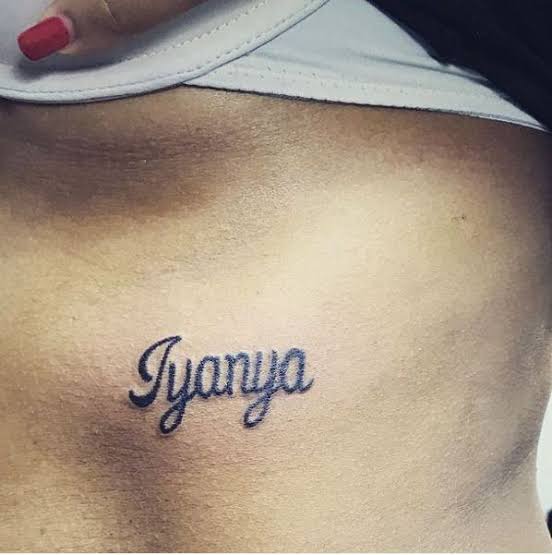 Burna Boy
Davido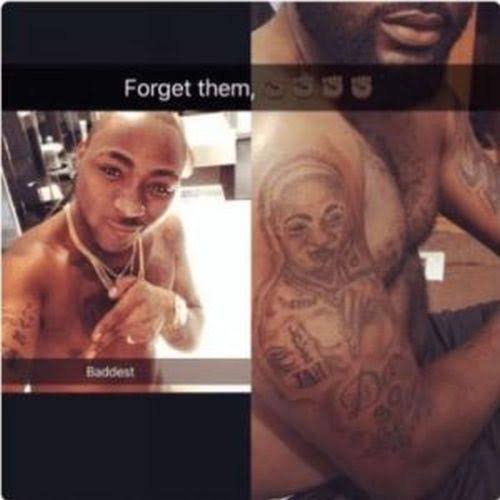 Burna Boy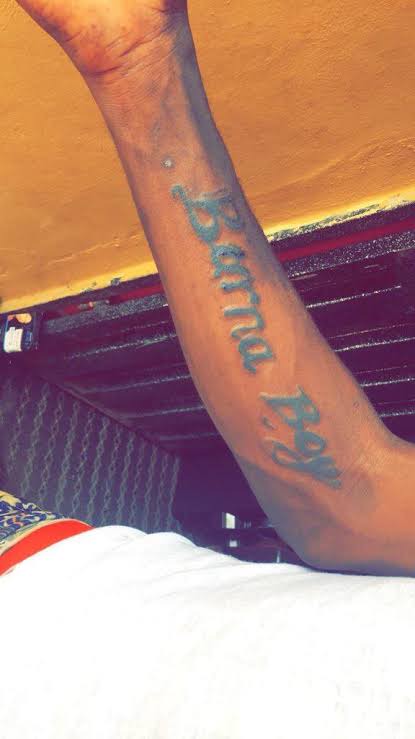 Wizkid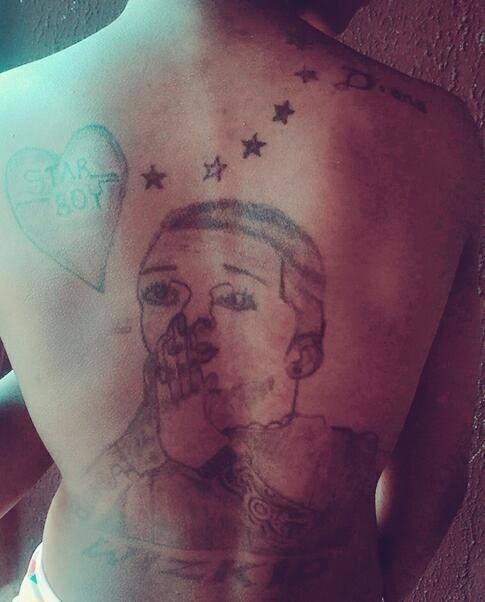 Burna Boy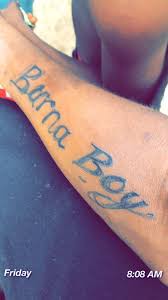 DJ Cuppy and Zlatan
Tattoo or paint?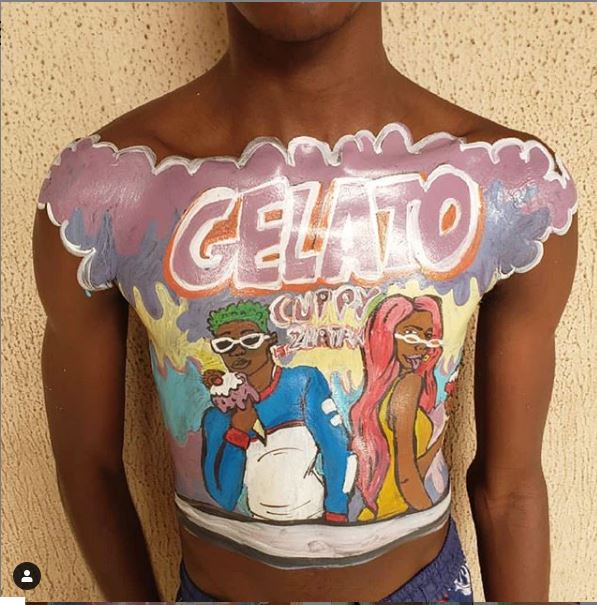 ---
Do you love these tattoos?
Can you get a tattoo of your favorite celebrity for N10 million? If you enjoyed reading this, you will also enjoy this: 
Top 10 craziest things fans have done for Nigerian celebrities
Tags :
Nigerian Celebrities
Tattoo