Here are 5 things to expect from Davido's upcoming album 'A Good Time'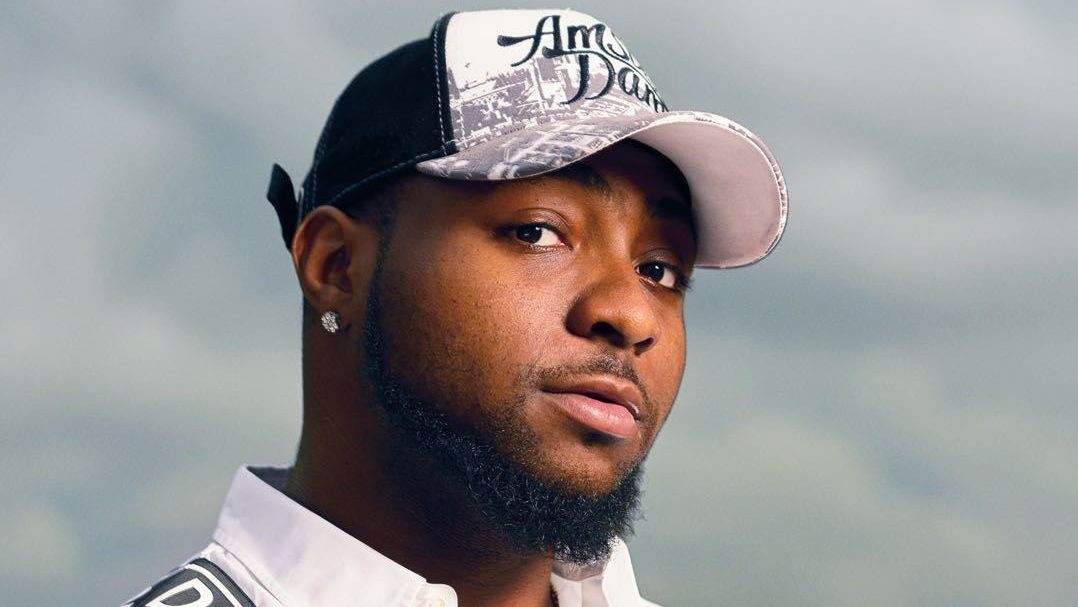 On September 5, 2019, Davido hosted an event tagged, " Catch Up with Davido,' in Lagos. The event was attended by renowned Nigerian Journalists, artists, and key industry personnel.
During the event, Davido announced he would be dropping an album sooner than we expected. The album is to be titled, 'A  Good Time' it will be released under DMW; RCA; Sony.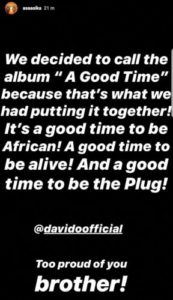 The album will be a follow-up to Davido's first album, Omo  Baba Olowo which he released in 2012. Although Davido released an EP titled Son Of Mercy in 2016, that is not an album. Davido 'Blow My Mind' featuring Chris Brown is widely thought to be the first track of the upcoming Album.
With the limited information we have, what can we then expect from A Good Time? Here are a few speculated thoughts;
Length
Davido hinted that the  "A Good Time'  album would consist of 10 to 13 tracks. Recall that Davido's first album; 'Omo Baba Olowo' was more than 10 songs in length so we should expect nothing less than 10 tracks. We are now in a streaming era, and the longer an album, the better an artist likelihood of making money.
Features
Davido was recently a guest on Icebox and he revealed that his upcoming album will feature international acts like Quavo, Migos, and hopefully Justin Bieber. One thing we can be sure of is that A Good Time will have  American biggest artists
Quality
Davido has released one album so far: Omo Baba Olowo and it was dope. While his EP Son of Mercy will not be classified as an album, but honestly it was trash. Even Davido agreed Son of Mercy was wack. However, we are all hoping A Good Time will live up to its name and hopefully bag awards.
Is the album ready?
If you ask me, who I go ask? Nobody knows. You can never be too sure with Davido. One thing we can speculate is this, Davido has been talking about the album for the better part of one year and he has officially given it a name so it should be ready by now.
Date of release
According to the Davido, the album will drop in October 2019. However, the exact date is unknown. But keep this in your back of your mind- Davido titled his upcoming Album A Good Time as a result of what Nigerians are achieving now and the accolades we are getting especially in the area of food, music, culture and the rest. With that in mind, We are speculating the album will drop on the Ist of October-A day Nigeria celebrate her independence.