5 Things To Know From What Tonto Dikeh Revealed About Her Ex, Prince Kpokpogri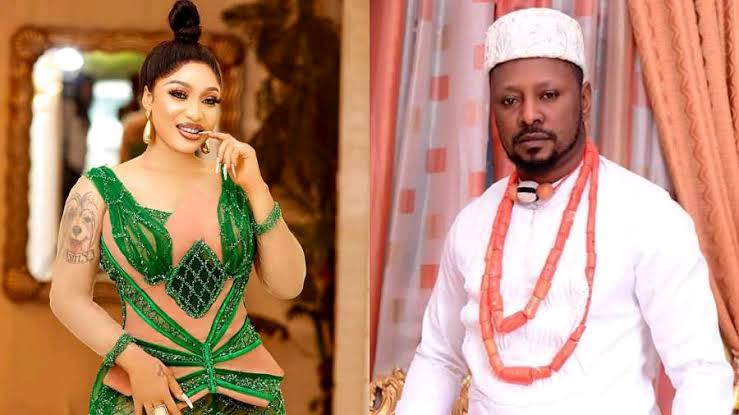 It was stated in a recent post shared by Tonto Dikeh that her relationship with Prince Kpokpogri has officially come to an end. She said she reached the conclusion after listening to the leaked audio tape that surfaced internet a few weeks ago.
Here are 5 vital things to note from Tonto Dikeh's statement about her relationship with Prince Kpokpogri:
1. She found out that his real name is Joseph Egbri and not Kpokpogri. She said this in the first paragraph: "after listening to these leaked voice note between JOSEPH EGBRI (fake name Prince Kpokpogri)…"
2. She has officially ended her relationship with Prince Kpokpogri.
3. She wants justice for 'illegal recording and release of her private moments. She said: "All we are asking is come answer to the law for your illegal recording and release of my private moments that happened months back before I actually respectfully ended this relationship, extortion (A Crime), blackmail (A Crime), amongst other things alleged about you."
4. She reveals that there are more people involved. According to her, Prince Kpokpgri is in possession of some s3x tapes of some prominent persons.
She said: "This may be a good time to say, Jane Mena this man has so much of your s3x tapes with him in his possession (old and very recent). Not just you but a lot of other married women, celebrities and single girls too…"
5. She claims Prince Kpokpogri is now trying to play the victim card. In her own words, she said "You can't be the one blackmailing me, releasing my private chat with friends, bugging my phone and still be the one in trauma…"
Actress Tonto Dikeh released this statement earlier this morning after rumors circulated online that she has been taken to a Federal High Court in Abuja by her immediate ex boyfriend, Prince Kpokpogri. The suit was reportedly filed on Wednesday September 22, 2021.