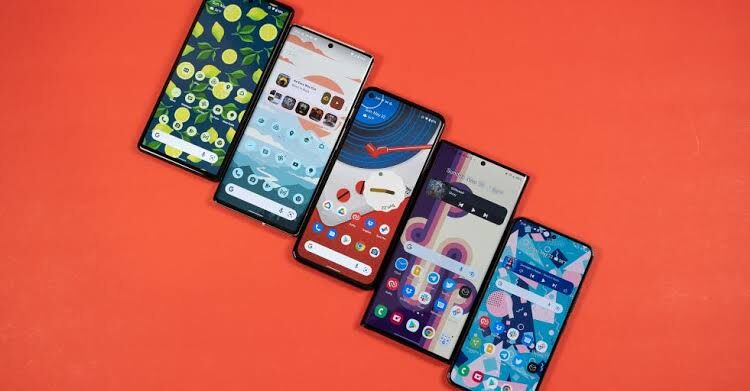 The smartphone is one of the most widely used electronic devices for many of us. No longer are smartphones used simply to make a call or send a text. With the availability of numerous apps, having a smartphone is similar to having a portable computer in hand. Considering the number of activities we engage in through our smartphones, it is safe to say that it houses plenty of data, including sensitive ones. Hence, protecting the smartphone is crucial. Here are a few security tips to help you keep your smartphone secure.
1. Download Apps From Reputable Sources
It is recommended to download apps from reputable sources like Apple App Store and Play Store. Downloading an app from the official app store is less risky than downloading it from a third-party store. If one needs to download an app from a third-party store, it is essential to check the reviews of other users who have previously downloaded it. This ensures that you are not downloading any malicious apps on your smartphone.
2. Connect To Secure Wi-Fi
Often when we visit a new place like a hotel or a restaurant, we check for public Wi-Fi. One should avoid connecting to a public Wi-Fi because it often works on an unsecured network. Subsequently, it carries a security threat. The devices connected to a public Wi-Fi often share the same IP address, which you can verify on the platform "What Is My IP". It poses an additional risk as it makes identifying the malicious actor difficult.
Also, when connecting their smartphone to a private network like the home network, it is essential to ensure it is secure.
3. Update The OS
Developers from time to time, roll out new OS updates. These updates not only enhance the smartphone's performance but also fixes the security loophole of the previous OS. One of the easiest ways to keep your smartphone secure is by updating the OS whenever available. The updates also help one to protect their smartphone against any new threats. It is possible to enable automatic OS updates on the smartphone. Enabling this option ensures that one does not have to take the pain of manually checking if there is a new OS update.
4. Set A Strong Password
The first layer of protecting your smartphone is locking your device with a strong password. Anyone who picks up your phone can access the data and apps stored there without a password. Therefore, it is crucial to have a password. Also, it is recommended to have a strong password which is difficult to guess. One should avoid personal information like one's birthday or phone number as a password as they are easily guessable. Furthermore, if your smartphone allows it, enable the "touch ID" and "face ID".
5. Enable Remote Wiping
If you ever lose your phone, you should be able to wipe the personal data from the smartphone to ensure that the data does not fall into the wrong hands. Subsequently, it is crucial to enable remote wiping. However, backing up the data in the cloud is vital to make this step effective. It is possible to wipe away the data remotely both for Android and iOS phones.
6. Protect The Bluetooth Use
The risk associated with Bluetooth exists for a short range. However, there is still a risk associated with it. Hackers can use Bluetooth to access a smartphone remotely if it is in range. Therefore, one should keep Bluetooth off when not in use. Furthermore, changing its configuration to "non-discoverable" is recommended to ensure that other people cannot discover your device unless required.
If one receives an unknown request through a Bluetooth connection asking to pair a device, it should either be declined or ignored.
7. Install An Antivirus
People often think that antivirus is essential only for securing a laptop or computer. However, it is not true. Mobile antivirus is crucial to protect the phone from viruses and hacking attempts. Most antivirus apps run in the background, constantly working to protect the smartphone. Thus, it is essential to download a good security app to keep the smartphone secure.
Lastly, one should carry a regular phone backup as it saves them from headaches. Backup ensures that if you ever lose your smartphone, you still have all the important data. No smartphone is totally immune to cybersecurity threats. However, following these tips will help you to reduce the risk significantly.