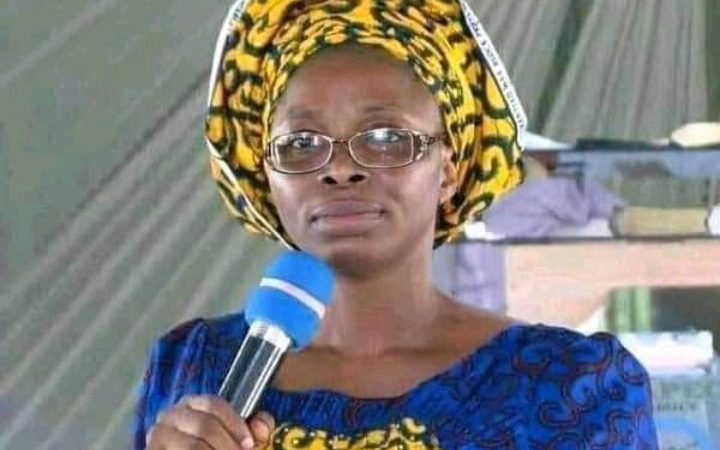 Speaking in an exclusive interview on BBC News Pidgin is Evangelist Funmilayo Adebayo popularly known as "Mummy GO".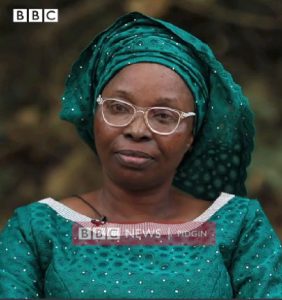 She became an internet sensation after videos of her teachings emerged online. Her prophecies and preaching about heaven and hell has earned her the nickname, "Mummy G.O." Her pictures have also gone viral on social media platforms, with controversial and funny inscriptions that mimic her statements about hell.
Here is everything she said during the interview:
Q: Can you tell us about yourself?
"My name is Evangelist Funmilayo. I'm a Revivalist and an Evangelist, doing the work of God."
Q: How long have you been doing this work of God?
This is my 24years in ministry."
Q: Tell us about your ministry?
"I've been in ministry for 24years, though God called me 27years ago and my church, the mandate God gave me to preach, is to make people focus on heaven by telling them things they should not do that will make them not go to heaven, and things they should do that will make them go to heaven, that's my message. Also, I'm mandated by God to prepare people's soul for rapture because Jesus is coming back, whether people believe it or not. And not only that, apart from my preaching of heaven and hell, God is doing miracles, healings through my ministry and testimonies abound to that, all over the world."
Q: They call you Mummy G.O on social media. Are you aware of that? 
"Yes, I've heard it. That's my new title."
Q: How did you feel about that? 
I don't feel bad. Why will I even feel bad? They're helping me to increase my popularity. Don't you think that all the people who heard the news about me will want to know who I am? I have seen the meme and I don't feel bad. All the people posting me are not my enemy. 90% of them don't know me. They're just flexing on social media. You have to consider the situation in the country and our youth will use anything to catch cruise. So, I don't have any problem with them. I know the people campaigning against me."
Q: Most of the pictures and meme online came with a lot of inscription, did you say all that?
"No, I didn't. It was edited."
Q: One of your videos, you said footballers will go to hell fire and any lady with makeup will also go to hell. Did you say that?
"Yes, I said so. Though the people who posted the video only cut a part from the whole sermon. The reason why I said footballers will go to hell is because the Antichrist will come through world cup. Also, I've traveled to many Muslims countries and you can never see any of their ladies with make up. When you even see their Air Hostess, you will know that these people fear God. This generation might not appreciate my message but going back yonder to 50years ago, everyone from that generation will appreciate my message. In our days, you can't enter church without covering your hair. You can't even go to Mosque with your head open as a lady. So, the God that said these things are not good in those days, has he changed? Truth is truth, even if everybody is against it."
Q: Are your teachings scriptural? Are they backed by the Bible?
"Yes, many of it are in the Bible."
Q: You said you know some people are campaigning against you. Can you tell us more about that?
"I've been receiving strange calls. They said many of their members heard my message and they are pulling out from their church. They said if I don't stop they will kill me and when I ignored them, they came to social media to slander me.