Top 5 Evergreen Nigerian Love Songs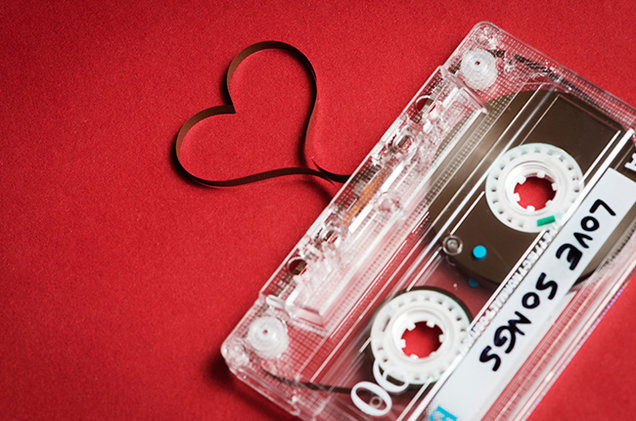 When you think of Nigeria music in general romance don't come into your mind straight away, but the truth is 95% of Nigerian songs are romantic- unfortunately the message usually gets lost in catchy beats, Take Fire Boy's vocal profession of love as he sings 'Oh baby am getting Jealous Don't wanna see you with anybody o' or What's romantic to Nigerian woman than 'money fall on you, banana fall on you? The answer is nothing.
Well, today It is all about love, heartbreak and everything in between. I have put out a list of the best Nigerian love songs since Tu face African Queen. In no particular order, these are my top 5 evergreen Nigerian love songs.
PSquare- No one Like you
'No one like you' has arguably the most clever lyrics of any of Psquare's songs. The intro of the song will even make a good pick up line: 'Hello how are you doing? My angel my one and only The only one I am missing when they give me joy and blessings'
MI and Waje- One Naira
This is the song slay queen don't like listening, If  'Mu na gi ga nu garri, whether or not you get money,I will stay with you if you stay with me' . One the other side, ladies who are not obsessed with material things will always love this jam.
Wizkid- Love My Baby
Honestly, I'm ready to wear one trouser with anyone that disagrees with the choice. As in, I can fight for this song. Oh my goodness, as I am typing this, I can feel the butterflies in my tummy. Mere description can't do Wizkid's powerful emotion-filled vocal on this song Justice. For the guys, if your relationship is heading for the rocks at the moment, practice this song. walk up to your girlfriend and sing to her this song. The lyrics have it all:
Girl I swear to you there no letting go, Na you dey make my heart ring o, I dream about you when I am sleeping you are the air I am breathing girl!!
Dbanj- Fall in love
I love fall in love because you can be singing it at the top of your lungs and can still sound super romantic. Apart from Oliver twist, this is arguably Dbanj best song. Nice instrumental, fantastic lyrics, this jam is also good for a little bump and grind.
Psquare-Omoge Mi
Started with Psquare and we are ending with Psquare. Flashback to 2005, 'Omoge mi' was the song for the guys looking for a way to let their heartbreak have its moment. They would lay down on their bed sobbing and playing this song on repeat. Don't blame them, blame the ho*s who ain't loyal.
To round up the list of my evergreen Nigerian love songs,  here are a few honorable mentions: Angel of my life by Paul play, Ololufe by Wande coal, Olufunmi- Styl plus, Yes/ No- Banky W, Me and You- Praiz
Tags :
Love songs
Nigeria
Old songs