Big Brother Naija 2020: Start Date And Everything Thing You Need To Know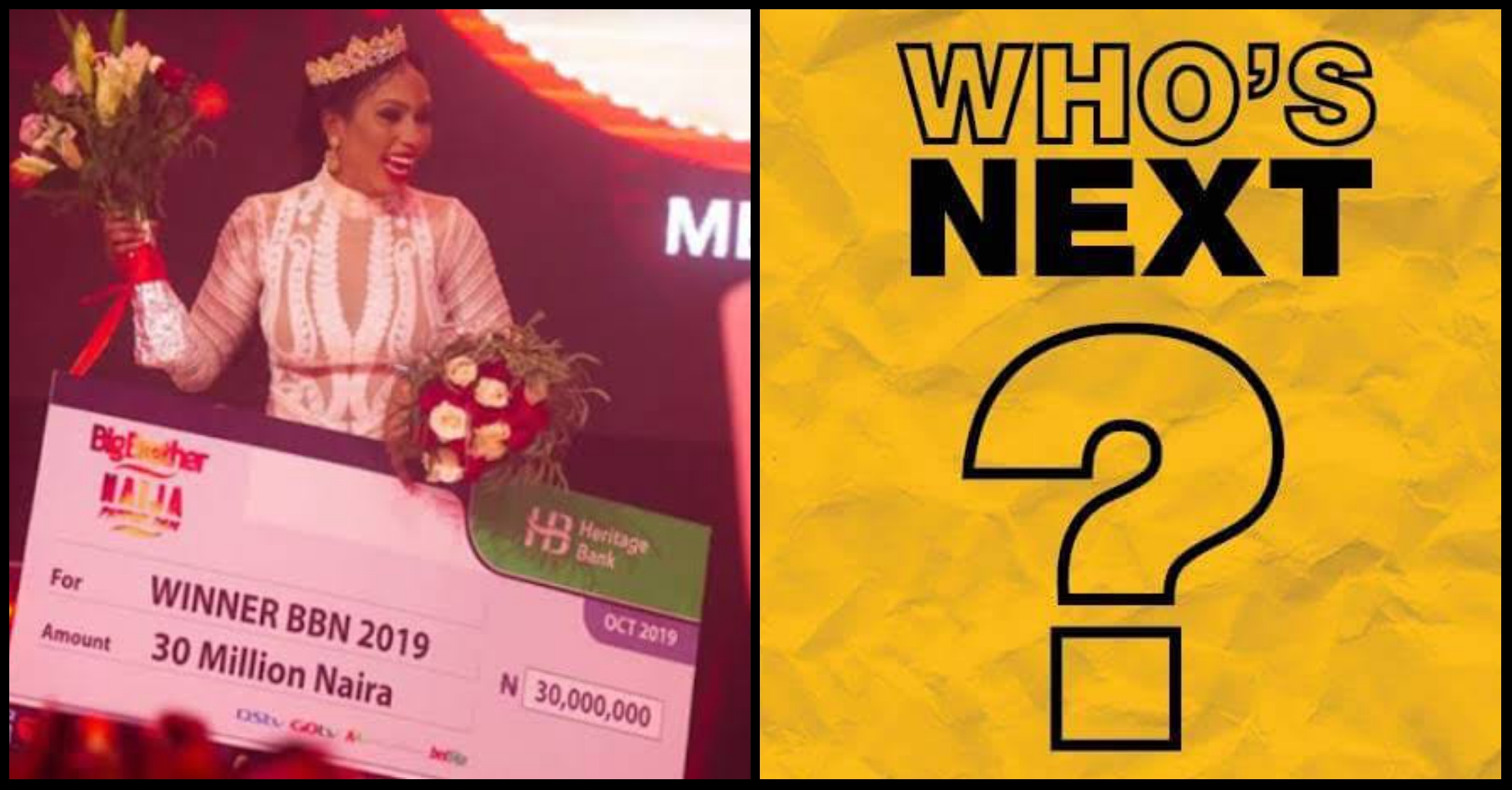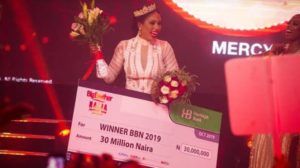 Following four successful seasons, Big Brother Naija reality TV show is set to return for a fifth season.
Big Brother Naija will hold again in 2020 for the fifth time since it first held in Nigeria in 2006 and Naijmobile.com have all the details.
Will Big Brother Naija Be Aired In 2020?
Yes! In a new post released today 20th May, 2020 by DSTV on their official social media pages, the company informed customers to watch out for the Big Brother Naija audition for this year. Here is a photo of the post below: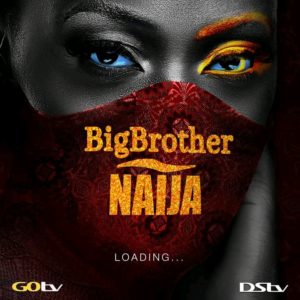 How to Audition For Big Brother Naija 2020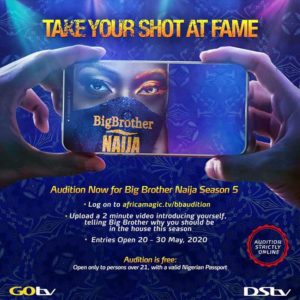 With the Coronavirus (COVID-19) pandemic, auditions for Big Brother Naija 2020 will be online.
The online audition process starts on Wednesday, May 20 till Saturday, May 30, 2020. If you think you have what it takes to be a Housemate this season, then don't hold back!
You are expected to record a two-minute video of yourself stating why you should be picked to be a Housemate in season 5 of Big Brother Naija. Only after recording your video, then you need to fill out the online registration form and upload your video.
The online audition is free and open to interested male and female participants, who are of Nigerian nationality with a valid Nigerian passport, and must be 21 years of age by June 1, 2020. You can get started here
Big Brother Naija 2020 Starting Date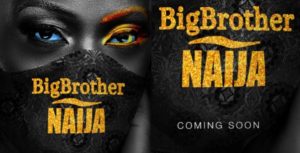 The starting date of the season 5 of the reality show has been of utmost contention in the media. However, apart from the organizers of the show no other media have Knowledge of the possible date the Big Brother Nigeria season 5 will start because it has not been made known to the public yet. We can only guess on the months this show is likely to commence.
This year's Big Brother Nigeria reality show may likely start in July/August. According to information we gathered from sources, the organizers are still setting up modalities to host another successful show.
If you are thinking of auditioning for Big Brother Naija 2020, make sure you read this: Big Brother Naija 2020: Strategies to use and aviod if you want to emerge as the winner
Thanks for reading, naijmobile.com
---
We urge you not to republish a part or whole of this content elsewhere without giving credit to Naijmobile which must contain a backlink. No tiff our contents o. We report to Google and we always win.
Tags :
Big Brother Naija 2020.