Wizkid, Beyoncé &Blue Ivy #BrownSkinGirlChallenge Is Trending Worldwide (Photos)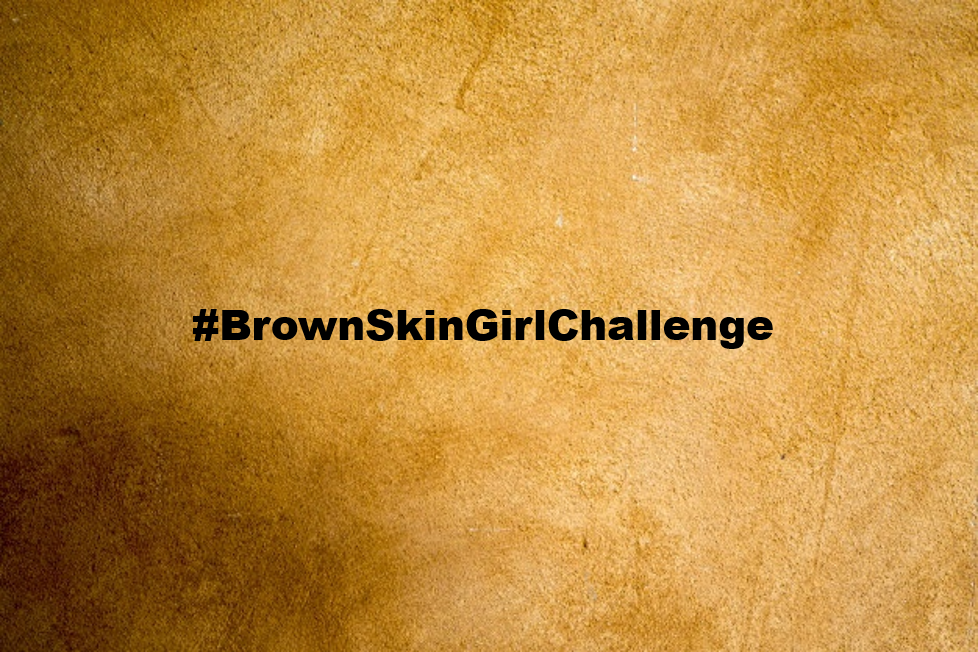 Few days ago, Beyonce released her complementary album, The Lion King: The Gift.  The Album has received much praises all over the world.
The album contained lot of beautiful tracks but one of  standout tracks, is a song titled "Brown Skin Girl,".This song features vocals from Wizkid, SAINT JHN and Beyonce 7-year-old daughter, Blue Iby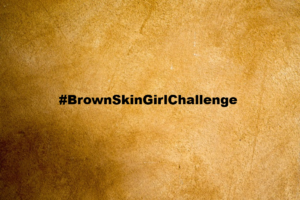 The lovely song showered praises to women with brown-skin and has been an inspiration to other women  to embrace and nuture their dark skin. .
To follow the challenge, click HERE
Over the weekend, the hashtag #BrownSkinGirlChallenge went viral.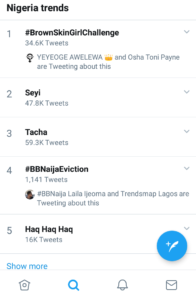 Black women from different parts of  world uploading photos of themselves feeling super proud of the dark skin.
Check out some of the photos below: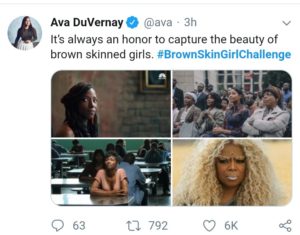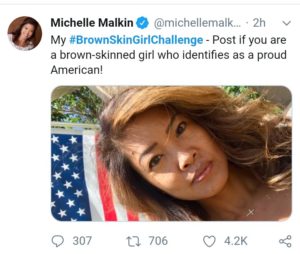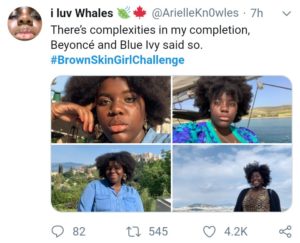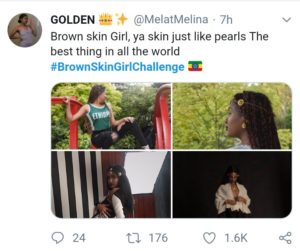 Tags :
#BrownSkinGirlChallenge
Beyonce
Wizkid