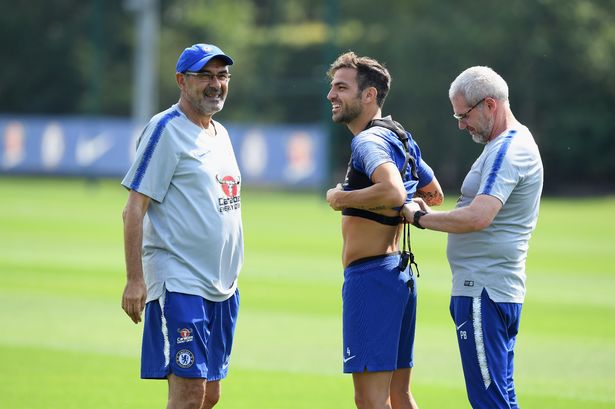 Former Arsenal and Chelsea midfielder was asked on social media if  Maurizio Sarri was a boring coach. And the midfielder took a slight dig at Sarri.
A fan on Twitter asked: 'Is Sarri the most boring/risk averse coach in a big club?'
Fabregas replied with: 'He has his tactics and he dies with them. He's not very flexible let's say but he's a good man with a good heart.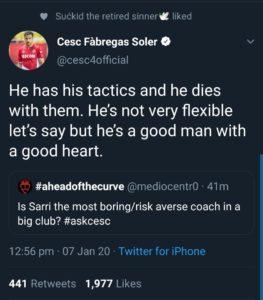 Fabregas enjoyed a successful career in the Premier League with Arsenal and Chelsea and has played under an array of top managers at the club and international level.
From his reply,  it is obvious to see that Maurizio Sarri is not among the Spaniard favourite coaches.
Tags :
Cesc Fabregas
Maurizio Sarri