Maradona's Lawyer Demands Probe into Legends' Death, Accuses Medics of 'Criminal Idiocy'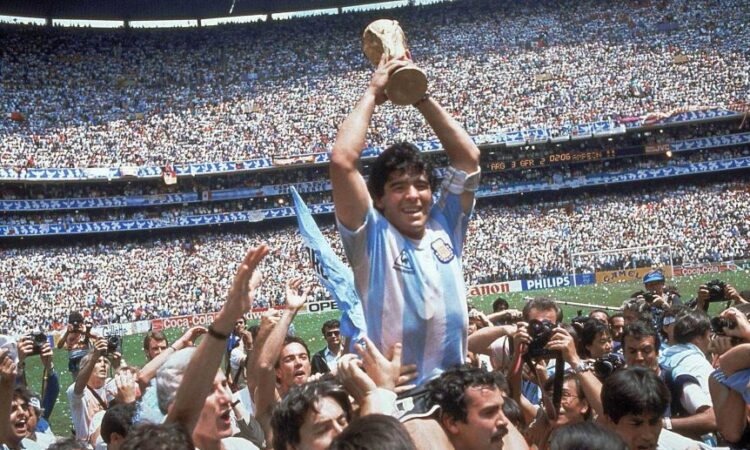 Diego Maradona's lawyer on Thursday demanded an investigation into the football legend's death accusing medics of 'criminal idiocy' as grieving fans filed past his coffin at the presidential palace in Argentina.
According to Matias Morla, the World Cup winner was left for 12 hours without aid before he died of a heart attack aged 60, just two weeks after he was discharged from hospital following surgery to remove a blood clot on his brain.
He also claimed it was 'criminal idiocy' that an ambulance took 30 minutes to arrive and vowed that the circumstances surrounding Maradona's death would be 'investigated to the end'.
Maradona's body was taken to the presidential palace in an ambulance Thursday morning, where it is lying in state, covered in an Argentinian flag and his signature number 10 shirt.
Thousands of fans streamed past Maradona's body at the palace clapping, pumping their fists, and throwing flowers, flags, and football shirts at the foot of the casket on the first of three days of national mourning.
Read also Diego Maradona: Argentina legend dies aged 60
Maradona's family and closest friends came at dawn before the start of the public wake, before scuffles briefly broke out as crowds jostled to enter and police had to hold people back.
The coffin procession took place just hours before Maradona is due to be buried on the outskirts of Buenos Aires, in the same Jardin de Paz cemetery where his parents were also laid to rest.
'Maradona for me is the greatest thing that happened to me in life. I love him as much as my father and it's like my old man died,' Cristian Montelli, 22, one of the mourners at the palace today.
'If I die young, hopefully upstairs I can play ball and watch a Boca game with him,' added Montelli, who had a tattoo of Maradona's face on his leg, after he saw the casket.
Others gathered last night outside the Buenos Aires stadium where Maradona began his career and which has since been renamed in his honour, setting up a makeshift shrine to celebrate the legendary World Cup winner.
Maradona's death has also been keenly felt in Europe, especially in Naples where he steered an unfashionable side to two Italian league titles and where fans let off flares in tribute outside the stadium last night.