Davido vs Wizkid Album – A Better Time Made in Lagos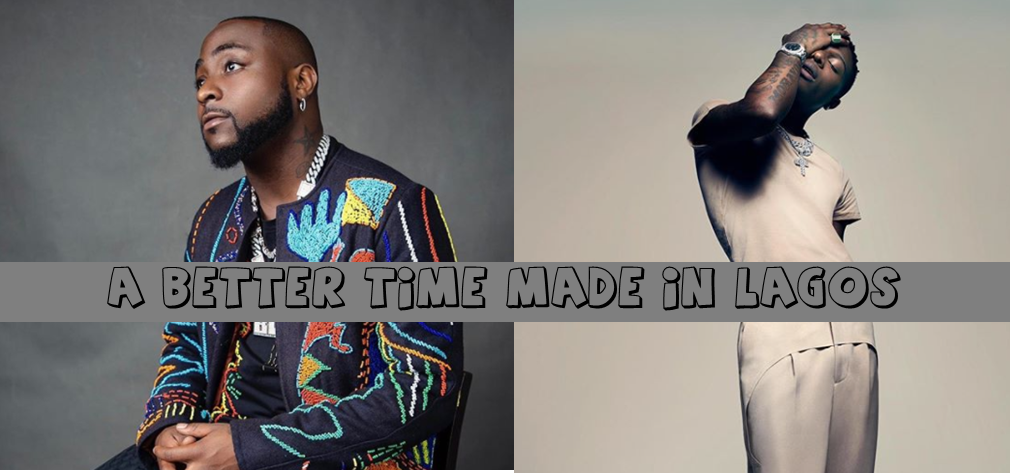 Davido vs Wizkid Album – 2020 will go down as one of the most dramatic year in history and as we draw the curtain over the year, Nigeria's finest musicians, Davido and Wizkid have dished out melodious albums: A Better Time by Davido and Made In Lagos by Wizkid.
The albums rollout have been marred by social media drama, critics and the battle for supremacy. Davido fans are holding on tight to 'A Better Time while Wizkid fans argue 'Made In Lagos' is the best thing since slice bread.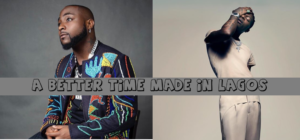 For more than a decade, music fans have been comparing Wizkid and Davido. Are you Team "A Better Time" or "Team Made In Lagos"? Well Instead of picking a side naijmobile.com will be giving an unbiased review of both albums. Without further ado, Let's get into it.
Davido- A Better Time
A Better Time is a bold statement from Davido. The album title implies a better time than its predecessor 'A Good Time'. This 17-track project features International heavyweights such as of Nicki Minaj, Chris Brow, Lil Baby, Nas and more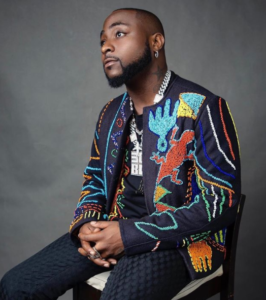 The Album begins with 'Fem', a banging opener that offers a celebratory energy to begin the album. 'Fem' is followed by a soft and melodious track titled 'Jowo'. The soft drums and piano in this track makes it a perfect song for chilling during the weekends. This is followed by 'Something Fishy' another mellow track.
"Something Fishy" is a personal favorite. The song hit all the perfect emotional and musical notes. 'Something Fishy' contains arguably the most poignant lyrics in the album. It can be easy to forget that Davido is actually a very talented musician. And he reminded us with the track 'Heaven'. In this song, Davido showcased is talent that he is truly gifted.
'I Got A Friend' feat. Mayorkun and Sho Madjozi is another good song but nothing too special about it. The rest of the album covers a lot of ground both lyrically and musically. There are a handful of collaborations with international and local artistes.
On Collaboration with International artistes, Davido wasn't drowned out by the presence. On "Holy Ground" he teams up with the 'Rap Queen' Nick Minaj and they are a match made in heaven. "Birthday cake" was a combo of him with Nas and Hitboy. To be honest, Davido was out of place in this song.
"Shopping Spree" featuring Chrisbrown and Young Thug is a delight to the ears but "So Crazy" featuring Lil baby is quite a mismatch. "On my way" featuring Sauti Soul is good collaboration.
The collaborations with local artistes are all perfect with "Tanana" featuring Tiwa Savage my personal favorite. The seductive song will make singles wish they had a partner. "The Best" featuring Mayorkun is another personal favorite.
'Fade', a combo with rising talent Bella Shmurda and "La La" featuring Ckay are songs that will turn into street anthems. Elsewhere on the album are melodious and romantic singles: "Very Special" and "Sunlight"
Wizkid – Made in Lagos
Joe Boy, Fire Boy, Rema and Omah lay may be looking like the next best thing but can they put 30-year-old Wizkid in the sidelines? Don't bet on it. Just like Messi who is firing on all cylinders, Wizkid still has a lot to offer and he proves it with his new album titled Made in Lagos.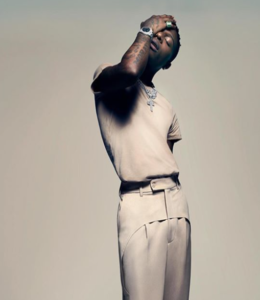 Made in Lagos is Wizkid's attempt at regaining is home scene after his brief journey into international waters with the Sounds From The Other Side album released in 2019.
Made in Lagos begins with a majestic opener titled "Reckless". This song flows with a delightful saxophone and Smooth Bass. In "Reckless", Wizkid opens up about his musical journey and the enemies who wants him to fail. Wizkid also expresses the privileges he has and that no blessings should be taken for granted.
Read also The wait is finally over – Download and listen to Wizkid Made in Lagos Album
'Ginger' a combo of Wizkid and Burna Boy is the next track on the album. As usual, when two talent meet except something great. "Ginger" does not disappoint and it's clear reminder why Wizkid and Burna Boy are amongst the biggest stars in Nigeria. "Longtime" ft Skepta has nothing special about. To be honest, it isn't nearly half as good as "Bad Energy".
"Mighty Wine" is the typical Wizkid song about women and booty. 'Blessed' featuring Damian Marley is a joy for lovers of reggae. "Smile." is another mid-tempo reggae production that will bring delight your ears.
'Piece Of Me' featuring Ella Mai begins with gentle guitar riffs and relaxing nature. Lovers of Pop and RnB will be fond of this song. Fast rising talent Tems didn't fail to give "Essence" a sultry tone. This song will make you wish Covid-19 never existed so you can grind your partner at a nightclub.
Songs like "No Stress", "Gyrate" and "Roma" featuring Terri have the ingredients to become club bangers. However, the collaboration with Projexx & Tay Iwari in "True love" seems a little bit like a mismatch.
Wizkid concludes Made in Lagos with "Grace". This song has a similar lyrical undertones with "Reckless" and it appears Wizkid is making it known that he will continue to run his race despite any obstacle.
Davido vs Wizkid Album – A Matured Wizkid and A Bold Davido
Made in Lagos displays a maturity in Wizkid while a better time is a big and bold statement from Davido. Wizkid display his maturity and versatility, Davido is asserting his position in the industry and proving he has the capability to become a local and international superstar. Both projects are stunning and made in Lagos. You can love both artists, listen to good music and enjoy a better time with your friends or family.
Tags :
A better time
Davido
Made in Lagos
Wizkid