KADUNA 2023: Only Sha'aban Can Give APC Victory In Kaduna State – Professor Katuka Says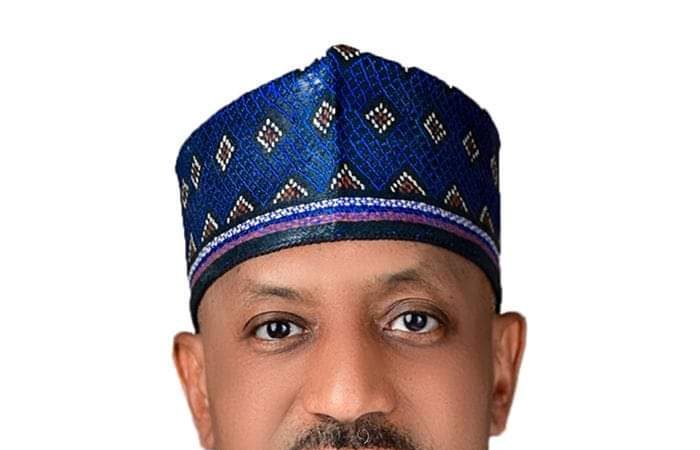 It is no longer news that the battle for Who succeeds Governor Elrufia has been intensified and now the coast is clear with The choice of the masses and the Governor's Preferred candidate. Two frontline aspirant under the platform of the APC is likely to become the next governor of the state with Alhaji Sani Sha'aban leading in the order of acceptability.
Speaking with newsmen in Kaduna, ahead of preparations for APC Primaries to select candidates for general elections, Prof. Katuka Yaki who is a Professor of Public Administration & Politics says For the sake of democratic fairness, equity devoid of political hypocrisy as posited in Matthean principles "those who have will have more added to them so that they can have more at the expense of the disadvantaged".
The professor said, "It is sinequanon to remind the ruling APC family and civil servants in Kaduna State that the whole business of Federal Character, enshrined in Nigeria Constitution reflects the doctrine of egalitarianism, which power distribution must strictly be adhered by leaders elected, or appointed in the administration of the state.
Professor Katuka Yaki noted that, Now that the ruling All Progressive Congress (APC)has only two gubernatorial contenders in the state waiting for primaries soonest in the person of Alhaji Sani Mahmud Sha'aban and Senator Uba Sani, who are the main contenders, Governor Elrufai and the APC need to give a level playing grounds for all of them as they continue to canvass support from the APC stakeholders, and delegates across the state, with the desire to serve the people of Kaduna State, with all their hearts, insight and knowledge.
Our medium also got an insight from Professor Katuka who said, a reasonable assessment of both aspirants attests that Alhaji Sani Sha'aban has the pedigree to make a meaningful contribution to making life better for the entire people of Kaduna State. Thus, there is the need for APC stakeholders, and delegates to think of common needs and expectations, and also create a more legitimate and mutual ground in adopting Sha'aban as the candidate of the APC to administer the state comes 2023, devoid of sentiments.
Also, professor Katuka availed to newsmen that, a more general grounded opinion across party and experts in Kaduna State see Sani Sha'aban as a more identified, and clarified personality, who can share his credible perspective in getting the state back on track, and who possessed distinctive qualities of managing the conscious, irresistible, and multiple problems bedeviling the state, he said Honorable Sani Sha'aban is the only one that can accommodate, and apply the partnership and engagements models, in the actualization of the vision and philosophical intention of All Progressive Congress (APC) blueprint and as well bring development without forms of bias to Kaduna State.
Professor Katuka elaborately said, important, that Kaduna stakeholders across the board in the state, and beyond see the humble Sani Sha'aban's qualities as having the high graded integrity, influence, empathy, and humility, that Kaduna needs at this time coupled with his antecedent as a devoted, and promoter of compelling vision who could accept criticism from electorates, and takes observations.
According to Professor Katuka Yaki, It is obvious Sani Sha'aban could be the next governor of Kaduna State, if the APC family and delegates insist on exhibiting courage, passion, confidence, and are committed to jettisoning ill-wooing syndrome by coming together to change the narratives by voting for an experienced leader, with records of proven integrity.
In Kaduna state, a place ravaged by insecurity and religious beliefs, and intolerance, Professor Katuka said, it is a known fact that only Sha'aban is the democratic candidate that detests the Muslims-Muslim ticket because he believes in the rule of law and equalitarian doctrine.
From the arrays of commentaries and the people's perceptions, and a longitudinal study of public opinion in Kaduna State's three senatorial districts, it will be better for the incumbent Governor Nasir El-Rufai to be an apostle of egalitarianism and adjust his support, and opinion to the doctrine of power shift to other zones rather than his zone, since he has served the state for eight years and is expected to hand over power to another contender, from other senatorial districts, in the spirit of morality and constitutional democracy.
For APC to win in Kaduna state, The Governor needs to look inwardly and accept what the stakeholders are telling him. Also, In overshadowing the key issue, stakeholders and delegates should make efforts and ensure that the political template and barometer of state leaders should not reside inside the Clannish group, or class for democratic fairness comes 2023.
According to him, it is now incumbent on Kaduna people to do the needful to support the Sani Sha'aban, who is the most friendly gubernatorial aspirant, who is not tribalistic and is a pillar of unity to build a new democratic liberal Kaduna State, that is known for having both human and economic viability.
Professor Katuka concluded that Absolute life liberty, and the pursuit of good democracy of leaders in Kaduna State, are rights that belong to the individuals, Also, our lives, our freedom, and our happiness could be enjoyed, best perfected, and best advanced, if Sha'aban is in Sir Kashim's Government House Kaduna.