How connectivity rates are being affected by Digital Taxes across Africa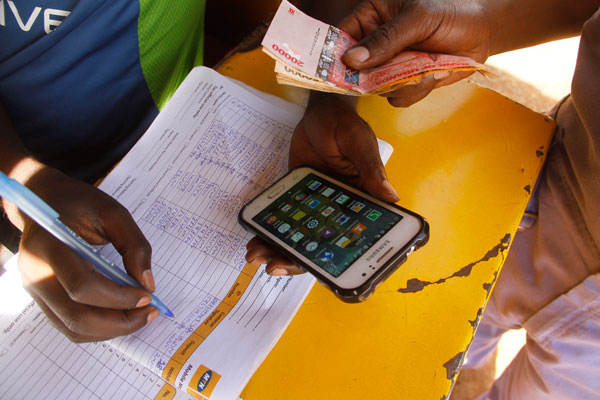 Most countries in Africa have recently introduced taxes on fundamental parts of the internet. It is often considered a means of generating revenue streams during economic hardships; the taxes have ultimately limited connectivity and with it infringed upon necessary digital rights. Most famously, in July 2018, the East African county of Uganda introduced a tax on the use of social media platforms. However, in the past year, Kenya, Zambia, and Benin have also introduced similarly regressive pieces of legislation.
More than 75% of the African populations are still offline; this is according to the Alliance for Affordable internet. Without combating the impact of these new taxes, there are risks that internet penetration rates will continue to stagnate, for which this may lead to a dramatic political, economic, and social consequences.
The Taxes
In Uganda for Example, the excise duty took effect on July 1st, 2018, and it imposed a daily fee of UGX 200 ($0.05) on users accessing "over the top services" which introduced a tax on mobile money transactions, which was valued at 1% of the trade.
Then in Tanzania, the government introduced a whopping $30 license fee for operating a blog as part of their electronic and postal communications Regulations. The move also allowed authorities to revoke a permit if the owner was found to be publishing content that "causes a negative Stir in the emotions, threatens harm or evil, or encourages or incites crime" among other vague clauses. If the content is not removed, the owner could stand to face a hefty fine of five million shillings (which costs only about $2,210) or a year in prison.
Finally, in Benin, a social media tax was briefly introduced just last year. But this caused a whopping 250% increase in the price of 1GB of mobile data. However, after some significant challenges, the government decided to appeal the taxes.
Read also Will it be possible for influencer marketing to survive with the "LIKES"?
The Economic Impact
Across the African continent, the average citizen pays 8% of their monthly income for 1GB of mobile Data, in comparison with just 1.5% in Asia. Unsurprisingly, the introduction of additional taxes on internet use has dramatically limited the increase in connectivity.
Meanwhile, in Uganda, the impact has been relatively stark. And according to Research and Communication Officer at CIPESA, Juliet Nanfuka, "the social media taxes resulted in at least five million Ugandan internet users going offline." Primarily, this happened due to the economic burden that the new taxes introduced.
In a country where internet penetration is just 14% according to a new report released by Research ICT Africa, 5 million fewer citizens online represent a significant drop in users. The move also presented a significant challenge for small business looking to market their products and services on social media platforms.
In Kenya, mobile data and broadband prices have risen dramatically due to taxation. "Tax makes a bad situation worse and puts connectivity further out of reach for millions of Kenyans" as observed by Nanjira Sambuli, the senior policy manager at the worldwide Web Foundation. It's also a significant concern for the major social media platforms, which could see their profits decline as fewer citizens make use of the service, choosing rather platforms that aren't taxed. Thus, the taxes appear to be negatively impacting the poor, rather than the major transnational corporations.
Who is affected?
In nations, like Uganda, in which there is already an 18% difference in internet access between men and women, the taxes have further exacerbated the digital gender divide. However, it is not all the services that have been affected. Even though social media platforms providing an invaluable platform to disseminate news, it appears that many news websites have remained unaffected by the new taxes.
As a digital report by the center for international media assistance concluded; "web traffic to news websites has remained steady, which means that citizens continue to access news via the internet." but however, the taxes remain in contrast to the African Declaration on internet rights and freedoms, which was recently published by the Association of progressive communications. The Declaration states that. "To enjoy a full benefit from its development potential, the internet must be accessible, available, and affordable for all persons in Africa."
The Response
Unsurprisingly, citizens of these countries have not embraced these policies without a fight. In Benin, opposition to the government over their proposed social media taxes by politicians, as well as the public, left the government with no option but to revoke their policy.
In Uganda, there has been a massive spike in citizens using Virtual Private Networks (VPN) to bypass the taxes. As VPNs hide a user's internet traffic from the internet service provider (ISP), they have become an invaluable piece of technology for the citizens looking to circumvent the new taxes. After the initial internet shutdown in Uganda in 2016, information regarding VPNs circulated across the country quickly.
The Politics
Although ostensibly purposed at raising funds, there are undoubtedly politically inspired reasons behind the new taxes. Though not as blunt as an internet shutdown, introducing unaffordable taxes in a country also helps quiet the potentially critical voices of citizens online.
There are no doubts that those ls individuals that are disadvantaged are more likely to be critical of the government. Therefore preventing them from getting on social media platforms can be understood, albeit anti-democratic, approach to silencing their voice and ability to organize.
This is true not just of Uganda. According to Eleanor Sarpong, the deputy director and policy lead at A4AI, she said, The $920 silence fee for bloggers in Tanzania, is designed to control what people do and say online.
If the actions of Kenya, Tanzania, and Uganda are not taking into cognizant going forward, there might be genuine concerns that digital taxes may continue to increase, and with its connectivity may fail to grow.