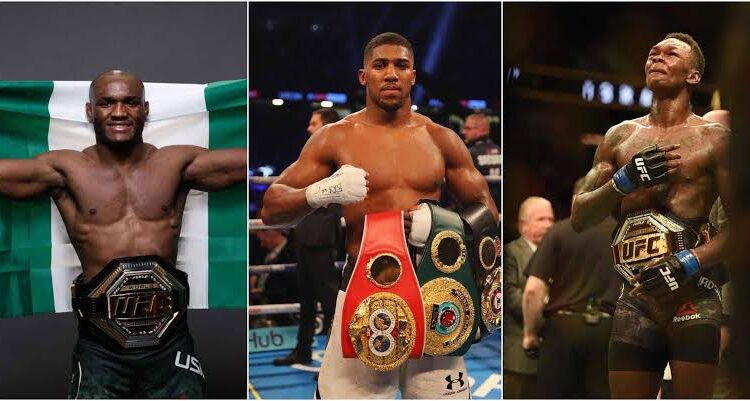 Combat sports are known for their unpredictability. One day, a fighter can be on top of the world, with an undefeated record and championship belts to show for it. The next day, they can suffer a crushing defeat that leaves them questioning everything they thought they knew about their sport. This is the reality that Nigerian combat athletes Israel Adesanya, Anthony Joshua, and Kamaru Usman are currently facing.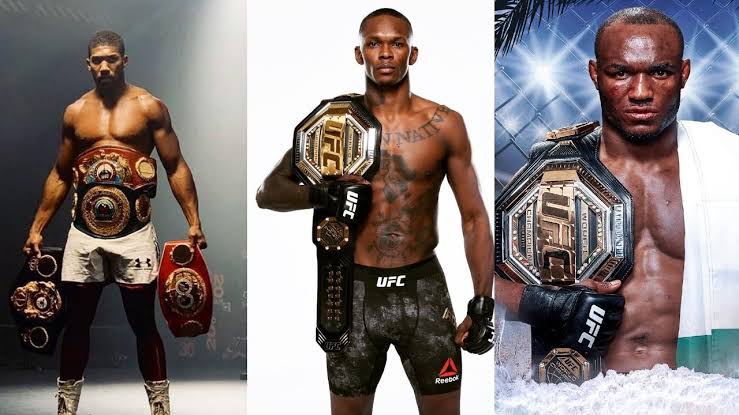 All three fighters were once at the top of their respective weight classes, with undefeated records and championship belts to their names. They were feared by their opponents and admired by fans all over the world. But in recent years, things have changed. Joshua suffered two consecutive losses to Ukrainian fighter Oleksandr Usyk, while Adesanya lost his middleweight title to Alex Pereira in a highly-publicized fight. Usman, on the other hand, lost his title to Edwards
Despite these setbacks, all three fighters have remained determined to regain their former glory. They have been working tirelessly to improve their skills, both in and out of the ring. They have been studying film, analyzing their opponents, and working with coaches to develop new strategies and techniques. They have also been vocal about their desire to represent Nigeria on the world stage, and have used their platform to inspire young Nigerian athletes to pursue their dreams.
The road to redemption is never easy, however. All three fighters will face tough opponents in their upcoming fights. Joshua is set to take on Franklin on April 1st, while Adesanya has a rematch with Alex Pereira on April 9th. Usman will face Edwards for the 3rd time on March 18th in a highly anticipated fight. These fights will be crucial for all three fighters, as they look to prove that they still have what it takes to be champions.
But no matter what happens in the ring, Adesanya, Joshua, and Usman have already made a significant impact on the world of combat sports. They have shown that Nigerian fighters can compete with the best in the world, and that they have a unique fighting spirit that cannot be broken by a single defeat. They have also inspired a new generation of Nigerian fighters to pursue their dreams and make their mark on the world.
As fans of combat sports, we have a duty to support these athletes in their journey back to the top. We should celebrate their successes, but also be there for them when they suffer defeats. We should encourage them to keep pushing forward, and to continue to inspire the next generation of Nigerian fighters. With Adesanya, Joshua, and Usman leading the way, the future of Nigerian combat sports is bright.