List of Best Taxi Services in Nigeria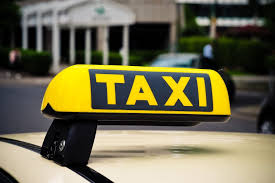 Just a few years ago, people had to rely on sub-standard means of transportation to go to their various destinations. Now with the rise in technological innovations around the transportation system. Transportation has witnessed a significant transformation and improvement especially with the advent of ride-Hailing apps.  This app now provides the majority of is Nigerian users the basic needs of a hired ride, such as timeliness, comfort, and most importantly fair charges.
Below are the top 7 best Taxi Services in Nigeria
UBER
UBER was founded in 2009 in San Francisco, United States. It has its operation in over 600 cities and 65 countries of the world and counting. UBER is available in thirteen sub- Saharan Major cities in Africa, which include Nairobi, Accra, Abuja and of course Lagos.
UBER came into the shores of Nigeria in May 2014, since then it incorporated several amazing features that ensure the reliability and accountability of the service. Over 15% of Nigerians that use the app have given a positive review of the app.
TAXIFY (BOLT)
TAXIFY having its roots from the eastern part of Europe has spread its tentacles just like UBER to over 20 cities across 15 countries of the world and still counting. Since making its way into the country in November 2016 have become so popular among many Nigerians and has gained the reputation as one of the first ride-hailing apps in the country, Taxify has been known to be more punctual and copious than its competitors even as a premier brand.
OGA TAXI
This is the first indigenous Taxi service in Nigeria. It has the potential to edge out its foreign competitors such as Taxify and Uber. Launched by two of Nigeria's promising entrepreneurs, Michael Nnnamadim and Ameh Idoko in May 2016, the brand comes with its own unique set of features, which makes riding very smooth, stress – free and comfortable. Oga Taxi has two riding options which are Classic (solo) and a pooled ride.
Read also Xiaomi in Nigeria – Other Mobile Brands need to brace for impact?
JEKALO
JEKALO is one of its kind as it allows you to share a ride with someone going in the same direction as you. The brand is primarily a carpooling service. Two types of users are being served in the JEKALO app, and they are; riders and ride owners. The brand was launched by Bolarinwa Motoni in 2015 and currently has its operation only in Lagos Nigeria.
CARXIE
Launched more recently than any other ride app on this list, the brand was set up as a significant boost to the nations transport system because it serves as a source of employment for many young people. Agents mostly outsource drivers on this platform, and the agents, in turn, get a percentage.CARXIE operates currently in 3 major cities in Nigeria, namely, Lagos, Abuja, and Owerri.
SMART RIDE
The app, though relatively new, is also taking its chunk of the market size. Launched in 2017, Smart Ride allows you to schedule your ride with a preferred driver. This means you can differ your trip to a later date not exceeding three days.
GoMY WAY
Also launched in 2015 by some Nigerian tech nerds and partly owned by e-commerce company, Konga, and Sim Shagaya, GoMyWay functions same way as Jekalo, which is only available if the rider is going same route as the driver.
Others
Metro Taxi
Holla Cab
GO247