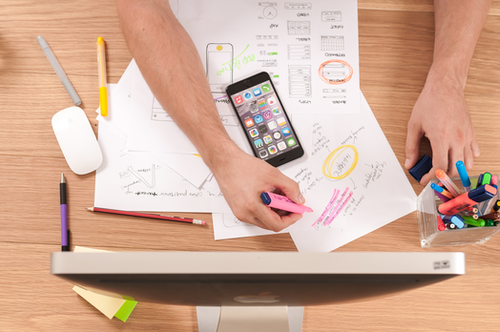 How to find a remote job without experience — is one of the most popular questions on the Internet. By "no experience," beginners usually mean not a certain work experience, but the absence of hard skills — complex professional skills. The freelance market is full of offers for unskilled personnel. It remains only to figure out which vacancies are right for you.
Assess Your Knowledge
If you are over 18 years old and it is not your first day on the Internet, then you probably already know how to do something. If you say that you can't do anything — it is definitely not true!
Newbies looking for a job usually know how to do one of these:
Use laptop;
Surf the Internet;
Chat;
Like and comment on posts on social networks;
Photoshop simple pictures;
Translate text from English to another language or vice versa.
Make a similar list of your own knowledge. For example, you are good at AutoCAD or Excel, or you can sing and have a trained voice. Are you versed in computer games? Or do you feel confident on Instagram and lots of people like your stories? Do you run a Facebook page with cats or a group for Nigeria residents? Write everything in the list, it will be easier to navigate.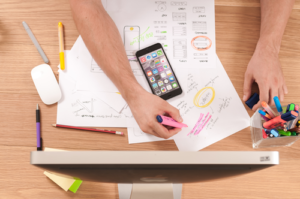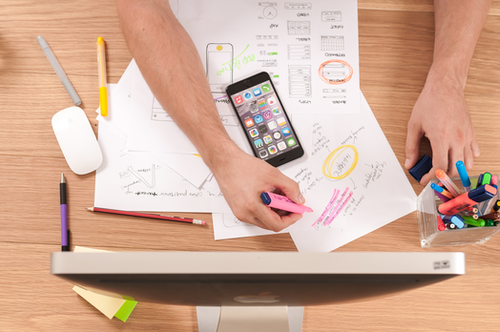 Choose a Field
Most vacancies are in the digital environment but a beginner always has a choice of vacancies related to phone calls — for example, cold calls to customers.
SEO (search engine optimization of sites);
SMM (social media marketing);
Education (online courses and online schools);
Media and bloggers;
Games;
Foreign languages;
Design;
You don't even need to think about programming, data science, analytics, and other well-paid industries. In these areas, advanced hard skills are required at the start. Also, do not pay attention to vacancies like "retyping documents," these are scammers.
Remote Professions for Beginners
What can you do if you don't know anything special yet?
Customer Support Manager, Curator
What to do: respond to messages from clients and potential clients in social networks (Facebook, Twitter, LinkedIn), applications, instant messengers (WhatsApp, Viber, TamTam, and others), email. Usually, communication takes place according to a ready-made script — that is, a given template of answers to typical questions. Colleagues will help you with atypical questions.
Where you can work: online schools and online courses, browser and computer games, small SMM and SEO agencies, advertising agencies, service applications (banks, food delivery, online stores, taxi services).
Forex Trading
What to do: surf the Internet in search of information on trading and read several articles. It will be enough to understand the topic and try to earn your first money. At the same time, the more information you will learn, the better are your chances. Read about the bullish and bearish candlestick pattern and how to analyze them, cryptocurrency, currency pairs, and so on. Such blogs as Forextime will provide you with all the necessary information from knowledge for the newbies to the up-to-date news.
Where can you work: anywhere you want. You'll only need a laptop with an Internet connection.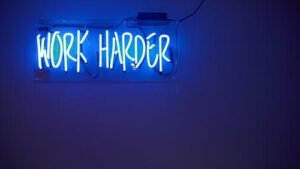 Online Store Manager
What to do: process incoming orders, if necessary, correspond with customers through the website. Add order data to CRM. Sometimes updating products like adding new pictures or descriptions is also necessary.
Where can you work: small online stores, local brands of clothing and accessories, small travel companies.
Ghostwriter (There Are Also Names Like "Copywriter", "Crowd Manager")
What to do: write fake (mostly positive) reviews or comments on articles and posts; write short, in 1-2 lines, descriptions of goods for social networks and sites, like posts.
Where can you work: advertising and SMM agencies, online stores. The vacancies are most often found in SMM and SEO chats and channels.
Copywriter
What to do: write simple texts based on ready-made texts from the Internet, maintain a Twitter page, Instagram, or page on social networks using a ready-made template.
Where can you work: with Instagram bloggers, SEO companies, or small agencies. Groups and publics of shops, computer games, and services (from a make-up store to car service). The topic of the company you come to may be unfamiliar to you, and you will have to study it.
This list of professions cannot be called the most complete. New specialties are constantly appearing, old ones are dying. Don't stick only to the job aggregator websites. Visit various Facebook groups and look for new vacancies on LinkedIn. Ask your friends and acquaintances for help. In a small company, there are more opportunities for initiative and creativity. Where to start your career is up to you. The main thing is to enjoy the work and get moral and financial satisfaction.