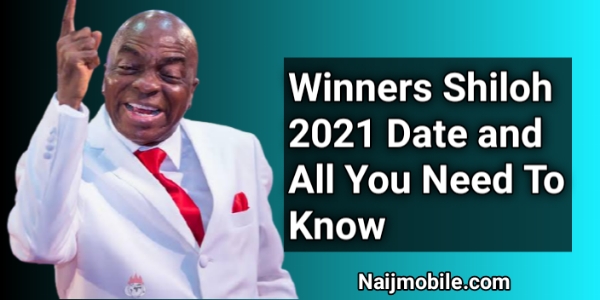 Winners Shiloh 2021 Date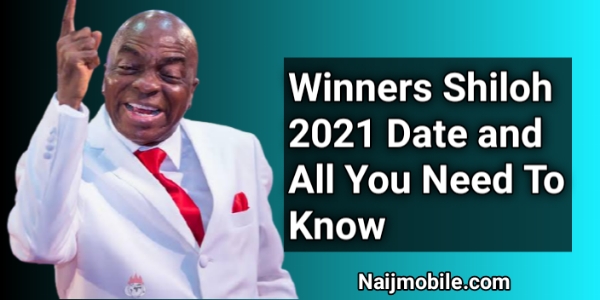 Shiloh, the yearly gathering of members of the Living Faith Church Worldwide, also known as Winners Chapel, is just around the corner.
Shiloh was decreed by Bishop Oyedepo in 1999, with the theme "Encounter with Destiny," and has been a celebration of miracles and sound teaching of God's word ever since.
This article will explain you everything you need to know about Winners Shiloh 2021, including the theme, date, live streaming and time.
Winners Shiloh 2021 Date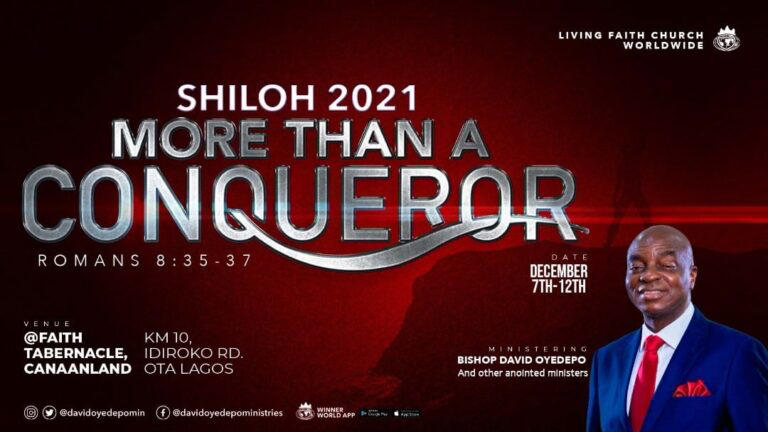 This year marks the 21st anniversary of Shiloh 2021. It will be held at Living Faith Church, Headquarters, Faith Tabernacle, Canaanland, Ota, Nigeria from December 7th to 12th, 2021, from 7 a.m. to 7 p.m daily.
Winners Shiloh 2021 Theme
Shiloh 2021's theme is "more than a conqueror." This year, Shiloh promises to be a season of breakthrough for the winners' family around the world.
How To Watch Shiloh 2021 Online?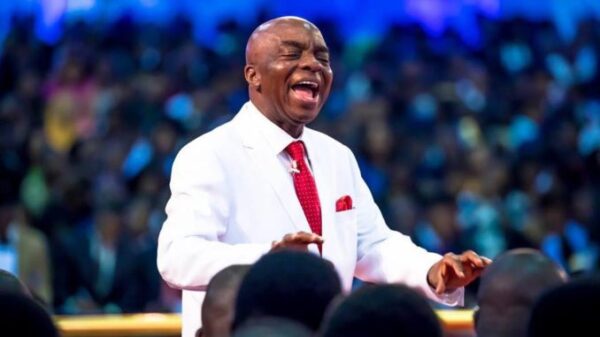 If you can't make it to Cannaland, you can still watch Shiloh 2021 live at one of the designated Shiloh viewing centers across the country.
Also Read: The Experience 2021 Date, Artists, TV Station and How To Watch Online
Shiloh 2021 will be televised all over the world. You can watch it on any of their christian channels if you have a Strong Decoder.
The event will be streamed live on Facebook, Instagram, and YouTube for audiences all over the world. Shiloh 2021 will be broadcast in high definition with no interruptions.Shiloh 2021 is also available on DOMI radio (audio only)