How To Make a Living With Stock photography As A Nigerian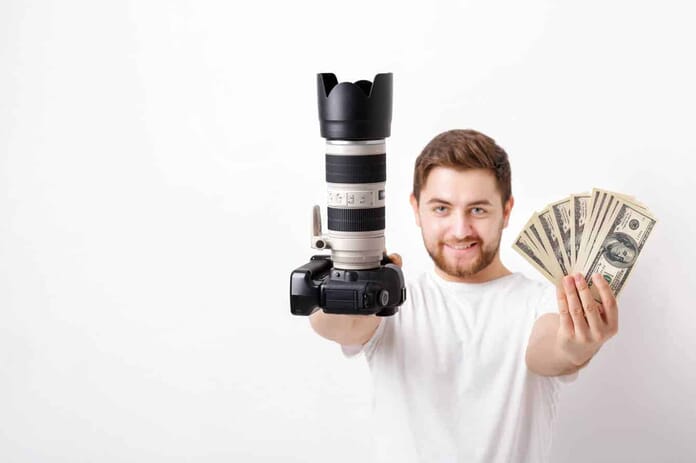 In this  article I will show you how you can make a living with stock photography. Probably you have been hearing stories of people make money on stock photography and you wondering how do they do it? Well, today is your lucky day. In this article, we will be taking an interesting journey on how to sell stock photos. With an annual revenue of over $200 million in 2018, unarguably, Stock photography is a booming industry.
Before we get started, for the sake of newbies let's get a general overview of the business of stock photography. Let's take for example you took a photo of your sleeping dog posted it on Instagram. Obviously, it's gonna generate tons of like, who doesn't adore a sleeping dog? But after the likes and sweet comments, someone contacted you they want to buy the photo and they offer you some money let's say something in the neighborhood of N3000. You say "Yes" to the offer and they send you the money via PayPal or Your bank account and in exchange, you give them right to use the photo. This is the stock photo business in a nutshell. It is the licensing of existing images by another party who may use it for commercial or other purposes.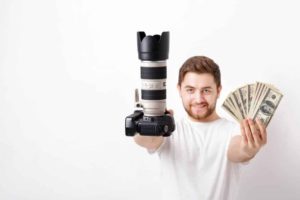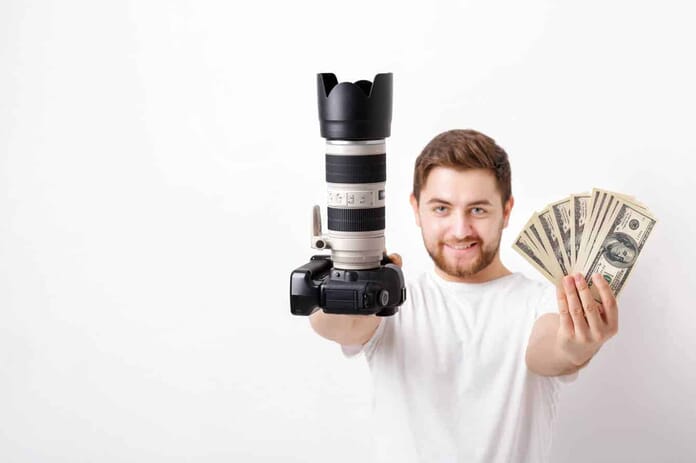 With that being said, let's get to the main thing
Whether you are a professional photographer, budding photographer or hobbyist photographer looking for a side income, having knowledge on how to start selling your shots to stock photos websites is indispensable. However, their other ways to make a living from photography, selling stock photos is one many see as a very high mountain to climb and tend to overlook it. Here's what you need to know to start making a living with stock photography.
Make a Living With Stock photography As A Nigerian
It's not a get rich quick scheme
Before you get started, have it the back of your mind that stock photography is not a get rich quick scheme. Don't be misled. It takes a considerable amount of time before the cash start rolling in
There a lot of stock photography websites out there but some are fraudulent. Below is a list the top 3 genuine stock photography websites that pays.
Shutterstock
Getty images
Fotolia
When you get started, rejection is inevitable. Stock Photography website like Getty Images and Shutterstock maintain a high standard, if your photos are not up to par with their standard, it will be rejected. You can submit 500 photos and maybe get 220 accepted. Before you begin, ensure you take time to navigate the websites to know their standard. There are other stock Photography websites that offer a lower standard. The downside is that their pay is low. If you're just a freshman in the school of photography don't rush signing up with a stock photo websites.
Read also Best Photo Editing Apps for iOS and Android
There is a lot of photography course you can buy for just a for a just N2000 online. This will help you in taking great photos
Know the kind of photos that sell.
If you intend to make a living with stock Photography, it is essential for you to know that stock photography is not a platform to display your artistic talent. Generally, stock photos are used for commercial purposes, display a kind of emotion or to focus on a particular subject. In recent times, shots of beautiful beaches, analog devices, people expressing different emotions, pets, food are some of the stock photography trends in 2019
Don't just go ahead pressing the shutter button, visit the websites to know the subject or style that is popular or trending. This will give you an insight into what you should focus on.
Stand out from the crowd.
Every day thousands of images are submitted on stock photos websites. If you're keen on making a living, don't just copy and paste the style or subject of the photo that is trending. Makes yours different and unique from the rest. Work hard to have the A-1 photos of the subject if you want to make sales.
Even if you have an outstanding photo out there, a poor description, tag and title won't generate sales because it won't appear on the search results. For every photo you upload, take time to give the right title, tags, and description this will make your images appear faster on a search result and thus boost its sale.
For many stock photography websites out there, you have to reach a certain amount of payout level before you can withdraw. As a newbie in the game, sales won't come in a flash, you will need to generate a good amount of photos in your portfolio for you to get noticed. Be patient and stick to taking only top-quality shots.
Now that you know the deal, get started today, don't wait till tomorrow. For budding photographers, improve your photography skills and give it a go. Don't be intimated by the number of Professionals in there already. In the stock photo world, there is room for every good photographer to make a living.
Tags :
making a living with stock photography
photography
stock photography