Why keeping fit should be part of our fun activities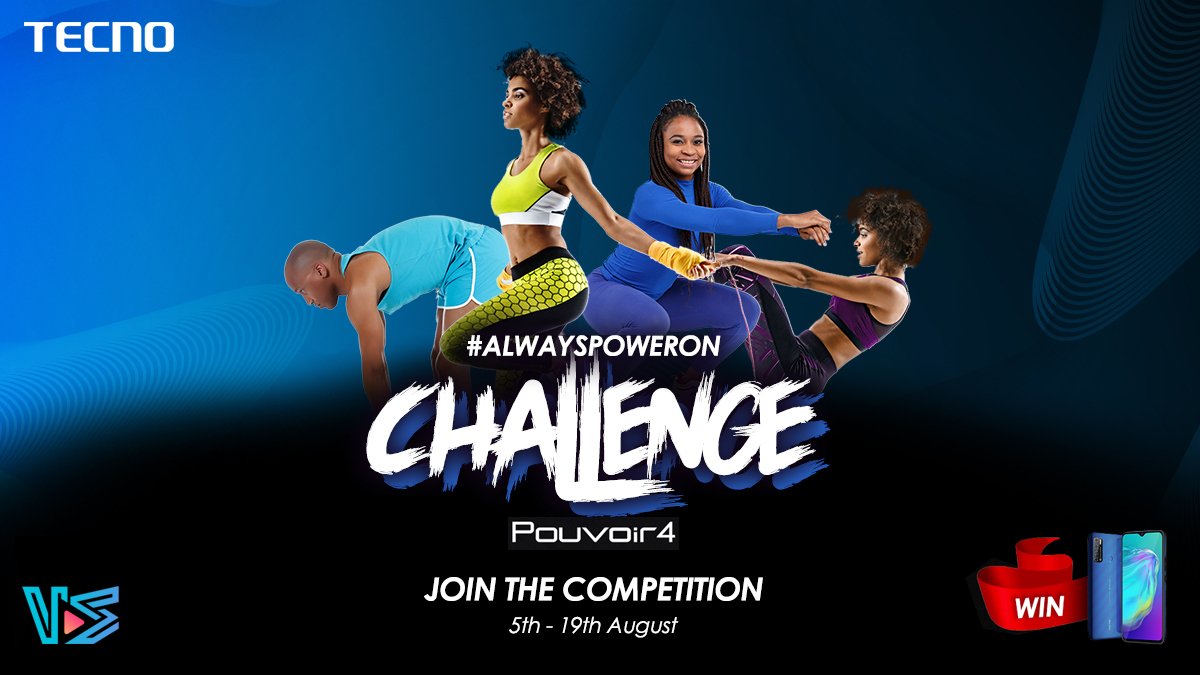 In times like this, when the COVID-19 pandemic has kept many of us indoors, we've all got extra sluggish about exercising which is bad for our health and physical fitness. The only "miles" many of us walk are the ones to our front door, kitchen, or bedroom, and for some of us, we no longer know what our front gates look like.
If you're in those shoes, then it's time to do something about it. Keeping fit is necessary and should be a part of our daily routine.
Not sure where to get started? There are thousands of fascinating home exercises you can do. TECNO has even got a great way to get you up and going strong.
Since the introduction of the Pouvoir 4 series in Nigeria with 6,000mAh battery, TECNO has been promoting the need to keep fit, and they are doing it in a fun way through its recently launched AlwaysPowerOn Challenge.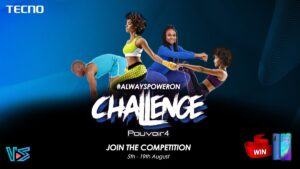 The AlwaysPowerOn Challenge is a fun way to keep us fit after prolonged months of inactivity due to the global pandemic. To be part of the contest, download Vskit app and follow TECNO MOBILE NIGERIA page @vskitofficial. Then search #AlwaysPowerOn, click JOIN to use the song to create your own video by mimicking videos of your favorite celebrities doing skipping, squatting, aerobics, and lots more. Your exercise must be a 4-count using the Pouvoir 4 song in the video.
So if you are looking for a fantastic way to start your fitness journey, this new challenge might just be the right step. Even more, you can win an amazing prize for yourself. 10 most creative entries with the highest number of total views stand a chance to win Pouvoir 4 smartphone and goody bags courtesy of TECNO Mobile. The activity runs from 5th August to 19th August, 2020.