I had Malaria and they lied its Coronavirus – Discharged Anambra index case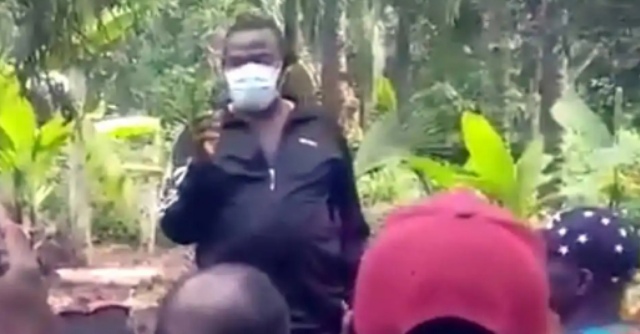 Since the outbreak of Coronavirus in Nigeria, so many Nigerians find it hard to believe the cases dished out by NCDC. To them it is either fabricated or the patients are suffering from malaria and not covid-19.
Well, don't judge them because the Nigerian Government had made things hard for us to believe them and with these latest development from Anambra, the covid-19 doubters will increase.
The Discharged Anambra state index case simply identified as Ochendo has claimed the Anambra State Government lied about his health status. According to him he was never Positive for Coronavirus.
In a video shared on Instagram, Residents of his Community in Anambra state can be seen gathered to hear from Ochendo as he arrived from Hospital after been Discharged.
Read Also:
Speaking at his Residence, He explained how he had Malaria as usual, went to the Hospital for Malaria Treatment and the state Government allegedly carried out Coronavirus test and said he is Positive for Covid-19.
Explaining further, he said that he never had any symptoms of Coronavirus that he just noticed he had a little malaria as usual and go to the hospital before they claim his is positive For COVID-19, that even as he is talking to them he is still feeling the same way he was feeling before they said he was positive.