Meet world's darkest girl who turned down $10,000 to bleach her skin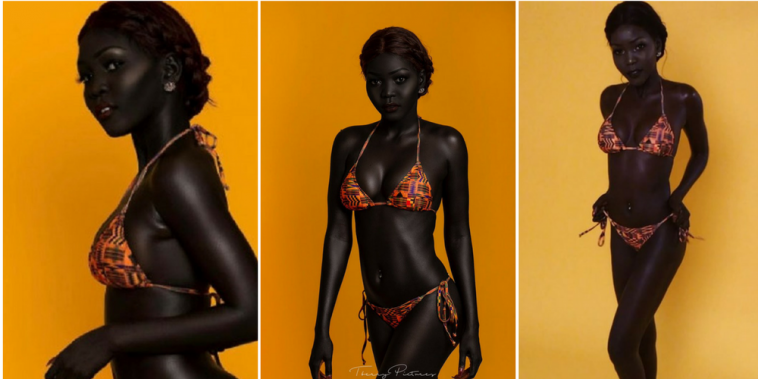 Black is beautiful and comes in all shades. While other girls are using all sorts of whitening cream to bleach their skin, a certain Sudanese girl refused to accept  $10,000 (N3.6 million) to bleach her skin. Talk about being proud of your skin!
Nyakim Gatwech, Queen of Dark
South Sudanese model Nyakim Gatwech is truly the epitome of black is beauty. Her moonshine dark skin earned her the title "Queen Of Dark."
Growing up, young Nyakim Gatwech was constantly bullied due to her dark skin. Just 10 years ago, she was living in a refugee camp in Kenya dreaming to be a model while watching "America's next top model"'. 
"They would say, you know, I'm too Black, my skin is too dark. They'd be like, 'You don't take showers. That's why your skin is dirt.' Or, 'Smile so we can see you, Nyakim. We can't see you.' And then, in class, for example, the teacher would ask a question and say, 'Oh, Nyakim, can you answer that?' A kid would say, 'Who are you talking to? We can't see her. She's not here.' The whole class would start laughing, and I would just cry."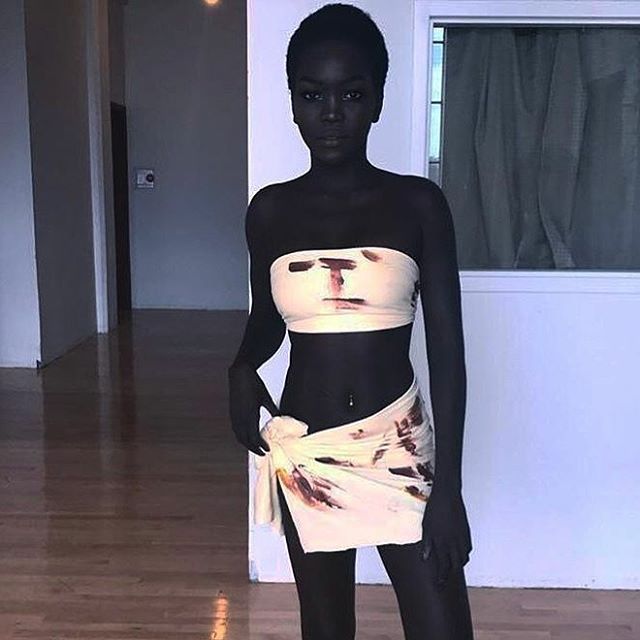 Fast forward to 2019, Nyakim Gatwech is the talk of the fashion world, making headlines internationally by modeling and advocating for Black girls around the world. You go, girl!
In March 2017, a crass Uber driver decided it was his job to ask if Gatwech would consider bleaching her gorgeous dark skin for $10,000, she simply laughed it off.
The criticism for her dark skin hasn't stopped. Sometimes, she receives  comments from strangers saying things like: "You're black as hell, take a shower." But thanks to the support of her social media followers, which is 300,000 and rising, she's found her inner confidence.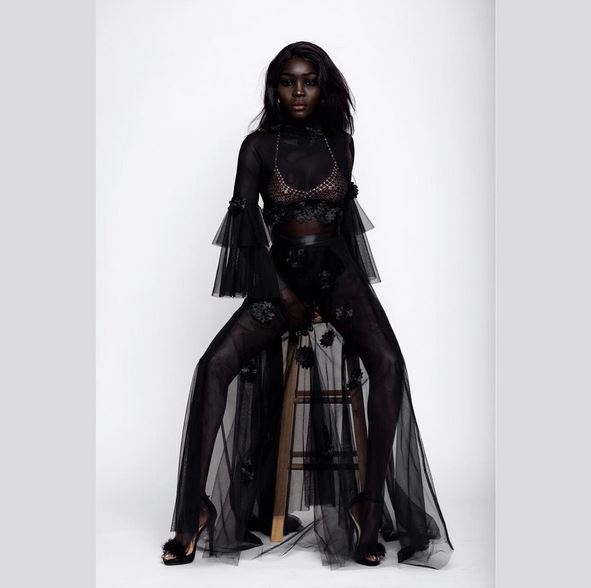 According to Nyakim, her sister also helped to boost her self-esteem by advising her:
'The most satisfying feeling is when you are comfortable in your own skin and when you accept your beautiful dark, dark melanin.''
Nyakim, who now lives in Minneapolis, admits that even though she promotes skin positivity her journey to self-acceptance hasn't always been so smooth.
Tags :
darkest girl in the world
nyakim gatwech