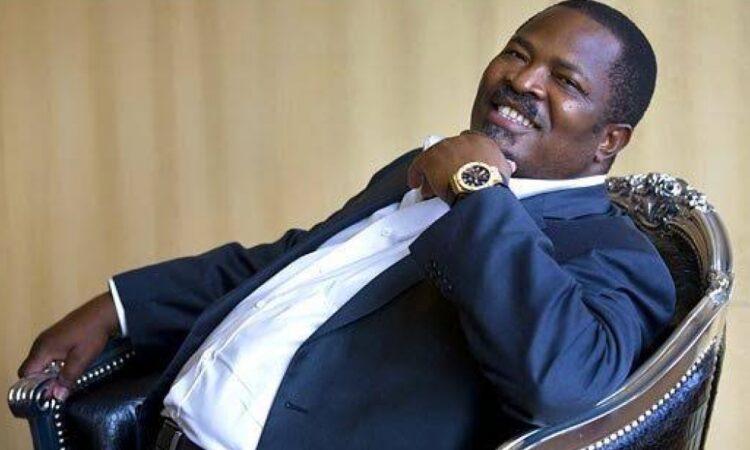 Naijmobile.com presents the Full Biography of a Famous Nigerian Business man, Nduka Obaigbena also known as Duke of Owa. This biography brings you a full account of notable events in his childhood time to date.
Yes, everyone knows he is the owner of Arise TV and has a versatile business orientation. However, only a few consider Nduka Obaigbena's biography which is quite interesting. Now, without further ado, let's begin.
Nduka Obaigbena's Early Life and Family Background
Nduka Obaigbena was born on the 14th day of July 1959 to his mother, Princess Margaret Obaigbena,  and his late father whose little is known about in the city Ibadan, Nigeria. He hails from the Royal family of Owa Kingdom in Delta State which earned him the Duke of Owa kingdom.
Nduka Obiagbena was born into a strict family. His late father was a world war veteran that fought in the second world war. While his mother was a chief nursing officer in the then Mid-west state. Growing up, Nduka was a bookworm. He would make haste to complete his house chores after school and go over to his books to study. Since he was born into royalty, his late father ensured he went to the best schools.
Nduka Obiagbena Education
Nduka Obiagbena did not feel lazy because he was born into royalty. His family status and wealth did not make him feel reluctant to study hard.
Regarding Nduka Obiagbena's education background, he attended Edo College where he acquired his SSCE certificate and proceeded to the University of Benin where he acquired his first degree.
Not long after his graduation from University of Benin, Nduka saw the need to advance his knowledge. So he proceeded to School of Business at the University of the Witwatersrand. Nduka also had an Advanced Management Programme at the University of Cape Town, South Africa.
Nduka Obiagbena Career Buildup and Rise To Fame
Having acquired some skills in executing a successful business, Nduka ventured into Journalism. In 1995, he founded one of the most read Nigerian newspapers "This Day Newspapers".
In 2000, he created the Annual This Day Awards. This Day awards was aimed at honoring Nigerians who have made contributions to the Nigerian society in the political sphere, international business, Women of character, and leading figures in the Nigerian education sector.
In 2006, he founded the This Day Music and Fashion Festival. The Music fest featured several local and international musical acts.
In 2013, Nduka Obaigbena founded Arise TV, an international TV News channel focused on Africa. Arise News signed a contract for satellite transmission on Astra 2G for broadcast on the UK Sky platform with Globecast. He also signed contract with Hot Bird for cable distribution, with bases in London, New York City, Johannesburg, and Lagos.
Nduka Obiagbena also the founder of Arise Magazine and Arise Fashion Week. Arise Fashion week have featured a few times at The New York and Paris Fashion Weeks.
Fast forward to date, Nduka Obiagbena is a leading businessman in Nigeria as well as a philanthropist The rests, as they say, is history.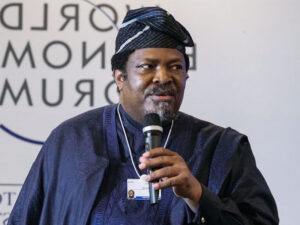 Nduka Obiagbena Relationship Life
Regarding his relationship status, Nduka Obiagbena is married at the time of writing. His first marriage sadly hit the rock. However he remarried Ms Ikyuma Doris Aondoaka in 2018 who already had two kids for him.
Nduka Obiagbena just like his late father ensures that all his children are well educated and also get to learn about his business establishments.
Nduka Obiagbena Personal Life
Away from Nduka Obiagbena's business endeavours, we bring you facts of his personality in order to help give you a complete picture of him. To begin with, Nduka Obiagbena's persona is a blend of the Zodiac sign called Cancer.
He is a philanthropic, honest and caring. He is an astute man whose hobbies and interests have been geared towards helping the poor less privileged, and making sure the public is properly informed.
Nduka Obiagbena Controversies
The Economic and Financials Crimes Commission (EFCC) once launched an inquiry into the activities of Nduka Obaigbena. The inquiry was due to complaints by his employees over his failure to meet payment deadlines.
Nduka Obiagbena Religion
Nduka Obiagbena is a Christian and upholds his belief in God whom he regards as the source of all he had ever come to possess in life. His conviction to worship God is so strong that he raised all members of his family in the same Christian faith as him.
Fact Check
Thanks for reading our Nduka Obiagbena biography. At naijmobile we strive for accuracy and fairness. If you see something that doesn't look right in this article, please drop your comment or contact us