10 Nigerian Celebrities Who Are Rumored To Be Homose*ual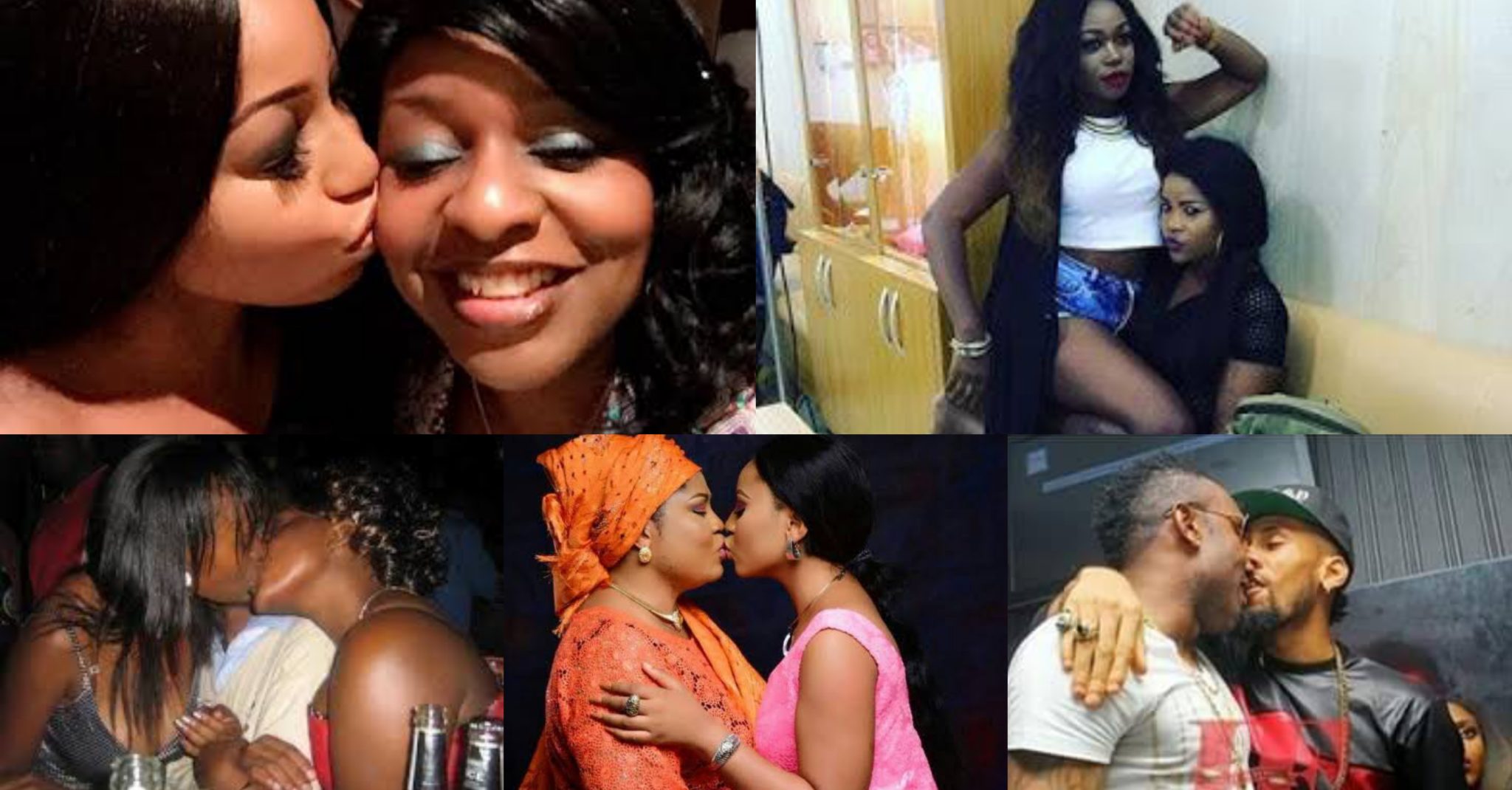 Before famous Nollywood actor Paul Obazele in an interview with PUNCH in 2018 revealed that Nollywood is full of gays and Lesbian, the Nigerian entertainment industry has been fueled by rumors and speculations about a few of our favorite stars.
Pick a copy of your favorite gossip magazine or visit your favorite gossip blog and it will be full of stories about who's dating who, which celebs are financially struggling and who has been blackballed from the industry. But the one rumor that really seems to get everybody's attention surrounds celebrity and their sexuality. The homosexuality rumors seem totally wacky and out there — but do they actually hold some water?
Today,  Naij Mobile will be taking a look at reasons why some Nigerian celebrities are rumored to be gays and lesbians.  Of course, these are all just rumors, but where there is smoke there's a fire.
For this list, we are exempting glitters and sunshine, that is, those who clearly draw rumors to their selves even making money off it.
So you would not be seeing the likes of Denrele, Charlie Boy and Bobrisky.
Genevieve Nnaji
Rumors of Genevieve being a lesbian began in 2013 when she was alleged to be involved in an affair with Benin Republic actress, Ella Martins after a picture of them kissing surfaced online.
Speaking about the picture, Ella martins confessed that she kissed Genevieve, but just a normal one with no string attached. she said:
"We kissed, but it was nothing extraordinary, it was normal kiss between girls. I mean girls do kiss each other normally, even guys do too.
In 2019 there was another rumor that Genevieve was having a lesbian affair with her friend and business partner her friend and business partner Chinny Onwugbenu.
It is said that the duo has been together for a while now, disguised as best friends and sisters, but have something more, which they share secretly.
What birthed such rumor was the fact that Chinny Onwugbenu and Genevieve Nnaji are always spotted hanging out together both in the country and outside the country. And since both ladies are unmarried and in their 40's many believe what they share is beyond friendship.
Linda Ikeji
In 2016, Bloggers and readers were quick to notice that almighty Linda Ikeji, the queen of breaking scandalous news did not even make a post about Miss Anambra lesbian scandal that went viral.  Not even one.  Not a follow-up.  Not even a reference. This trolls held on this fact, concluding she was a lesbian for not putting the news on her blog.
Not to judge but the news of Chidinma was a hit,  why didn't Linda Ikji Post about it?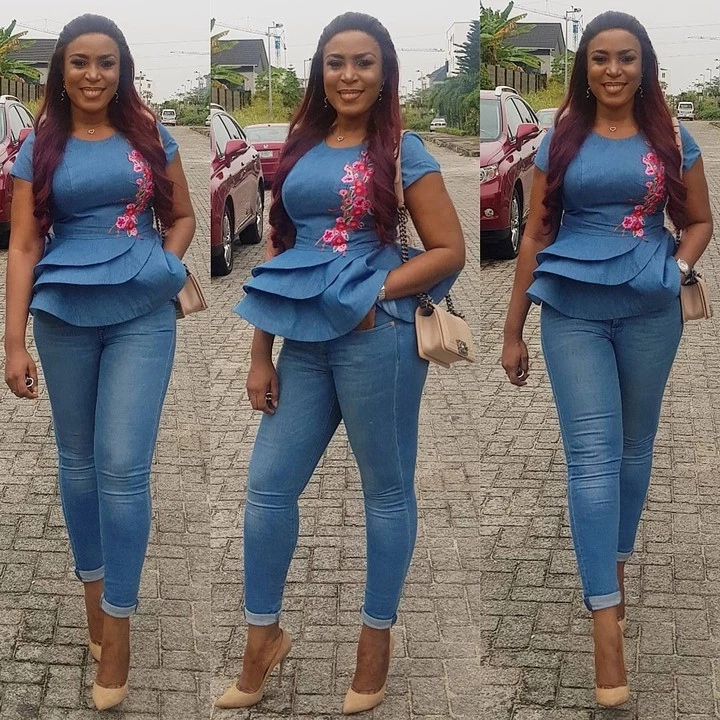 To be fair…  Maybe she didn't get it first hand and didn't want to be the second as she is known to be the first,  or maybe she has a thing for the LGBT community of Nigeria,  or just maybe, just maybe… she just didn't want to. After all nor be by force?
Uti Nwachukwu
The rumors of Uti being gay started when he was friends with Alex Ekubo. In fact, it was reported that both men were living together as a couple.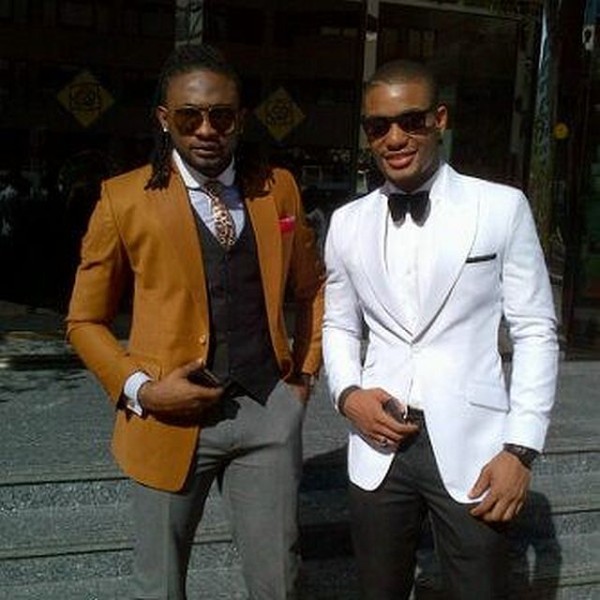 Uti admitted they were living together but gave reasons for it. saying that it was too expensive to afford a good house then so they both combined their money to get a good house.  Trust Nigerians not to believe his story as they spread rumors of Uti being the wife and Alex being the husband in a gay relationship.
Rumors also have it that Alex turned a new leaf which was the reason why both men are no longer close. Alex Ekubu is now in a relationship with a US Model known as Fancy Acholonu and he is planning on marrying her soon. On the other hand, Uti turned 37 this year has never been linked with another woman thus fueling the gay rumors surrounding him.
Iyabo Ojo
In early 2011, Nollywod actress Iyabo Ojo founded sexy pink ladies and stated her primary aim was to bring women together irrespective of their age or social class to support each other and share ideas in business, health and improve family values. But since they were only women in the group, Nigerians rumored it to be a lesbian group because of the rumors, Iyabo Ojo changed the name from sexy pink ladies to Pinkies foundation.
Apart from lesbianism allegations surrounding the pinkies foundation, Nigerians also assumed she was using the foundation to pimp women to politicians.
Fast forward to 2017, lesbianism rumors concerning Iyabo Ojo came up again after the Nollywood actress shocked her PA, Gbeminiyi with a brand new car for her birthday which raised many eyebrows.  Iyabo Ojo also threw a lavish birthday party for Gbeminiyi and since then many Nigerian believe the relationship she has with her PA is not out of the ordinary.
Regina Daniels
For showing extreme love to her mother, Nollywood teenage actress Regina Daniels was rumored to be a lesbian. In 2017, the actress sparked a lot of controversies when she
shared a mouth to mouth kiss with her mom.
Uche Ugbodo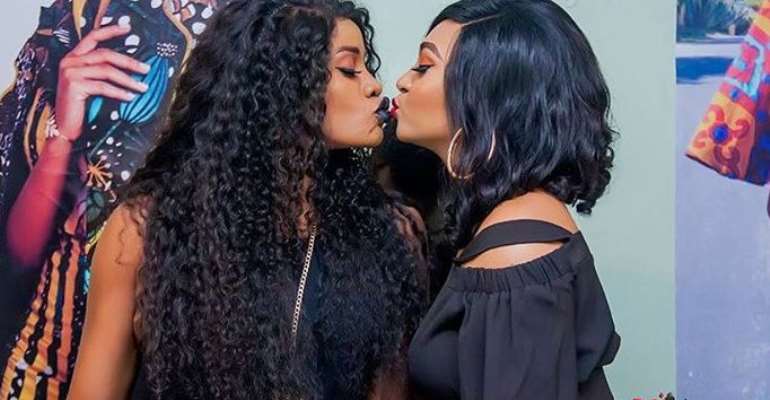 Nollywood actress, Uche Ogbodo, definitely knows things that will cause a problem for many yet she is not bothered because she needs to do her job well. The actress shared a controversial photo of her kissing fellow actress, Rosaline Meurer in November 2018 and she did not get a warm reception to it. While she was being tongue-lashed by a self-claimed fan, the actress stated it clearly that she was only acting her role and never a lesbian as perceived by few.
Kcee
Rumors of Kcee being gay began in 2014 when a picture of him appearing to be kissing 'Alobam' crooner, Phyno went viral and Nigerians wasted no time in tagging them a gay couple. Before this incident, Kcee has already tagged gay my many Nigerians because he loves wearing colorful clothes. As if this is not crazy enough, last year, Bobrisky vowed that Kcee must marry him. Bodrisky wrote on Instagram:
"Emoney please tell your brother Kcee I won't stop playing his song until your family come and pay my bride price."
Teni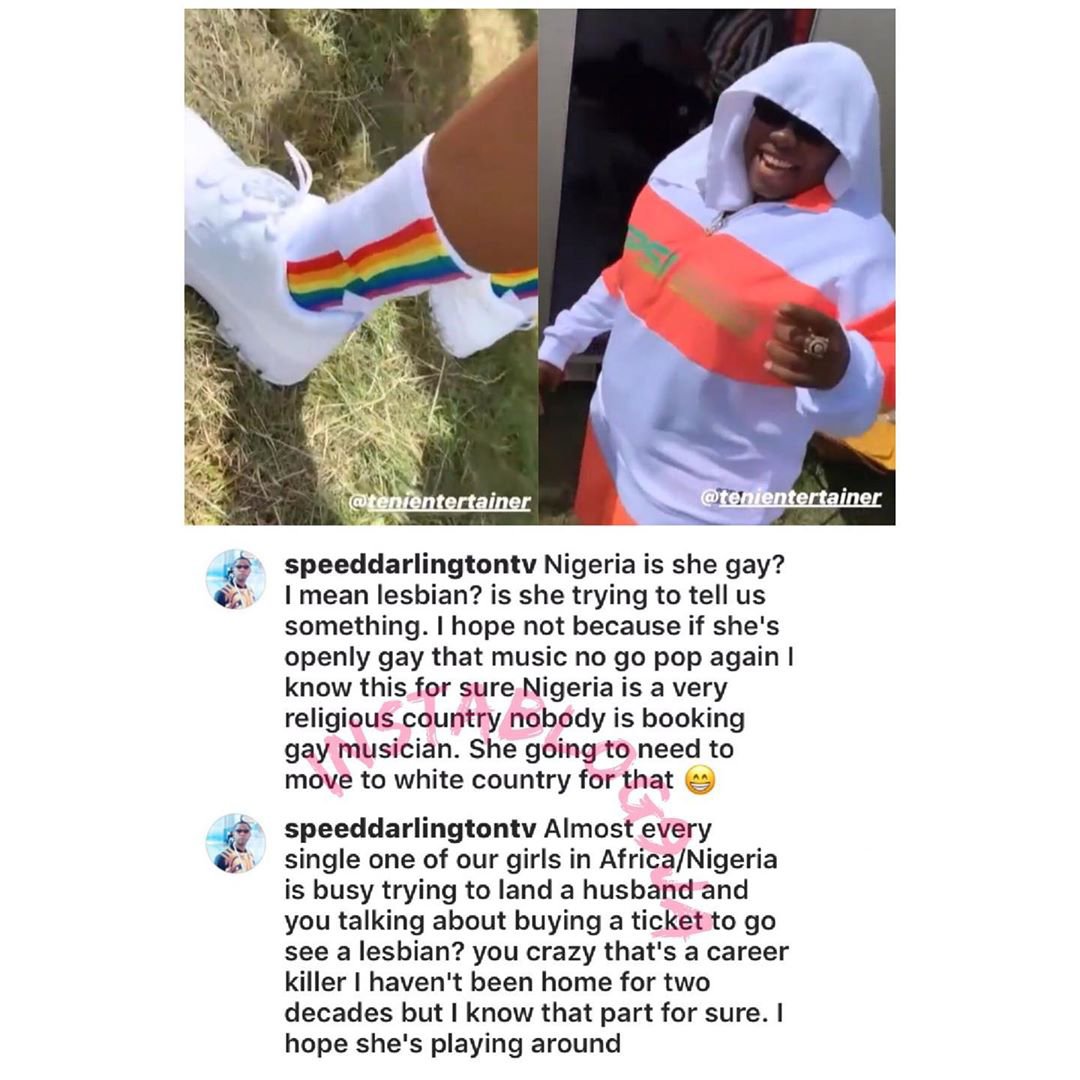 Rumors of Teni being gay started in 2019 after Controversial musician and internet sensation Speed Darlington made a comment after Teni performed at The Ends Festival in the UK which normally holds during the month of June which is known as the LGBT (Lesbian, Gay, Bisexual, and Transgender) Pride Month. Apart from her performance during the LGBT pride month, Teni also wore a sock that had the LGBT flag.
Ruth Kadiri
Take a look at the picture above, is there anything wrong with it? I don't see anything wrong with the picture both some Nigerians labeled the Nollywood actress a lesbian after she posted the picture on Instagram. Even though she is married and recently put to birth, there are still some low-thinking Nigerians who believe she is a lesbian.
Rita Dominic
If you have been following Nollywood in the past, you will agree with me that no one plays a lesbian role better than Rita Dominic.
Classically recall the scene with Rita Dominic and Bimbo Akintola and the 'Girls Cot Movie' , hmmm, while we all admitted it was just good acting, speculations began… Adding fuel to the fact is that she is in her 40's and still single
In 2015 it was speculated she was involved with a presenter Michelle Dede especially after posting a photo of them kissing and getting fuzzy and hanging out. Rita even tried to push the rumors away by posing with an engagement ring and saying she was just friends with Dede but some Nigerians still believe she as a skeleton in her cupboard
Nothing but rumors
Well, that is all for this list.
Whether or not the above celebrities are homosexual is a topic that has been boiling for quite some time and these rumors about them won't be dying anytime soon.