Nigerian Man Tests Positive For Coronavirus In U.S.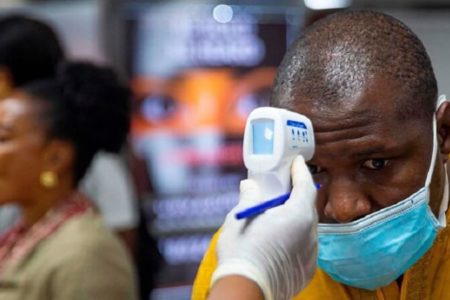 A Nigerian man in his 50s has been hospitalized in Maryland, United States, after testing positive for Coronavirus (COVID-19) on Saturday.
The Mayor of Washington D.C., Murial Bowser, announced this at a news conference on Saturday night.
According  to reports, the man lives in Nigeria but had recently visited his family members in Washington D.C. before visiting Maryland where he tested positive for COVID-19.
It is not yet ascertained how the Nigerian who tested positive for COVID-19 in Maryland contracted the virus, but Nigeria had recently confirmed its first case of the virus in an Italian who recently travelled to Lagos from Milan, Italy.
Since the first confirmed case in Nigeria, authorities in the country are yet to confirm another case of the diseases.
Other African countries, including South Africa, Senegal, Algeria, Egypt, Togo and Cameroon, have confirmed cases of the virus.
COVID-19 is said to have killed over 3,200 and infected over 100,000 people across over 70 countries since it first broke out in Wuhan, China, in December 2019.
Tags :
Coronavirus
Nigeria