Nigerian University Students Destoy Vehicle Of SARS Officers Who Stormed Campus To Make Arrest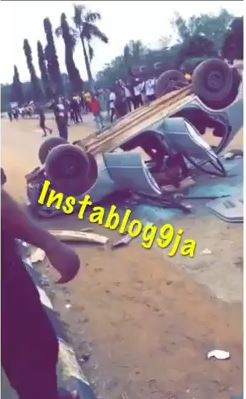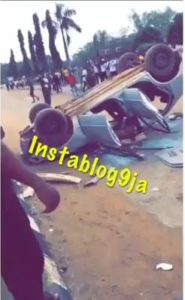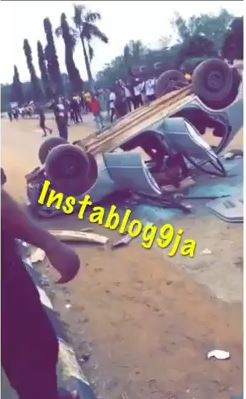 A shocking video has emerged online, showing the moment the students of Tai Solarin University of Education (TASUED)  in Ogun state destroyed a car belonging to SARS operatives.
According to reports, chaos began when the SARS operatives stormed the TASUED campus to arrest some students involved in Cyber crime. However, they were confronted by other students who attacked them.
The SARS operatives were reportedly forced to run for their life as the angry  students destroyed their car. The viral video shows some students hitting the overturned car while some were standing on it.
The school management are yet to respond.
Watch the video below:
https://www.instagram.com/p/B0TLigbnM0e/
Tags :
SARS
Tai Solarin University of Education