See Bishop Oyedepo's 4 Children and Grandchildren. Achievement and Bio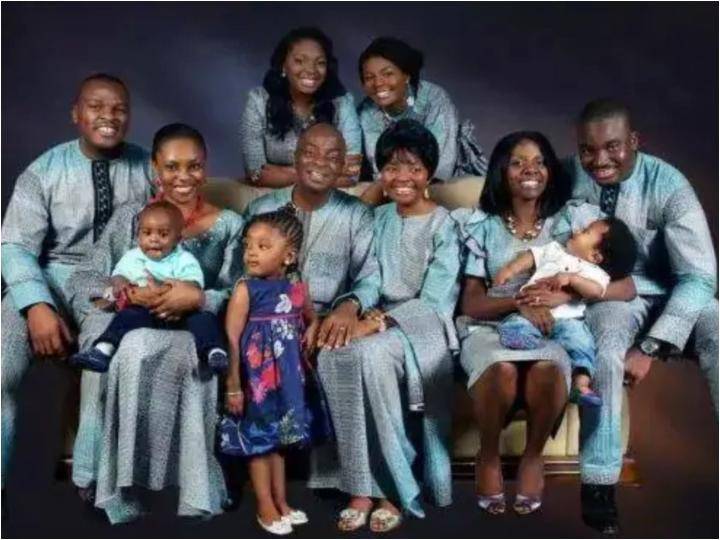 Bishop David Oyedepo, founder of Living Faith Ministries, and his lovely wife Faith Abiola Oyedepo, have been married for 37 years!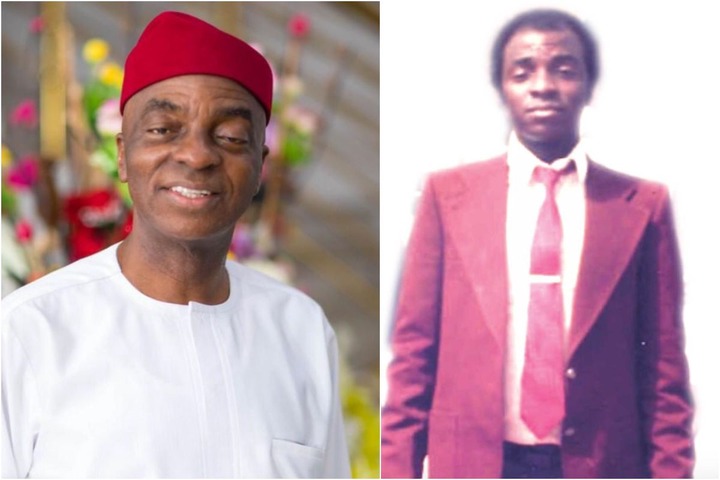 I've got very beautiful pictures of their 4 children – 2 sons, 2 daughters and their grandchildren. Just continue reading to see them below.
Bishop Oyedepo is one blessed man.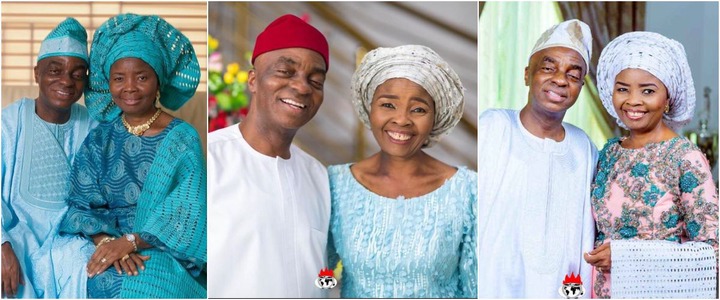 Nigerian preacher, Christian author, businessman, architect and the founder and presiding Bishop of the megachurch Faith Tabernacle, Bishop David O. Oyedepo (born September 27, 1954) is 65 years old now.
His church, Living Faith Church Worldwide, also known as Winners' Chapel International has a network of churches located in over 300 cities, in all states of Nigeria, and in several cities in 45 African nations, Dubai, the United Kingdom and the United States.
Oyedepo is seen as one of the pioneers of the Christian charismatic movement in Africa and has been referred to as one of the most powerful preachers in Nigeria.
He was named in 2011 by Forbes magazine as being the richest pastor in Nigeria.
Here are throwback pictures of Bishop David Oyedepo, his wife and their children years before they became one of the wealthiest families in Nigeria, Africa.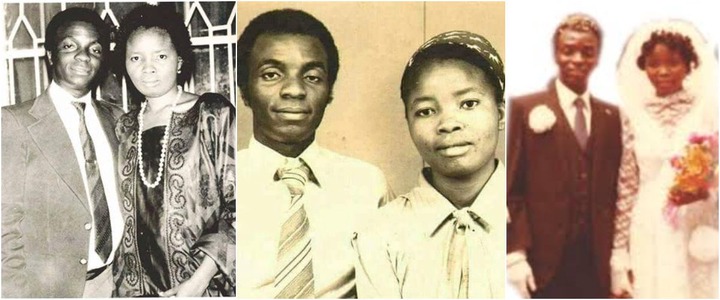 In a message to celebrate his wife on their 37th wedding anniversary 2019, Bishop Oyedepo wrote on Instagram:
"Happy 37th Wedding Anniversary to my Beautiful Wife, @officialfaithoyedepo !
Life could never have been any sweeter than it is with you.
Thank you for not only letting me follow Jesus so hard but for doing the same.
I look forward to forever with you.
I love you."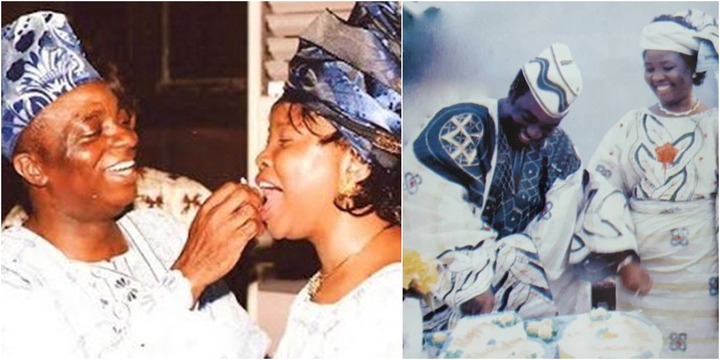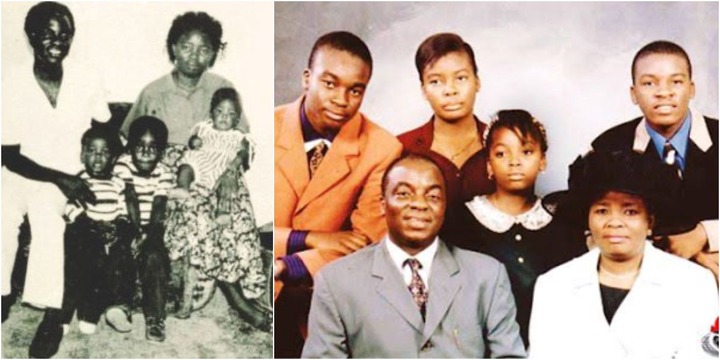 Bishop Oyedepo is also the Chancellor of Covenant University and Landmark University.
Let's meet his children one by one.
DAVID OYEDEPO JNR:
Meet Bishop Oyedepo's first son and first child – David Oluwamakinde Oyedepo (Jnr). He is 36 years old, born June 1, 1983, exactly 9 months after his parents' wedding on August 30th, 1982.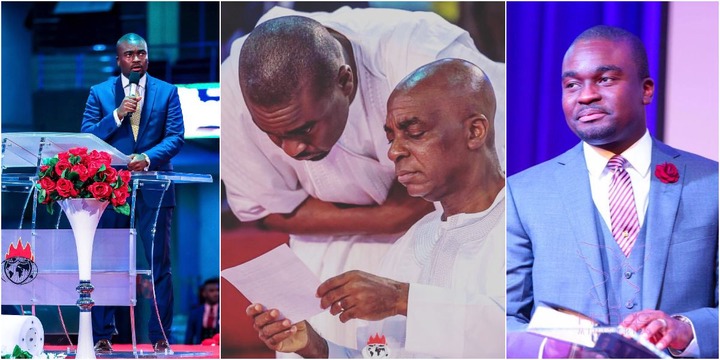 After his birth when Bishop Oyedepo inquired to know the name of the newly born son, according to him, God told him that "Another Warrior has come". This led to David's native name 'Oluwamakinde ' (God has brought victory).
He is married to Kemi Olubu-Oyedepo. Their wedding held July 2008. They have 2 beautiful kids, a boy and girl.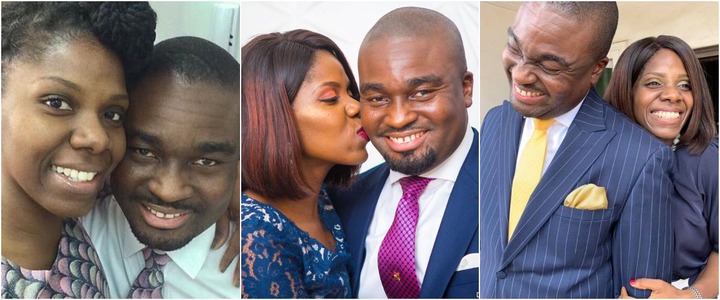 David Jr is an Alumni of both Oral Roberts University (ORU) and Oklahoma Christian University.
He was ordained as a pastor by renowned American preacher, Kenneth Copeland in May 2007.
David Oyedepo Jr formerly pastored the London Branch of his father's church but is now the resident pastor of the Ministry's headquarters church (Faith Tabernacle).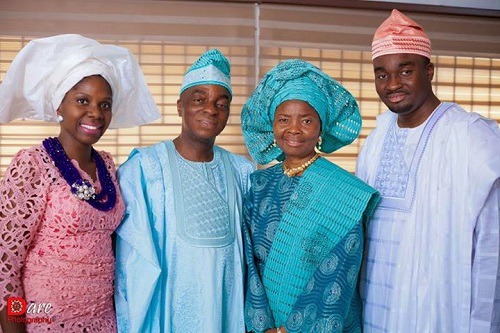 He preached his first message at Faith Tabernacle on March 24th 2013, the day after his grandmother's burial. He was introduced by Bishop David Abioye as the 'next generation'.
According to reports, in August 2016, Bishop Oyedepo and Mummy Faith Oyedepo went on vacation. Pastor David Oyedepo Jr then ministered in 5 services on Sunday at Faith Tabernacle. It was the first time anyone aside Bishop Oyedepo would do that.
David Oyedepo Jnr is the youngest Vice President of the Living Faith Church. There are 4 other Vice Presidents.
In 2004, he became the youngest member of the Covenant University Board of Regents (the governing council).
ISAAC OYEDEPO:
Meet the second child of Bishop Oyedepo who was also ordained by Kenneth Copeland in May 2007 just like his elder brother.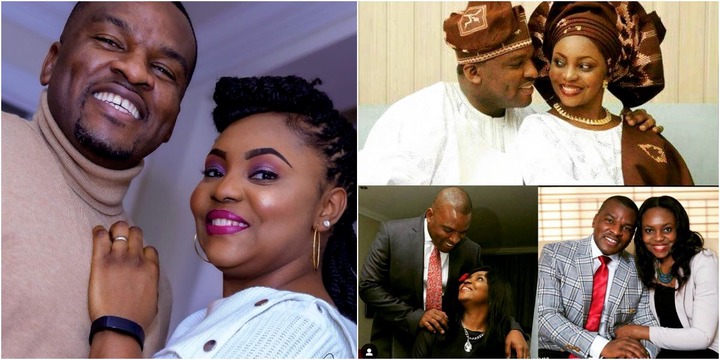 He tied the knot in 2010 with Ayomitide Omogbadegun and they are blessed with 4 children – Israel, Queen Esther, Joshua and Baby Peace who just turned 2 years old.
See the proud parents with their children, Bishop Oyedepo's grandchildren below.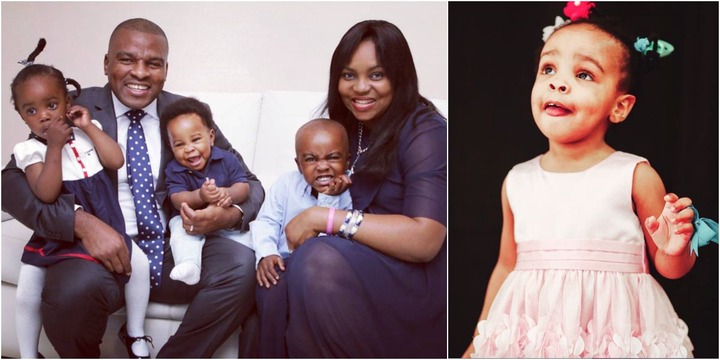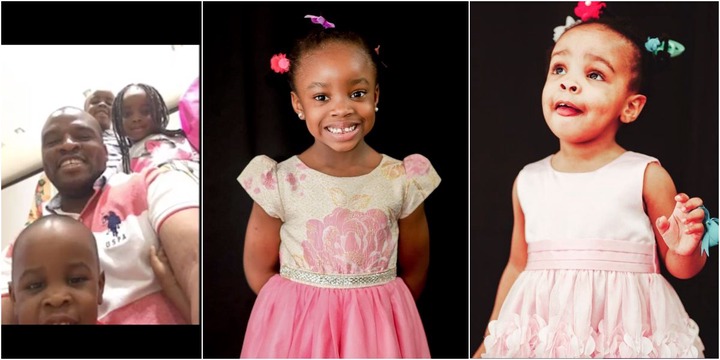 Pastor Isaac is in-charge of Winners' Chapel International, Maryland, in the United States of America with his wife Ayomitide.
He was in charge of the Winners Chapel International, South Africa.
LOVE OYEDEPO-OGAH:
Third child and first daughter of the Oyedepo family is beautiful Love who is also deep into serving in her father's ministry.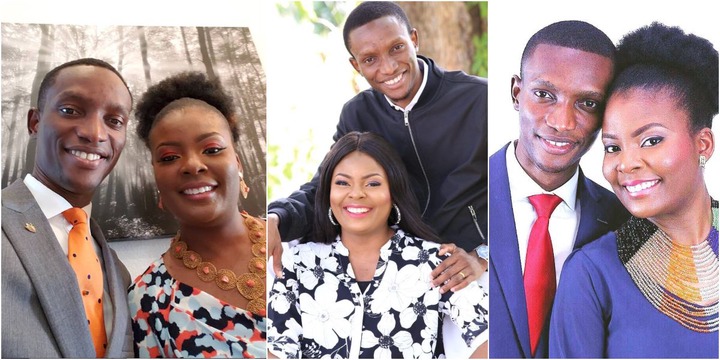 Love Oyedepo-Ogah is often seen on mission trips with her mother Faith Oyedepo.
Love wedded her husband Stephen Ogah, one of Bishop Oyedepo's personal aides, in March 2013.
Reports say Love and Stephen met while they were students at the Covenant University. Even though he was many years her senior, they were able to maintain a great friendship.
Interestingly, the friendship took a new turn when they were both on the bridal party of Love's elder brother's wedding.
See pretty Love with her mum: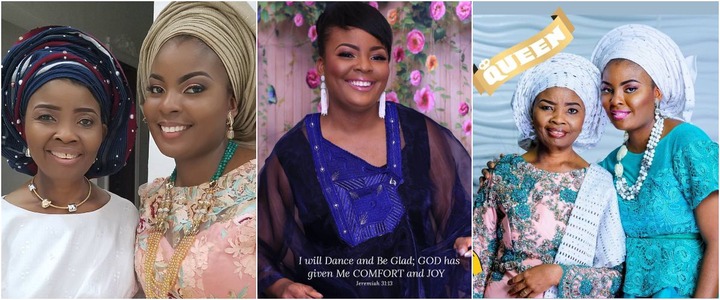 Love got married to Stephen Ogah on the 23rd of March, 2013. Their wedding was attended by the high and mighty in the society which included Senator Anyim Pius Anyim as well as the wives of the Lagos State, Ogun State and Cross River State governors.
2015, the couple welcomed their beautiful daughter, Rejoice Ibukun Lydia Ogah.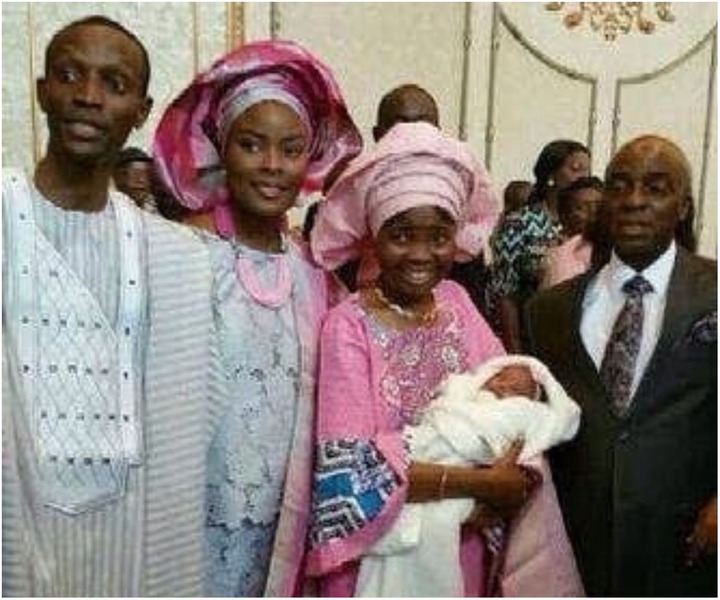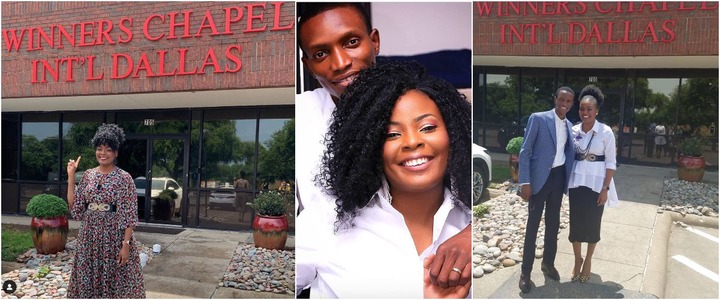 Love reportedly heads the Covenant University Consultancy Services.
JOYS PRISCILLA OYEDEPO:
Joys Priscilla Oyedepo is Bishop Oyedepo's baby of the house. Reports say Joys is a product of Faith Academy school owned by her father. She also studied in America.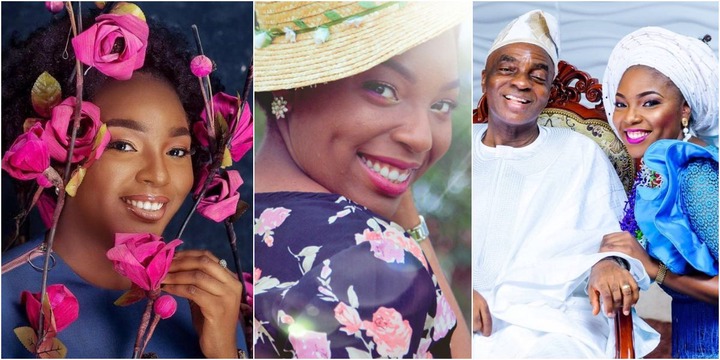 A writer and speaker, Joys heads a foundation called "Women of the God Kind".
Bishop Oyedepo is indeed blessed. See more photos of his gorgeous family.
Love with her sister, Joys and together with their mum: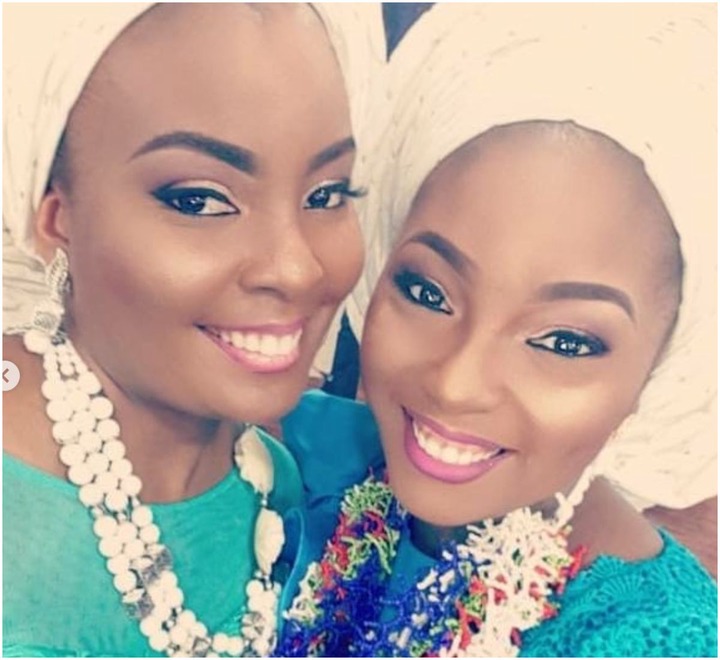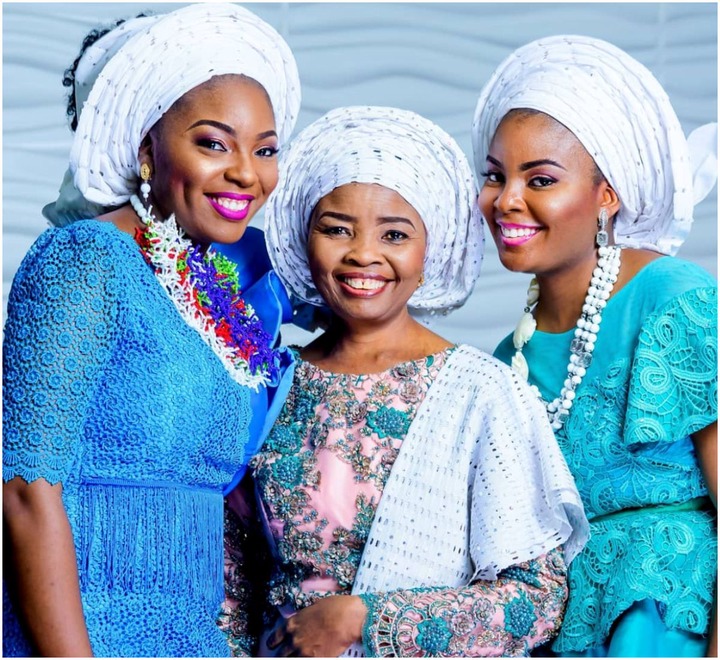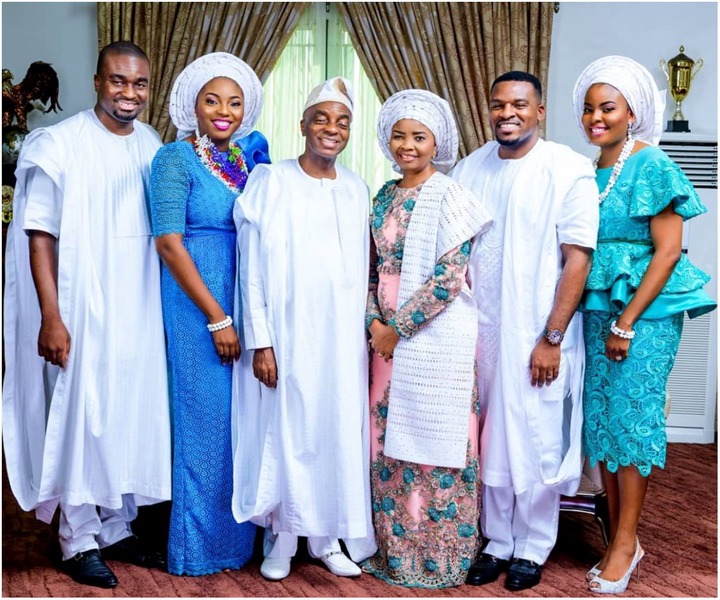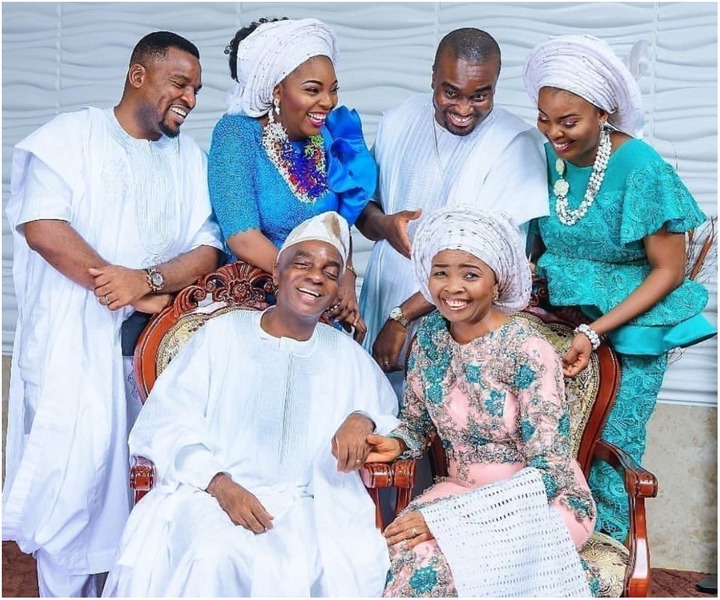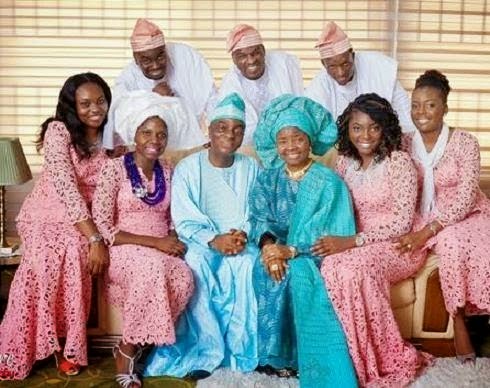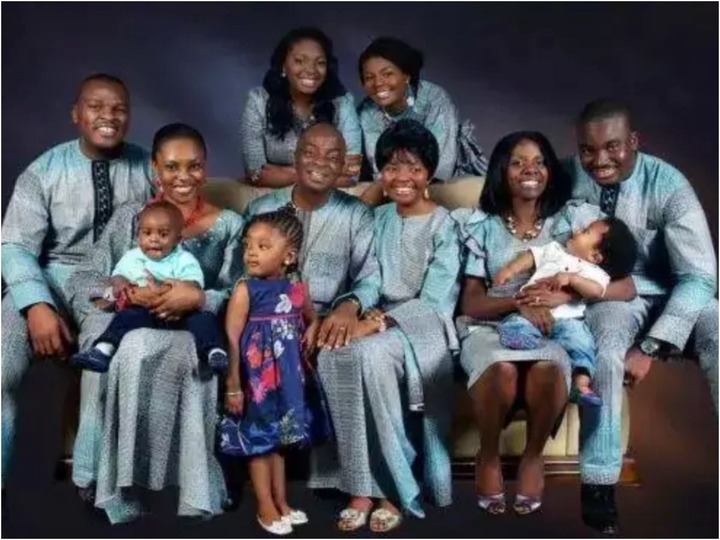 Don't forget to let us know what you think about Bishop Oyedepo's family in the comments.