Portable vs Kogbagidi Fight Again, Could This Be Staged?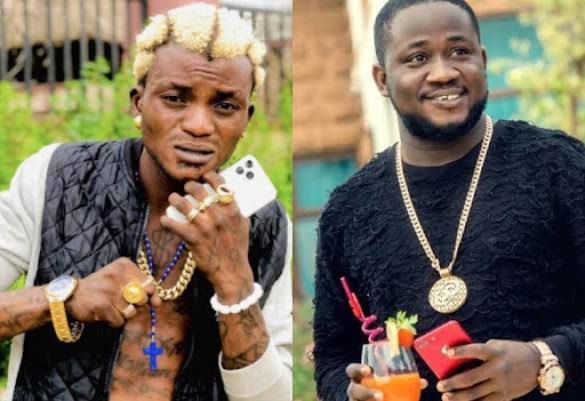 Fans of Portable, Zazu crooner have continued to react to a trending video in which the singer once again accused his promoter, Kogbagidi of using him.
In the clip making the rounds, Portable can be seen confronting Kogbagidi with a baseball bat and claiming he is being used. He also demanded for his car from the promoter and asked if he was the one who bought it for him.Some young men encircled Portable as they tried to calm him down. One of them was eventually able to collect the weapon from him, convincing him to get into the car with Kogbagidi.
This has sparked various reactions from fans on social media with many alleging that it is a public stunt orchestrated to promote Portable's new song which he released yesterday.